Monitoring Operations Engineer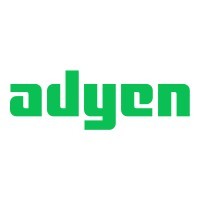 Adyen
Operations
Chicago, IL, USA
Posted on Friday, April 7, 2023
This is Adyen
Adyen provides payments, data, and financial products in a single solution for customers like Facebook, Uber, H&M, and Microsoft - making us the financial technology platform of choice. At Adyen, everything we do is engineered for ambition.
For our teams, we create an environment with opportunities for our people to succeed, backed by the culture and support to ensure they are enabled to truly own their careers. We are motivated individuals who tackle unique technical challenges at scale and solve them as a team. Together, we deliver innovative and ethical solutions that help businesses achieve their ambitions faster.
Monitoring Operations Engineer
A team within Global Platform Operations under the Monitoring Engineering pillar exhibits an unwavering attention to detail and a deep understanding of the platform wide monitoring implications to all merchants.
In this role, you will be on call monitoring platform performance, communicating with merchants and working on monitoring frameworks to provide feedback to reliability and product engineering teams to build effective data pipelines and alerting frameworks. You will initiate and lead initiatives across our platform offerings prioritizing merchant impact to proactively detect any issues and inform merchants quickly.
What you'll do
You will participate in 24/7 on-call monitoring. Observe platform and merchant performance and detect any issues proactively to mitigate risks in partnership with Engineering teams.

Be an expert in communicating with merchants real time during an incident and present the most accurate and updated information to keep them informed.

Working together with Operations, Product, Engineering, and reliability teams to integrate, grow, and continuously improve our monitoring strategy.

Improve operations by leading/project managing initiatives and, or tools—development of automation for effective monitoring. .

Investigate alerts and provide feedback to engineering teams to build effective logging and alerts across the platform architecture.

Mitigate merchant impact risk by actioning on alerts in partnership with Engineering teams, and contribute to the monitoring playbook by documenting your learnings.

Collaborate with engineers to embrace observability and enhance our monitoring solutions.

Focus on ruthlessly prioritizing, automating, and scaling every aspect of our detection capabilities.
Who you are
You have two years of experience with incident client communication and platform monitoring operations.

You're willing to participate in the on-call rotation and work in a fast-paced, dynamic environment.

You have experience with monitoring and logging tools like Prometheus, Grafana, ELK Stack, etc.

You have excellent analytical and problem-solving skills, with the ability to analyze complex systems and spot the root cause of issues.

You thrive in an environment where collaboration is crucial and where a global approach is key for successful implementation of processes and projects

You have a passion for defining and standardizing processes to drive strategic improvement

You are able to translate complex technical concepts with ease for all non technical audiences

You have a natural ability for handling complex situations and multiple responsibilities simultaneously

You're a strong team player and thrive in a dynamic environment.
Our Diversity, Equity and Inclusion commitments
Our unique approach is a product of our diverse perspectives. This diversity of backgrounds and cultures is essential in helping us maintain our momentum. Our business and technical challenges are unique, and we need as many different voices as possible to join us in solving them - voices like yours. No matter who you are or where you're from, we welcome you to be your true self at Adyen.
Studies show that women and members of underrepresented communities apply for jobs only if they meet 100% of the qualifications. Does this sound like you? If so, Adyen encourages you to reconsider and apply. We look forward to your application.
What's next?
Ensuring a smooth and enjoyable candidate experience is critical for us. We aim to get back to you regarding your application within 5 business days. Our interview process tends to take about 4 weeks to complete, but may fluctuate depending on the role. Learn more about our hiring process here. Don't be afraid to let us know if you need more flexibility.