Police Officer II, Non-Certified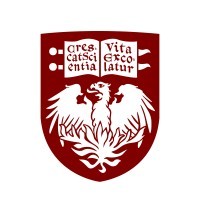 University of Chicago
Chicago, IL, USA
Posted on Saturday, April 15, 2023
Department​

DSS Police: Patrol Services
About the Department
​
The University of Chicago Police Department (UCPD) is a full service, CALEA-accredited police department serving the University of Chicago and surrounding areas from 37th Street to 64th Street, and Cottage Grove Avenue to Lake Shore Drive. Members of the department are committed to conducting their work in a respectful and dignified manner while providing a safe environment for those who live, learn, and work in our community.



Job Information

​

Job Summary:
Performs assigned duties, under direction of experienced personnel, to gain knowledge and experience required to become a Certified Police Officer. Providing aid and safeguarding all members of the University of Chicago community, students, faculty, and staff working and living in the area. Conducts routine vehicular, bicycle and foot patrols; investigate criminal activity; enforces traffic regulations; conducts a variety of crime prevention activities to protect life and property; prevents disorder; apprehend and assist in prosecution of criminals; respond to emergencies; and helps enforce laws and ordinances.
All applicants are required to submit a Cover Letter, Resume/CV, and an unofficial College Transcript or a copy of their college diploma as part of their application (Upload on the page titled My Experience in the Resume/CV section). Applicants who meet the minimum qualifications will be invited to take the Written Exam. The Written Exam will be conducted tentatively on a rolling basis beginning April 2023. Invitations will include the specific date, location, and time. Applicants, who pass the Written Exam and have an official college transcript on file will be invited to the virtual Panel Interview scheduled to occur through mid July 2023. Upon receiving the invitation for the virtual Panel Interview, the applicant will be notified to complete the POWER Test and/or obtain a POWER Card. The POWER test must be completed or a POWER Card must be on file with an issue date no earlier than December 1, 2022 to attend the virtual Panel Interview.
If you have questions, please contact our Talent Acquisition team via email at: talentacquisition@uchicago.edu. Please note, applicants who do not meet the minimum qualifications for the position, do not comply with the hiring process, or who fail to submit an unofficial transcript, pass the POWER test and/or do not have a POWER Card on file will not be considered further for the position. All qualified candidates are encouraged to apply. Please review the Police Officer II Hiring Process for further details at: https://safety-security.uchicago.edu/police/hiring_training/.
Responsibilities:
Safely operate department equipment on patrol; make periodic interior and exterior premise checks of University grounds to determine existence of unusual or hazardous conditions; take appropriate action when such condition is detected; assist with investigations of suspicious persons, places or things; and a respond when observing a situation requiring police action and/or request assignment of other officers.
Obey lawful orders of superiors; perform appropriate tasks and duties assigned by supervisor or shift supervisor; promptly answer radio calls; and promptly respond to assigned calls for police service.
Prepare clear, accurate, and complete reports and document activities both verbally and in writing.
Review and record necessary and pertinent information at roll call; be properly groomed and maintain equipment and uniform in neat, orderly manner; and inspect assigned vehicle or bicycle for proper equipment and/or damage prior to leaving for patrol.
Conduct accident and criminal investigations; protect accident or crime scenes; help aid the injured; help control traffic and/or the public; collect and preserve evidence; conduct interviews of witnesses and suspects; help determine the cause of accident; prepare accurate reports and/or diagrams; and issue citations and make arrests.
Identify, pursue, apprehend, and assist in the prosecution of persons who violate federal, state and local laws, statutes and ordinances; subdue resisting individuals; search arrested persons; seize contraband; transport arrested persons to police facility; make warrant inquiries; fingerprint suspects; and appear and testify in court as a witness or an arresting officer.
Issue citations for motor vehicle violations; assist motorists with disabled vehicles; request emergency assistance when needed; remove debris to eliminate traffic hazards; and push vehicles when necessary.
Help evacuate persons from dangerous areas, secure buildings or areas, and assist other University departments or governmental agencies in disaster or emergency situations.
Attend and successfully complete assigned continuing education and training programs, and qualify with lethal and less than lethal weapons as required by department procedures and/or needs.
Attend and successfully complete Basic Law Enforcement Officers' Training course as prescribed by the Illinois Law Enforcement Officers' Training and Standards Board.
Establish rapport and enhance communication with members of the University Community to create a better understanding of University Police functions, purpose, and goals within the community, to determine community needs, and to assist in resolution of community social problems.
Competencies:
Properly operate and maintain tools and equipment related to law enforcement required.
Effectively deal with a variety of unpleasant circumstances and unusual human conduct associated with and/or arising from emergency situations including, but not limited to, physical trauma, mental and/or physical stress, panic, etc. required.
Work independently or as a team member and make sound decisions with minimal direction and under stressful circumstances required.
Effectively communicate verbally and in writing required.
Establish and maintain effective working relationships with public and enforcement officials, general public, and members of the University Community required.
Mentally and physically react effectively, quickly, calmly, and rationally during times of conflicts and emergencies required.
Safely defend self/or others in hostile, combative situations required.



Additional Requirements

​​

Education, Experience, or Certifications:
Education:
Bachelor's degree from an accredited university or college required.
Licenses and Certifications:
Successful completion of the Basic Law Enforcement Officers' Training course as prescribed by the Illinois Law Enforcement Officers' Training & Standards Board within eighteen months of date of hire, or within twenty-four months of the date of hire at the discretion of the Department required.
Attainment of Illinois Law Enforcement Certification within eighteen months of date of hire, or within twenty-four months of the date of hire at the discretion of the Department required.
Successful completion of The University of Chicago Police Department Field Training Program within eighteen months of date of hire, or within twenty-four months of the date of hire at the discretion of the Department required.
Successful completion of a background investigation, written and oral exams, medical examinations, psychological test, drug screens and physical fitness tests required.
Demonstrated safe driving performance required. Valid Illinois driver's license or driver's license that grants reciprocity in the State of Illinois.
Successfully complete First Aid and CPR training within twelve months of date of hire, or within eighteen months of the date of hire at the discretion of the Department required.
Successful completion of the POWER test or/ POWER Card issued after June 1, 2022.
The duration of the hiring process is approximately 90 days.
Technical Knowledge or Skills:
Develop a working knowledge of Illinois Criminal Statutes, Illinois vehicle code, University rules and regulations.
Learn and correctly apply University Police Department rules, regulations, general orders, policies, practices, and procedures required.
Thoroughly knowledgeable of geographic area and boundaries served by the University Police Department required.
Complete mathematical calculations involving fractions, decimals, and percentages required.
Use desktop computer, two-way radio, firearms, handcuffs and other law enforcement equipment, fingerprint equipment, camera, copy machine, and telephone required.
Working Conditions and Physical Requirements:
Exposure to human blood, human blood components, and/or products made from human blood.
High stress environment.
Operate vehicles/drive motorized equipment.
Outdoor weather exposure.
Requires use of personal protective equipment.
Office environment.
Run, walk, stand for long periods of time, climb, stoop, and lift and carry equipment and injured or deceased persons or animals required.
Strenuous physical exertion is sometimes needed in providing services under emergency, adverse, unpleasant, or unusual conditions in all weather conditions, and at all hours of the day or night required.
Effective audio-visual discrimination and perception to make quick and accurate observations including: distant binocular and visual acuity of at least 20/40 with or without corrective lenses, peripheral vision of at least 140 degrees, and the ability to recognize the colors of traffic signals and devices showing standard red, green, and amber required.
Hearing sufficient to understand speech and to detect alarms, telephone and other communication devices.
Must not have an average hearing loss greater than 40 decibels (dB) at 500 - 2000 Hertz (Hz) with or without a hearing aid required.
Physical Effort:
Bend, crouch, or stoop.
Climb stairs 5 stories or more.
Hear, including making fine discriminations in sound.
Operate a vehicle safely.
Operate equipment necessary to perform job.
Perform strenuous physical exertion at times.
Ability to run.
Safely defend self/or others in hostile, combative situations.
See, including color, depth perception, or clarity.
Sit for 4 hours or more.
Stand for 4 hours or more.
Travel to various off-campus locations.
Travel to various on-campus locations.
Use standard office equipment.
Use standard work station equipment.
Effective audio-visual discrimination and perception.
Mental Demands:
Aware of safety hazards and take appropriate precautions.
Communicate in writing.
Communicate orally.
Follow written and/or verbal instructions.
Handle sensitive matters with tact and discretion.
Handle stressful situations.
Learn and develop skills.
Maintain a high level of alertness.
Pay attention to detail.
React effectively, quickly, calmly, and rationally during conflicts and emergencies.
Ability to read.
Work with people from diverse cultures and backgrounds.
Active listening skills.
Math skills.
Pay Rate:
Required Documents:
Resume/CV
Cover Letter
Unofficial College Transcripts
When applying, the document(s) MUST be uploaded via the My Experience page, in the section titled Application Documents of the application.



Benefit Eligibility

​

Yes

Requires Compliance with University Covid-19 Vaccination Requirement

No

Pay Frequency​

Hourly

Pay Range

Please refer to Additional Requirements to see the pay ranges

Scheduled Weekly Hours​

40

Union​

052 - PB&PA, # 185 Full-Time

Job is Exempt

No



Drug Test Required



Yes

Motor Vehicle Record Inquiry Required

Yes

Health Screen Required
Yes

Posting Date​

2023-04-14

Remove from Posting On or Before​

2023-10-14

Posting Statement:​​

Employees must comply with the University's COVID-19 vaccination requirements. More information about the requirements can be found on the University of Chicago Vaccination GoForward.

The University of Chicago is an Affirmative Action/Equal Opportunity/Disabled/Veterans Employer and does not discriminate on the basis of race, color, religion, sex, sexual orientation, gender identity, national or ethnic origin, age, status as an individual with a disability, protected veteran status, genetic information, or other protected classes under the law. For additional information please see the University's Notice of Nondiscrimination.
Staff Job seekers in need of a reasonable accommodation to complete the application process should call 773-702-5800 or submit a request via Applicant Inquiry Form.
We seek a diverse pool of applicants who wish to join an academic community that places the highest value on rigorous inquiry and encourages a diversity of perspectives, experiences, groups of individuals, and ideas to inform and stimulate intellectual challenge, engagement, and exchange.
All offers of employment are contingent upon a background check that includes a review of conviction history. A conviction does not automatically preclude University employment. Rather, the University considers conviction information on a case-by-case basis and assesses the nature of the offense, the circumstances surrounding it, the proximity in time of the conviction, and its relevance to the position.
The University of Chicago's Annual Security & Fire Safety Report (Report) provides information about University offices and programs that provide safety support, crime and fire statistics, emergency response and communications plans, and other policies and information. The Report can be accessed online at: http://securityreport.uchicago.edu. Paper copies of the Report are available, upon request, from the University of Chicago Police Department, 850 E. 61st Street, Chicago, IL 60637.