Capital Planning, Manager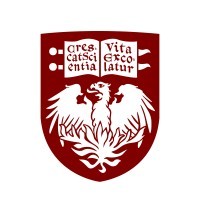 University of Chicago
Chicago, IL, USA
Posted on Saturday, April 22, 2023
Department

Facilities Campus Planning Management

About the Department

Facilities Services supports the mission of the University of Chicago through efforts to maintain and enhance the University campus and environment and provide superior client service to our community including faculty, students, staff, neighbors and visitors.

Job Summary

Under limited direction of the Associate Director of Planning, and in coordination with the Assistant Vice President, Campus Planning + Sustainability (CP+S); Assistant Vice President, Facilities Operations (OPS), and the Executive Director for Capital Project Delivery (CPD) the Capital Planning Manager is responsible for managing capital planning and overseeing facility condition and other building assessments. The Manager will manage cost consultants to develop scopes, schedules and ROM estimates for projects to inform the Capital Planning process.
The Capital Planning Manager will also participate in the ongoing Built Environment Reinvestment Plan (BERP) which will develop a risk opportunity analysis of a large portfolio of University buildings that will result in a comprehensive multi-year Capital Plan. The Capital Planning manager will then lead the future annual Capital Planning associated with the BERP for the Facilities Services department in.
The Manager is considered a working manager, in that he/she will be expected to provide technical support in addition to managing their own projects. The Capital Planning Manager serves as a resource to the department and the University community at large.
Responsibilities
Manage the annual capital planning process for the Facilities Services (FS) department including capital alteration and repair projects for existing facilities, utility infrastructure projects, energy management/greenhouse gas reduction projects, and campus environment enhancement projects.

Coordinate the development of the annual FS capital budget project request from initial project identification and management of the prioritization process through submittal.

Gain approval of the department's Senior Leadership Team and support the Senior Leadership Team in presentations to the Office of the Provost, the Budget Office, and the Executive Vice President.

Finalize FS annual capital request submittal in partnership with FS Finance and Business Services.

Review capital planning processes to identify, coordinate, and implement process improvements.

With input from all FS units develop a five (5) year capital plan.

The Capital Planning Manager will have staff support who will assist in scheduling and coordinating the Facility Condition Assessment site visits, Heritage reports and other assessments as required. The assistant project manager will also assist in maintaining the FCA database and related efforts.

Manage a facility inspection program, in partnership with FS Operations, to identify facility deficiencies and to assign timeframes and cost estimates for deficiency corrections.

Manage the Facility Condition Assessment consultants that conduct assessments on an annual basis to complete building assessments on a 5-year cycle.

Update annually with data from new inspections, compile annual escalation data, and track for completed projects.

In coordination with CP+S, CPD and OPS work on systematizing the collection of building condition, heritage and other facility data, establish matrices for evaluation and development of a structured process to assess the existing building portfolio, recommend prioritization processes for projects, develop ROM pricing and manage development and integration of renewal projects in near-mid and long-range planning.

Analyze data for strategic planning and funding. Prepare estimates, presentations and reports as needed such as campus Facility Condition Index forecasting, campus investment needs, etc.

Provide reports to stakeholders as appropriate based on collected data. Interpret data from multiple application systems and compiling the data to report back findings to relevant stakeholders.

Create links between the FCA database and Maximo (the University's CMMS system) to cross-reference component level data.

Manage the heritage reports program for the University's legacy buildings.

Work to integrate the various assessments including FCAs, heritage reports, façade assessments etc. to develop a comprehensive assessment program to help prioritize projects in a holistic manner.

Coordinate with units as required to establish consistent methodologies and metrics for building condition assessments and reports.

Manage the services of consultants to develop and deliver scope documents, schedules and cost estimates for the projects to be included in the capital budget request in partnership with project managers in Capital Project Delivery.

Support CPD in creation and then maintain a cost database to be utilized for estimating and budgeting; also maintain information on peer institutions' benchmarking initiatives and local construction industry data sources.

Participate on the FS Project Review Committee to review scopes, budgets and schedules for CPD and CP+S proposed and approved projects.

Facilitate Departmental and University approvals as required.

Works independently to manage project planning process, including facilitating and performing value engineering, soliciting or preparing construction cost estimates, and coordinating selection of vendors and contractors. Develops the master project schedule, defining the roles and responsibilities for the whole project team.

Leads the design and construction of spaces and buildings. Establishes and reviews project documentation, prepares monthly progress reports, and negotiates all additional services and contractors change order requests.

Performs other related work as needed.

Minimum Qualifications

Education:
Minimum requirements include a college or university degree in related field.
---
Work Experience:
Minimum requirements include knowledge and skills developed through 7+ years of work experience in a related job discipline.
---
Certifications:
---
Preferred Qualifications
Education:
Bachelor's degree in engineering, architecture, or related field.
Experience:
A minimum of 10 years of experience in design and construction, preparation of construction cost estimates, establishing and monitoring project budgets, value engineering, and project management or related activities OR 10 years of experience in a leadership role in managing the operations and maintenance of a large, research intensive, higher education building and infrastructure portfolio.

Experience, from the Owner's perspective, in managing architects and contractors in the Facility Condition Assessment process for building programs.

Experience in development of historic preservation/ heritage reports, sensitive renovations of heritage buildings, cost estimation for historic preservation and sensitive renovations, strongly preferred.

Capital Planning Management experience within a higher education institution, strongly preferred.
Technical Skills or Knowledge:
Substantial knowledge of Microsoft Office (particularly Excel, PowerPoint) and database programs.

Experience with data analytic and visualization tools (e.g., Tableau), strongly preferred.

Demonstrated ability to understand project budgets throughout various phases of design, construction, and project delivery.

Strong problem solving, quantitative and analytical skills.

A detail-orientation and ability to work independently and with individuals at all levels of an organization to accomplish assignments, improve operations, and meet objectives.

Demonstrated ability to establish standards upon which collection of data are based/measured and to ensure that these standards are consistently met.

Demonstrated management and organizational skills required. In particular, ability to maintain accuracy and attention to detail in a fast-paced environment of changing priorities.

Ability to direct the work of consultants.

Demonstrated ability to participate in and to lead team efforts that balance competing interests.

Utilize principles of management to ensure responsibilities are met effectively and efficiently including planning, controlling, leading, and organizing.

Excellent customer service skills and ability to provide effective communication within and outside of the department.

Ability to effectively interpret University and Departmental policies, procedures and practices.

Demonstrated oral and written communication skills appropriate to managing the flow of information in support of decision making at the highest management levels of a complex institutional organization strongly preferred.

Demonstrated ability to integrate the detailed functional requirements of departmental user groups with the broader scope project goals of a complex institutional organization strongly preferred.

Detailed understanding of building systems, plant operations and maintenance, construction practices, contracting procedures, building design methodologies, and code requirements strongly preferred.

Ability to balance historic preservation needs with current program, code requirements and sustainability potential strongly preferred.
Preferred Competencies
Strive for performance and executional excellence while being a good steward of the University's resources.

Must be able to handle confidential and complicated issues with tact and discretion.

Must work directly with members of Facilities Services and the University to ensure that matters are handled professionally and with a high degree of diplomacy and sensitivity.

Demonstrated ability to interpret technical terminology and concepts, and to present information to non-technical audiences.

Effective planning and organizational skills.

Attention to detail.

Interpersonal skills with customer service focus.

Partnership, collaboration and good communication skills.
Working Conditions
Ability to move around campus to inspect grounds and buildings.

Ability to physically tour and visually inspect all existing buildings, including mechanical spaces, penthouses, rooftops etc.

Standard office environment.

Ability to travel to and work at various locations across campus.

Ability to sit for short or extended time periods.

Ability to extensively use computer.

Ability to inspect architectural plans, keyboarding, bending, stooping to reach files, light lifting, standing.
Application Documents
Resume (require)

Cover Letter (required)

List of References (required)

Portfolio of Representative Work (10 pages maximum) (required)

When applying, the document(s) MUST be uploaded via the My Experience page, in the section titled Application Documents of the application.

Job Family

Facilities Management

Role Impact

Individual Contributor

FLSA Status

Exempt

Pay Frequency

Monthly

Scheduled Weekly Hours

40

Benefits Eligible

Yes

Drug Test Required

No

Health Screen Required

No

Motor Vehicle Record Inquiry Required

No

Posting Statement

Employees must comply with the University's COVID-19 vaccination requirements. More information about the requirements can be found on the University of Chicago Vaccination GoForward.

The University of Chicago is an Affirmative Action/Equal Opportunity/Disabled/Veterans Employer and does not discriminate on the basis of race, color, religion, sex, sexual orientation, gender identity, national or ethnic origin, age, status as an individual with a disability, protected veteran status, genetic information, or other protected classes under the law. For additional information please see the University's Notice of Nondiscrimination.
Staff Job seekers in need of a reasonable accommodation to complete the application process should call 773-702-5800 or submit a request via Applicant Inquiry Form.
We seek a diverse pool of applicants who wish to join an academic community that places the highest value on rigorous inquiry and encourages a diversity of perspectives, experiences, groups of individuals, and ideas to inform and stimulate intellectual challenge, engagement, and exchange.
All offers of employment are contingent upon a background check that includes a review of conviction history. A conviction does not automatically preclude University employment. Rather, the University considers conviction information on a case-by-case basis and assesses the nature of the offense, the circumstances surrounding it, the proximity in time of the conviction, and its relevance to the position.
The University of Chicago's Annual Security & Fire Safety Report (Report) provides information about University offices and programs that provide safety support, crime and fire statistics, emergency response and communications plans, and other policies and information. The Report can be accessed online at: http://securityreport.uchicago.edu. Paper copies of the Report are available, upon request, from the University of Chicago Police Department, 850 E. 61st Street, Chicago, IL 60637.