Associate Director, Billing and Collections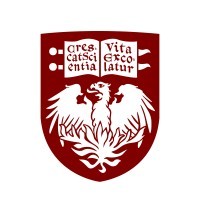 University of Chicago
Chicago, IL, USA
Posted on Friday, May 19, 2023
Department

Provost URA: Research Finance

About the Department

University Research Administration has the responsibility to review and provide institutional endorsement for all proposals to federal and other external sponsors (excluding gifts), assuring compliance with University policies and sponsor terms and conditions. URA is the institutional authority for the negotiation and acceptance of financial support or other
contractually-binding
obligations in the form of a contract, grant, or agreement, including material transfer agreements and clinical trials.

Job Summary

The Associate Director, Billing and Collections is responsible for leading a team that maintains and executes monthly billing/collections activity, manages key relationships between the University and external partners and monitors and reports on billing and collections for all sponsored projects at the University of Chicago. In addition, the Associate Director will work with University and Department leadership to identify and implement enhancements to day-to-day billing, collections and revenue operations. The successful candidate will be analytical, proactive, solution-oriented, and possess exceptional communication skills. This individual will be self-motivated and have the ability to exercise sound judgement in prioritizing tasks.
Responsibilities for this position include: Manage a team of financial analysts responsible for federal drawdowns, invoicing, cash
collection/application,
reconciliation. This position requires the ability to effectively train new processes and convey detailed procedures. This position is expected to effectively collaborate with internal URA teams and facilitate cross collaboration.
The job manages a team of professional staff responsible for establishing and maintaining accounting policies and controls, fiscal controls, preparing financial reports and safeguarding assets. Develops strategy for accounting and financial records and reports.
Additional responsibilities include: dual review of funds to be drawn from Federal sponsors, issuing invoices to non-Federal sponsors, confirming all accounts are billed in accordance with the designated terms review and reconciliation of university bank accounts, sending overdue notices, and working cooperatively with inter-University teams on annual financial statements and reconciliation.
This position requires rapid proficiency in University of Chicago systems as well as a high level of proficiency in Excel. Incumbents are expected to review and interpret Sponsor payment terms.
The job manages a team of professional staff responsible for establishing and maintaining accounting policies and controls, fiscal controls, preparing financial reports and safeguarding assets. Develops strategy for accounting and financial records and reports.
Responsibilities
Manages the day-to-day activities of the Billing & Collections Team within University Research Administration.

Team supervision: provides oversight to ensure consistency and accuracy, training, and performance feedback, goals, allocates resources and assesses policies for direct reports.

Identifies and delegates short-term, high-impact projects to direct reports.

Identifies reporting needs and creates complex ad-hoc reports and analyzes outputs.

Analyze receivables.

Draft and revise sponsored accounting policies and procedures to ensure they are up to date and consistent with regulatory requirements.

Oversee fiscal operations for federal funding (direct and pass through).

Liaise between federal financial managers and university faculty.

Coordinate between department administrators and URA Post Award Administrators.

Apply independent judgement and knowledge of Uniform Guidance, GAAP, and university policies and procedures in performing all tasks to ensure compliance to federal sponsor requirements.

Reconcile university and federal systems related to expenditures and income.

Responsible for all university billing related to sponsored projects.

Perform detailed analysis of projects to proactively manage timely billing process, using university business intelligence reporting tools.

Continuously provide input toward improvement of the billing and collection process.

Partner with URA Leadership, relevant URA colleagues, and business units/departments as needed. Address questions and issues related to billing and collections of sponsored projects.

Assist with Federal letter of credit draws as needed. Ensures readiness for new system implementation as it relates to all Billing and Collections activity.

Collaborates with the Credit Union, Treasury, and Bursar's Office to ensure cash is appropriately applied.

Maintain appropriate data entry into institutional systems and database for work related to the billing and collections of sponsored projects.

Gain and maintain thorough understanding of university and sponsor regulations.

Reviews accounting transactions, collecting and analyzing accounting data, analyzing business results, and/or developing management reports.

Advises and monitors accounting policies and controls, fiscal controls, preparing financial reports and safeguarding assets.

Manages professional staff. Establishes performance goals, allocates resources and assesses policies for direct subordinates.

Performs other related work as needed.

Minimum Qualifications

Education:
Minimum requirements include a college or university degree in related field.
---
Work Experience:
Minimum requirements include knowledge and skills developed through 7+ years of work experience in a related job discipline.
---
Certifications:
---
Preferred Qualifications
Education:
Bachelor's degree, in Accounting or finance.

Advanced degree strongly strongly preferred.
Experience:
Relevant experience interpreting sponsored research grants and contracts, and working with budgets, ledgers, invoices and fiscal reporting.

Supervisory/management experience.

Knowledge of OMB's Uniform Guidance for Grants (2 CFR 200).

Experience working in a sponsored programs research administration office, or in an academic environment.

Experience with University of Chicago systems.
Technical Skills or Knowledge:
Strong technical skills including the ability to work in research administration systems, sponsor system portals, and help desk ticketing systems. Ability to keep composure during stressful situations and creatively troubleshoot technical issues to timely resolutions.

Proficiency in Microsoft Office Suite, especially Access, Excel (VlookUps, Index Match, Pivot Tables, custom formulas, etc.) along with Huron Research Suite (or similar).

Experience and advanced level proficiency working in business intelligence reporting tools,. Able to quickly comprehend current reporting practices, troubleshoot issues, develop/create complex reports, and translate data once exported.

Experience with data modeling and projections.
Preferred Competencies
Work independently while being able to prioritize and accomplish objectives in a timely manner.

Manage detail-oriented workload, to organize and prioritize during high-pressure, high-volume periods and manage stress.

Excellent organizational skills with demonstrated ability to prioritize and efficiently manage multiple tasks.

Excellent written and oral communication skills.

Pay close attention to detail and provide reports with essentially no errors.

Must be mature, self-motivated, responsible individual who is able to initiate and complete routine and non-routine tasks unassisted.

Work effectively with individuals at various organizational levels, using tact, courtesy, and maintaining confidentiality.

Handle multiple, concurrent tasks.

Exhibit proper customer service in all interactions (civility and professionalism).

Develop and manage interpersonal relationships.
Working Conditions
Interact by phone, email, online meetings or in-person with faculty and administrative staff at the University and occasionally with staff of federal government, non-federal sponsors, and other institutions and organizations.

Sit for 4 hours or more.

Use computers extensively for 4 hours or more.

Stay current with technology and digital tools.

Use standard office equipment and troubleshoot IT equipment in a remote/hybrid environment.
Application Documents
Resume/CV (required)

Cover Letter (required)

References Contact Information (3) (preferred)

When applying, the document(s) MUST be uploaded via the My Experience page, in the section titled Application Documents of the application.

Job Family

Financial Management

Role Impact

People Manager

FLSA Status

Exempt

Pay Frequency

Monthly

Scheduled Weekly Hours

37.5

Benefits Eligible

Yes

Drug Test Required

No

Health Screen Required

No

Motor Vehicle Record Inquiry Required

No

Posting Statement

Employees must comply with the University's COVID-19 vaccination requirements. More information about the requirements can be found on the University of Chicago Vaccination GoForward.

The University of Chicago is an Affirmative Action/Equal Opportunity/Disabled/Veterans Employer and does not discriminate on the basis of race, color, religion, sex, sexual orientation, gender identity, national or ethnic origin, age, status as an individual with a disability, protected veteran status, genetic information, or other protected classes under the law. For additional information please see the University's Notice of Nondiscrimination.
Staff Job seekers in need of a reasonable accommodation to complete the application process should call 773-702-5800 or submit a request via Applicant Inquiry Form.
We seek a diverse pool of applicants who wish to join an academic community that places the highest value on rigorous inquiry and encourages a diversity of perspectives, experiences, groups of individuals, and ideas to inform and stimulate intellectual challenge, engagement, and exchange.
All offers of employment are contingent upon a background check that includes a review of conviction history. A conviction does not automatically preclude University employment. Rather, the University considers conviction information on a case-by-case basis and assesses the nature of the offense, the circumstances surrounding it, the proximity in time of the conviction, and its relevance to the position.
The University of Chicago's Annual Security & Fire Safety Report (Report) provides information about University offices and programs that provide safety support, crime and fire statistics, emergency response and communications plans, and other policies and information. The Report can be accessed online at: http://securityreport.uchicago.edu. Paper copies of the Report are available, upon request, from the University of Chicago Police Department, 850 E. 61st Street, Chicago, IL 60637.