Director, Air Quality Life Index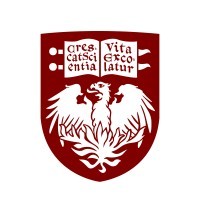 University of Chicago
Quality Assurance
Chicago, IL, USA
Posted on Thursday, July 20, 2023
Department

Energy Policy Institute at Chicago (EPIC)

About the Department

The Air Quality Life Index (AQLI), is an award-winning, first-of-its-kind initiative that develops frontier research on pollution's impact on life expectancy and communicates that research to policymakers, media and citizens around the world. Developed by the Energy Policy Institute at the University of Chicago (EPIC), the AQLI is based on cutting-edge research by EPIC's director Michael Greenstone that quantifies the causal relationship between human exposure to air pollution and reduced life expectancy. Combining this analysis with highly localized pollution measurements yields unprecedented insight into the true cost of air pollution in communities around the world. Through a virtual platform, users anywhere on Earth can zoom in to their community and understand the effect of the air they breathe on their life expectancy. Equipped with this data, policymakers and members of the public can determine the benefits of policies to reduce pollution and take informed action. The AQLI's virtual platform is fully available in English, Hindi, and Mandarin Chinese. Its data has been used to produce detailed pollution analysis for countries around the world in local languages, including Urdu, Indonesian, Thai and more. These findings have been used to brief senior government leaders in some of the most polluted countries, and have received coverage from more than 300 media outlets, reaching more than 1.1 billion people globally in both top-tier and local outlets across print, digital, television, and radio platforms. Since its launch in 2018, the AQLI has featured prominently in air pollution discussions around the world and has played a role in clean air policy developments in multiple countries.

Job Summary

This position manages a team of professional staff responsible for scientific research projects and research facilities. Ensures compliance of research activities with institutional, state, and federal regulatory policies, procedures, directives, and mandates. Manages the production of articles, reports, and manuscripts, and presents research findings at meetings and/ or conferences.
Responsibilities
Defines the overall mission of the Air Quality Life Index (AQLI), metrics for success, and quarterly and annual goals.
Produces a steady stream of original, creative, and timely AQLI-related content through research and data analysis.
Establishes an internal strategy to guide scale-up in 5 to 7 heavily-polluted markets.
Forms strategic partnerships to amplify communications impact and policy dialogue in new markets as well as globally.
Presents the AQLI to audiences, including at conferences, television, podcasts, etc.
Expands the AQLI's network of collaborators working on air pollution research and related topics, potentially through hosting virtual and in-person panel discussions, identifying other ways to feature related third-party work, or participating in forums and groups organized by other parties.
Engages with policymakers to ensure that the AQLI is used to create meaningful changes.
Manages the overall development of the AQLI website with EPIC's (Energy Policy Institute at Chicago) communications team, while regularly vetting and exploring new ideas to improve the design of the website and/or extend the scope of the platform to ensure that it remains dynamic and relevant.
Secures new sources of funds to enable rapid growth in outreach in multiple countries.
Manages the overall AQLI budget, as well as the activities of staff working on the AQLI scale-up, including data analysts and outreach staff.
Collaborates with EPIC, EPIC India, and UChicago colleagues to conduct original research on topics that will directly complement the primary AQLI responsibilities listed above.
Engages with senior management and serves as a liaison to relevant academic departments, professional organizations and administrative units of the University.
Approximate time commitment: 30% on the development and production of AQLI content; 30% on fundraising, partnership development, and public speaking; 30% on research and knowledge creation; 10% on management and administrative tasks.
Reviews research of others, and may conduct own research, in area of expertise. Edits and approves articles, reports and manuscripts.
Develops goals and operating procedures, practices, and guidelines for research activity based on department strategy
Manages the laboratory facilities, including the purchase of new equipment and the maintenance and repair of laboratory equipment.
Performs other related work as needed.

Minimum Qualifications

Education:
Minimum requirements include a college or university degree in related field.
---
Work Experience:
Minimum requirements include knowledge and skills developed through 7+ years of work experience in a related job discipline.
---
Certifications:
---
Preferred Qualifications

Education:
Advanced degree in a field that relates to air pollution, energy, climate, or the environment is desired, but equivalent experience can suffice.
Experience:
5-7 years of relevant experience working in the global air quality landscape, especially with a focus on the most highly polluted areas such as South Asia, from any one or more vantage points: atmospheric science, environmental epidemiology, environmental economics, environmental policy, think tank, non-profit, or philanthropy.

Demonstrated program management experience implementing environmental data-driven projects, such as leading reports, writing white papers, and/or building compelling data visualizations. If you do not have this experience, a list of potential ways you would like to change or grow the Annual AQLI report or the AQLI tool on

aqli.epic.uchicago.edu

should be included in your cover letter.

Demonstrated experience writing op-eds or policy-focused blog posts or writings on environmental issues. If you do not have this experience, a list of potential AQLI related op-ed topics you would be excited to write about should be included in your cover letter.

Demonstrated public speaking experience on related topics with a public track record of giving presentations and/or on-the-record interviews.

Demonstrated experience building and maintaining strategic partnerships as well as having a willingness to fundraise. Partnerships could include engaging with governments (e.g. pollution control boards), philanthropies and/or the private sector.

Adapt to evolving priorities and deadlines, while also setting and implementing long-term AQLI strategy.

Comfort in managing team members with differing sets of technical expertise (e.g. those with software, atmospheric science, and/or economic backgrounds).
Preferred Competencies
Develop and maintain strong partnerships with external collaborators, funders, journalists, or other important constituencies.
Engage closely with policymakers, media, researchers, and NGOs.
Demonstrated experience successfully growing and leading a team.
High degree of enthusiasm, energy, and creativity.
Successful leadership skills.
Evidence of strategic planning; ability to align tactical work efforts with strategic vision.
Project execution skills, including managing deadlines and projecting financial statements.
Proven ability to multitask and successfully complete projects on tight deadlines with little supervision.
Willing to work hard, self-motivated, and learn is essential for doing well in this position.
Excellent oral and written communication and public speaking skills including the ability to translate technical ideas into non-technical content.
Understand how to support student and faculty researchers.
Support building relationships across diverse cultures and backgrounds, within the University, the regional ecosystem, and globally.
Entrepreneurial approach and operate in start-up mode, adapting to the changing needs of a new and evolving organization.
Working Conditions
Work some early mornings/evenings, as needed, given cross-time zone collaborations, especially in Asia, the EU and the US.

International and domestic travel approximately 20% of the time, especially to Chicago, Delhi, Kathmandu, and other areas across South Asia or globally.
Application Documents
Resume/CV (required)
Cover Letter (required)

When applying, the document(s) MUST be uploaded via the My Experience page, in the section titled Application Documents of the application.

Job Family

Research

Role Impact

People Manager

FLSA Status

Exempt

Pay Frequency

Monthly

Scheduled Weekly Hours

37.5

Benefits Eligible

Yes

Drug Test Required

No

Health Screen Required

No

Motor Vehicle Record Inquiry Required

No

Posting Statement

The University of Chicago is an Affirmative Action/Equal Opportunity/Disabled/Veterans Employer and does not discriminate on the basis of race, color, religion, sex, sexual orientation, gender identity, national or ethnic origin, age, status as an individual with a disability, protected veteran status, genetic information, or other protected classes under the law. For additional information please see the University's Notice of Nondiscrimination.
Staff Job seekers in need of a reasonable accommodation to complete the application process should call 773-702-5800 or submit a request via Applicant Inquiry Form.
We seek a diverse pool of applicants who wish to join an academic community that places the highest value on rigorous inquiry and encourages a diversity of perspectives, experiences, groups of individuals, and ideas to inform and stimulate intellectual challenge, engagement, and exchange.
All offers of employment are contingent upon a background check that includes a review of conviction history. A conviction does not automatically preclude University employment. Rather, the University considers conviction information on a case-by-case basis and assesses the nature of the offense, the circumstances surrounding it, the proximity in time of the conviction, and its relevance to the position.
The University of Chicago's Annual Security & Fire Safety Report (Report) provides information about University offices and programs that provide safety support, crime and fire statistics, emergency response and communications plans, and other policies and information. The Report can be accessed online at: http://securityreport.uchicago.edu. Paper copies of the Report are available, upon request, from the University of Chicago Police Department, 850 E. 61st Street, Chicago, IL 60637.