Staff Accountant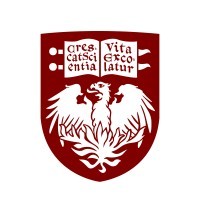 University of Chicago
Accounting & Finance
Chicago, IL, USA
Posted on Tuesday, August 1, 2023
Department

Booth Accounting: Accounts Payable

About the Department

The University of Chicago Booth School of Business is the second-oldest business school in the U.S. and second to none when it comes to influencing business education and business practices. Since 1898, the school has produced ideas and leaders that shape the world of business. Their rigorous, discipline-based approach to business education transforms students into confident, effective, respected business leaders prepared to face the toughest challenges.
Chicago Booth has the finest set of facilities of any business school in the world. Each of the four campuses (two in Chicago, one in London, and one in Hong Kong) reflects the architectural traditions of its environs while offering a state-of-the-art learning environment.
Chicago Booth is proud to claim:
-an unmatched faculty.
-degree and open enrollment programs offered on three continents.
-a global body of nearly 56,000 accomplished alumni.
-strong and growing corporate relationships that provide a wealth of lifelong career opportunities.
As part of the world-renowned University of Chicago, Chicago Booth shares the University's core values that shape the distinctive intellectual culture. At Booth, they constantly question and test ideas, and seek proof. This extraordinarily effective approach to business leads to new ideas and innovative solutions. Seven of the Booth faculty members have won Nobel Prizes for these ideas - the first business school to achieve this accomplishment.
For more information about the University of Chicago Booth School of Business, please visit:
http://www.chicagobooth.edu/.

Job Summary

The Staff Accountant will manage payment operations and accounts payable for thirty (33) departments in Chicago Booth, totaling an estimated $70 million dollars annually. This position will be responsible for P2P operations, accounts payable, non-purchase order payments, expense reporting, and P2P business analytics. This position will assist the Senior Associate Director in developing the business analytics model to produce monthly and quarterly business metrics/ fiscal closing reports for month-end close process to achieve KPIs of accuracy, completeness and timeliness of invoice and payment processing activities. This position is responsible for the accurate and timely performance of a variety of accounting and financial functions to ensure that all financial data is recorded and reported in accordance with applicable policies/procedures. The Staff Accountant is required to develop and maintain an understanding of current policies, procedures, and to be in adherence with city, state and federal government regulations
Responsibilities
Manages full A/P cycle and payment operations including all aspects of vendor payments totaling approximately $70 million dollars annually.
Manages non-payroll payments to individuals, partnerships, corporations, vendors, suppliers, and other entities.
Works as a lead person for the accounts payable/payment office.
Provides complete back up for the Senior Associate Director. This requires knowledge of University Procurement Policy and Procedures, purchase order system, expense and reimbursement management and Chicago Booth buying practices and conventions.
Understands and complies with the accounts payable policies and procedures and reviews and audits all supplier invoices for policy compliance.
Reviews and timely settles transactions across various payment rails (ACH, wires, check. and card). Actively works toward timely payment to achieve discounts.
Assists the Senior Associate Director in annual fiscal closing.
Manages monthly, quarterly and annual A/P and other non-PO payment closing in accordance with University policies.
Develops various aging and business metrics reports to review invoices and payment status. Develops and administers accounts payable database; analyzes and manipulates data and prepares standard and ad hoc statistical reports as required.
Collaborates with auditors to help implement and update controls for policy compliance.
Serves as the point person for all vendor inquiries for non-payment and handles all outstanding issues with vendors as warranted; follows up with Client Services, identifying recurring problems, determining reasons for problem and seeking solutions.
Manages vendor contact and resolve issues as arises with non-payment of invoices. Key contributor to the development of the P2P strategy, roadmap and operational plan.
Manages back-office audit function for staff GEMS expenses totaling $4 million annually. Handles JPMorgan Chase credit card audit and reconciliation.
Manages aging corporate credit card reports and key person to communicate with card holders to resolve delinquency to meet SLA.
Works with Senior Associate Director to develop data analytics for major spend categories in expense management landscape like airlines, hotel, event, and catering etc.
Assesses P2P landscape across Booth and identifies needs of the units to determine best framework, process, policies and resources and stakeholders engagement model.
Reviews current data and work with Senior Director to develop KPIs and business metrics.
Manages recharge operations and GL reconciliation for catering, leasing, and promotional items, etc. totaling $5.8 million annually.
Prepares monthly and annual reconciliation of all recharges against GL.
Supports Associate Director with cash receipt management.
Supports Senior Associate Director with training opportunities for financial and accounting virtual training series.
Performs a variety of operating or cost accounting activities which require moderate knowledge of accounting theories and principles.
Has a moderate/high level of authority in drafting income and balance sheet statements, consolidated statements, and various other accounting statements and reports.
Performs other related work as needed.

Minimum Qualifications

Education:
Minimum requirements include a college or university degree in related field.
---
Work Experience:
Minimum requirements include knowledge and skills developed through 2-5 years of work experience in a related job discipline.
---
Certifications:
---
Preferred Qualifications
Education:
Bachelor's degree in accounting, business administration, or finance.
Bachelor's degree with a minor or concentration in accounting.
Masters' degree in accounting or finance.
Experience:
At least five years of relevant experience of accounting and/or payment operations.
Experience working with generally accepted accounting (GAAP).
Certifications:
Certification in accounts payable management and/or data analytics.
Technical Skills or Knowledge:
Large ERP AP and system experience and with databases (MS Access) and leveraging of procurement and payment business software solutions, accounting software and Microsoft Excel, Word, and Outlook.
Considerable knowledge of University FAS (Financial Accounting System) system, Accounts Payable, University Procurement Policy, and Business Law.
Preferred Competencies
Knowledge of vendor payments with an emphasis on reportable and taxable payment with the ability to analyze and resolve complex accounts payable problems.
Strong analytical and problem-solving skills.
Good interpersonal communication interpersonal and client service skills (both verbal and written).
Good planning and organizational skills to balance and prioritize work.
Working Conditions
This position is currently expected to work a minimum three days per week in the office.
Application Documents
Resume/CV (required)
Cover Letter (required)

When applying, the document(s) MUST be uploaded via the My Experience page, in the section titled Application Documents of the application.

Job Family

Financial Management

Role Impact

Individual Contributor

FLSA Status

Exempt

Pay Frequency

Monthly

Scheduled Weekly Hours

37.5

Benefits Eligible

Yes

Drug Test Required

No

Health Screen Required

No

Motor Vehicle Record Inquiry Required

No

Posting Statement

The University of Chicago is an Affirmative Action/Equal Opportunity/Disabled/Veterans Employer and does not discriminate on the basis of race, color, religion, sex, sexual orientation, gender identity, national or ethnic origin, age, status as an individual with a disability, protected veteran status, genetic information, or other protected classes under the law. For additional information please see the University's Notice of Nondiscrimination.
Staff Job seekers in need of a reasonable accommodation to complete the application process should call 773-702-5800 or submit a request via Applicant Inquiry Form.
We seek a diverse pool of applicants who wish to join an academic community that places the highest value on rigorous inquiry and encourages a diversity of perspectives, experiences, groups of individuals, and ideas to inform and stimulate intellectual challenge, engagement, and exchange.
All offers of employment are contingent upon a background check that includes a review of conviction history. A conviction does not automatically preclude University employment. Rather, the University considers conviction information on a case-by-case basis and assesses the nature of the offense, the circumstances surrounding it, the proximity in time of the conviction, and its relevance to the position.
The University of Chicago's Annual Security & Fire Safety Report (Report) provides information about University offices and programs that provide safety support, crime and fire statistics, emergency response and communications plans, and other policies and information. The Report can be accessed online at: http://securityreport.uchicago.edu. Paper copies of the Report are available, upon request, from the University of Chicago Police Department, 850 E. 61st Street, Chicago, IL 60637.