Executive Administrator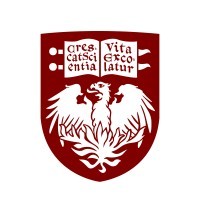 University of Chicago
Chicago, IL, USA
Posted on Tuesday, August 8, 2023
Department

BSD NRB - Department of Neurobiology

About the Department

The Biological Sciences Division (BSD) is the largest unit of the University. Established in 1930, the BSD is comprised of faculty from the clinical and basic sciences. In this unique academic community, a unified division delivers undergraduate, graduate, medical, and postgraduate education in the biological sciences together with outstanding patient care and world-renowned research. The BSD currently includes approximately 135 faculty in the 10 basic science departments, over 800 faculty in 13 clinical departments, and 2400 staff members. The BSD includes the Pritzker School of Medicine (PSOM), approximately 24 academic units, degree-granting committees, and research centers and institutes. The BSD is located on the University's main campus in Hyde Park, 20 minutes south of downtown Chicago.

Job Summary

The job manages a team of professional staff within the University, primarily in the areas of financial, events, and support services management. Ensures compliance to the University's business plan by developing and implementing office procedures and policies.
Responsibilities
Strategic Development and Execution
Develop, direct and implement the strategic operating plans for the department ensuring that all relevant information is available to support a collaborative planning process that involves a thorough business analysis, proposals, and plans for new research and educational programs and the design/implementation of changes to existing programs.

Supports strategic initiatives to obtain outside funding sources for the department's key initiatives working with Development to assist with cultivation, event planning and stewardship activities of donors.
Financial Responsibilities and Oversight
Responsible for the departmental budget, capital expenditures, grants, and oversight of all aspects of non-research expenditures, and manages discretionary funds, endowments/gifts, and accounts for numerous active/emeritus faculty and graduate students.

Responsible for communication and implementation of divisional and institutional policies to departmental faculty students and staff.

Adept at developing, analyzing and presenting measurements and metrics to track financial trends and make sound financial forecasts.

Takes a lead role in providing short- and long- term financial forecasting, operational budgeting, revenue generation; and expense management, financial analysis, and financial operations.

Assists Chair and faculty in the development of program budgets, and monitors, interprets objectives of program.

Provide administrative leaders with a dynamic representation on the impact of changing external factors (ex., NIH funding levels; regulatory, compliance, and data security responsibilities; immigration constraints; etc) on our divisional model and expectations for faculty performance (ex., salary recovery expectations; ability to sustain costs of lab operations; etc.).

Makes recommendations for action, and directs the preparation of internal financial reports, assuring the reports reliably reflect the financial position of the programs.

Analyzes changing environments and implements new processes to ensure the success of our research programs while also driving cost effectiveness.

Monitors internal and external environments to ensure continuity of program functions, given variability of funding sources.
Research Administration
Works closely with faculty and divisional leadership to achieve the overarching strategic objective of supporting and sustaining innovative research, increasing the department's research portfolio, focused on extramurally funded research.

Oversees the extramural funding process (pre award to post award) in order to optimize the potential for grant funding and to ensure all funding awarded is used to the specification of the funding agency.

Aligns resources and identifies, oversees, and develops funding strategies for successful attainment of external grant proposals and contract applications from a range of sponsors in support of research, education.

Identifies and builds positive relationships with diverse funding sources, governmental agencies, academic research partners, and community organizations.

Provides regular reporting to faculty and other Principal Investigators on optimum utilization of funds during monthly financial reporting.

Ensures timely filing of financial and nonfinancial reports as required by sponsoring agencies.

Works with research administration staff to ensure sponsored projects stay within the funded limit, and expenses adhere to divisional, institutional, and agency policy.

Partners with divisional and institutional resources to ensure best practices are applied throughout the lifecycle of sponsored projects.
Human Resources
Leads and manages all departmental staff establishing synergies and continuous improvement in the support of our faculty's research and educational missions, and in the overall administrative program, delivery and service.

Cultivates a collaborative, inclusive environment that promotes and fosters teamwork, innovation, and problem solving supporting a safe and ethical environment.

Oversees the recruitment, orientation, onboarding, and professional development of new faculty, other Academic Personnel (OAP), Postdoctoral Scholars, Fellows, and staff to ensure that all requirements have been completed in compliance with guidelines and with BSD and University policies.

Works with faculty to troubleshoot and resolve any and all rising issues on an ad hoc basis.

Works closely with the Office of Academic Affairs (OAA), the Office of International Affairs (OIA), Chairs and departmental academic affairs staff.

Oversees the appointment/reappointment process for postdocs and other academics and facilitates transactions between the department chair, departmental AA manager, and OAA.

Engages in team development through transparent communication, coaching, goal setting, mentorship, talent management, and creating a culture of best practices.
Graduate Program Administration
Works with program coordinators and faculty graduate advisors on day-to-day financial and operational matters concerning graduate students.

Oversees budget analysis and planning prior to accepting new graduate students in individual labs, provides regular financial projections for student funding, and works with faculty and staff coordinators on obtaining extramural graduate education funding.
Space and Facilities Administration
Directs and manages research and administrative space planning for the department.

Oversees the support services necessary to ensure that the operation of the department is not impacted and directs the development space, equipment analysis and maintenance of facilities.

Monitors and works with project management to ensure that space renovations for new or existing faculty meet their needs.

Responsible for ensuring that the Division's physical property (buildings, furniture, equipment, computers, etc.) is adequately accounted for and is being used for its intended purpose.

Maintains the division's space database, providing updates, and annual completion of space survey information used to determine indirect cost allocations.

Coordinates and oversee all moves and renovations and works collaboratively with project managers to ensure timely completion of the renovation.

Ensures the protection and proper use of any specialized research capabilities, patents, information systems, and operating process.
Risk Management
Responsible for recognizing and addressing issues that require immediate legal or risk management input to protect the interests of the university.

Work with the Offices of Legal Counsel or Risk Management, seeks advice, counsel, or intervention where appropriate to resolve disputes, correct issues, and avoid harm to the mission or reputation of the University.
Other
Manages the daily operations of an organizational unit or assists with managing the daily operations of a larger organizational unit, primarily in the areas of financial, purchasing, grant, facilities, human resources and support services management. Ensures compliance of staff with organizational, University and other relevant policies and guidelines.

Manages all financial activities, including financial analysis and reporting, budgeting, accounting, accounts receivable/payable, and procurement. Oversees facilities management, including renovations, moves, maintenance and ongoing facilities operations. Manages development of all contracts, including those with vendors and other institutions.

May oversee the management of informational technology planning, ensuring necessary operating and information systems and resources are in place to accomplish strategic goals. Conceives and directs special projects related to the business of the organizational unit.

Manages space, facilities, and equipment, including renovations, moves, maintenance and ongoing facilities operations.

Performs other related work as needed.

Minimum Qualifications

Education:
Minimum requirements include a college or university degree in related field.
---
Work Experience:
Minimum requirements include knowledge and skills developed through 7+ years of work experience in a related job discipline.
---
Certifications:
---
Preferred Qualifications
Education:
Bachelor's degree in finance, economics, business, or STEM related discipline.
Experience:
Ten years of progressively responsible relevant professional experience in financial planning, analysis, forecasting, modeling, management, research or administration.

Supervisory experience.

Proven financial management skills, including the ability to analyze data for budgeting, operations, auditing, and accounts receivable and reserve analysis, preform preparation.

Excellent mathematical and analytical skills with a focus on synthesizing and extracting trends from multiple incongruent sources.

Directly related financial and budget development experience in a complex environment.

Experience working in a fiscally responsible, highly regulated business setting that regularly employs benchmarking.

Experience at accomplishing goals within a set time-frame, and within budget.

Track record of success in focusing on strategic objectives and translating the priorities into successful short and long term results for the organization.

Proven track record as a strategic leader with specific experience implementing value added business initiatives.

Demonstrated effectiveness applying a keen business intellect to problem solving in an environment notable for complexity with multiple business partners and multiple missions.

Demonstrated capacity to learn new technologies, interact professionally with members at all levels of the organization, and provide superlative customer service to the faculty, students, and staff throughout the organization.

Advanced degree in finance, economics, business, Computational Science, or other STEM related discipline.

Demonstrated progressively responsible experience within a complex, research-intensive university strongly preferred.

Experience negotiating on behalf of a unit in order to accomplish goals (salaries, budgets, etc.).

Experience in an Academic or University setting.

Experience with Project Management methodologies.
Technical Skills or Knowledge:
Advanced skills in Microsoft Office Suite and Excel.

Computing skills efficient to effectively use many diverse managerial and administrative computer applications.
Preferred Competencies
Ability to manage in an efficient, dynamic and growth oriented manner by fostering a continuous learning mentality that is applied to the overall department in alignment with the organizational commitment to excellence.

Results oriented and committed to continuous improvement in order to support the research and education missions of the Department.

Accountable for high quality, value driven work that drives business outcomes in the context of a mission to discover and disseminate new knowledge.

Collaborates with team for speed, agility and innovation in work.

Inspirational, persuasive and agile leader with a track record of success in transformation and measurable outcomes.

Strong aptitude and desire for learning new platforms, development, analytic, and presentation tools.

Proven organizational skills with attention to detail and the ability to prioritize and work on multiple projects.

Diplomacy, high degree of professionalism, and tact to build strong relationships, motivate and balance internal and external stakeholders.

Highly effective verbal and written communication skills, including formulating recommendations and developing presentations to communicate comfortably with faculty, staff, students, and officials at the highest level of the organization.

Critical thinker, one who understands the underlying financial and operational drivers within a research environment, applying business best practices where appropriate, and developing creative alternative strategies as needed.
Application Documents
Resume (required)

Cover letter (preferred)

When applying, the document(s) MUST be uploaded via the My Experience page, in the section titled Application Documents of the application.

Job Family

Administration & Management

Role Impact

People Manager

FLSA Status

Exempt

Pay Frequency

Monthly

Scheduled Weekly Hours

37.5

Benefits Eligible

Yes

Drug Test Required

No

Health Screen Required

No

Motor Vehicle Record Inquiry Required

No

Posting Statement

The University of Chicago is an Affirmative Action/Equal Opportunity/Disabled/Veterans and does not discriminate on the basis of race, color, religion, sex, sexual orientation, gender, gender identity, national or ethnic origin, age, status as an individual with a disability, military or veteran status, genetic information, or other protected classes under the law. For additional information please see the University's Notice of Nondiscrimination.
Staff Job seekers in need of a reasonable accommodation to complete the application process should call 773-702-5800 or submit a request via Applicant Inquiry Form.
We seek a diverse pool of applicants who wish to join an academic community that places the highest value on rigorous inquiry and encourages a diversity of perspectives, experiences, groups of individuals, and ideas to inform and stimulate intellectual challenge, engagement, and exchange.
All offers of employment are contingent upon a background check that includes a review of conviction history. A conviction does not automatically preclude University employment. Rather, the University considers conviction information on a case-by-case basis and assesses the nature of the offense, the circumstances surrounding it, the proximity in time of the conviction, and its relevance to the position.
The University of Chicago's Annual Security & Fire Safety Report (Report) provides information about University offices and programs that provide safety support, crime and fire statistics, emergency response and communications plans, and other policies and information. The Report can be accessed online at: http://securityreport.uchicago.edu. Paper copies of the Report are available, upon request, from the University of Chicago Police Department, 850 E. 61st Street, Chicago, IL 60637.