Desk Clerk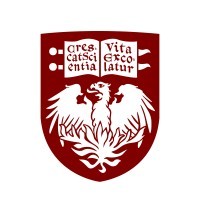 University of Chicago
Chicago, IL, USA
Posted on Thursday, August 24, 2023
Department​

CSL Housing and Residence Life Operations 3
About the Department
​
The mission of Housing and Residence Life is to help develop and support inclusive communities that engage residents in exceptional living experiences within secure and well-maintained environments that foster a sense of belonging and support the academic initiatives of the University. The primary strategy for the delivery of such an environment is through a residence life program that which aims to develop strong residential communities that are self-regulating, supportive of academic success; provide a strong sense of belonging, and rich opportunities for personal, cultural, social and intellectual development. The leadership of residential faculty and adult staff in fostering these experiences is key to the success of the mission.



Job Information

​

Job Summary:
A Desk Clerk performs clerical duties during the academic year and is responsible for building security, access control, equipment management and mail processing. A Desk Clerk must be able to handle high and low levels of activity while providing excellent customer service to our internal and external partners. The front desk area of each building is unique and hosts one or more staff members throughout all hours of operation.
The Desk Clerk position has a 9-month schedule with multiple temporary seasonal shutdown periods during the winter and summer. The weekly schedule for this position is 40-hours, Max P. Central, Thursday - Saturday 3:00pm - 11:00pm, and Sunday - Monday 11:00pm - 7:00am.
Responsibilities:
​

Performs clerical duties in accordance with Housing and Residence Life (HRL) policy and expectations. This includes but is not limited to answering phone calls, checking email regularly throughout their shift, communicating information between shifts to their colleagues and supervisor, and processing resident room changes.

Provides exceptional customer service to residents, staff, and visitors.

Cheerfully greets residents, staff and visitors in person or by phone. Engages residents, staff and visitors as they utilize the amenities of the residence hall, including services of the front desk. Thoughtfully provides information about campus, and residence hall policies and procedures.

Receives, records, and distributes U.S. mail, as well as, U.P.S., Fed Ex and other packages. Enters packages into online package distribution system. Carries, lifts and moves loads of supplies, materials and mail, up to 49 lbs., regularly and manages heavier loads with the assistance of other building staff members as needed.

Maintains vigilant awareness of security doors and lobby entryway; checks resident, staff, and guest I.D.s as they enter the building; maintains resident, guest, and visitor sign-in/out records. Encodes and invalidates campus cards for building room access.

Checks out and follows up for return of borrowed cleaning and recreational equipment and keys by accurately maintaining appropriate forms and records. Requests front desk office supplies via online system; stocks as supplies

are received.

Adheres to directives and policies outlined by leadership during trainings, via email and in the Desk Clerk manual; provides routine orientation to new employees in coordination with Assistant Directors of Operations and HRL. Accesses the automated on-call system in order to schedule replacement of staff.

Knowledgeable in emergency protocols and evacuation systems, such as fire alarm procedures, keeps alert to unusual circumstances and situations; takes appropriate action and efficiently reports critical issues to their supervisor and Facilities Services by phone and completes an on-line incident report for tracking purposes.

Reports building maintenance issues via phone or by submitting a service request through Facilities Services.

Performs other tasks as requested by Assistant Director of Operations and building management.
Competencies:
Effective oral and written communication.

Work with some independence, multitask, and work with frequent interruptions.

Aware of, control of and professionally express one's emotions.

Manage peer to peer and supervisor interactions with courtesy, tact, and diplomacy.

Identify priorities in order to recognize and resolve or refer problems.



Additional Requirements

​​

Education, Experience or Certifications:
Education:
High school diploma or GED required.
Experience:
Previous customer service experience required.

One year of general office or clerical experience required.

One year experience in a customer service role in a college or university preferred.
Technical Knowledge or Skills:
Knowledge of general office procedures and practices.

Keep records; assemble and organize data, and prepare and submit reports in acceptable formats.

Working knowledge of Microsoft word, excel, outlook, and ability to navigate web-based systems.

Learn a range of position-related software applications required.
Working Conditions and Physical Requirements:
Bend, crouch, or stoop.

Carry or lift loads up to 49 lbs.

Sit for 8 hours or more.

Use computers extensively for 4 hours or more.

Stand for 4 to 8 hours.

Flexibility to work in alternative areas during peak periods or building maintenance.
Pay Range:
$15.99 - $16.48 per hour.
Required Documents:
Resume/CV
References Contact Information (3)
When applying, the document(s) MUST be uploaded via the My Experience page, in the section titled Application Documents of the application.



Benefit Eligibility

​

Yes

Requires Compliance with University Covid-19 Vaccination Requirement

No

Pay Frequency​

Hourly

Pay Range

Please refer to Additional Requirements to see the pay ranges

Scheduled Weekly Hours​

40

Union​

024- Local 743, I.B.T. Clerical

Job is Exempt

No



Drug Test Required



No

Motor Vehicle Record Inquiry Required

No

Health Screen Required
No

Posting Date​

2023-08-24

Remove from Posting On or Before​

2024-02-24

Posting Statement:​​

The University of Chicago is an Affirmative Action/Equal Opportunity/Disabled/Veterans and does not discriminate on the basis of race, color, religion, sex, sexual orientation, gender, gender identity, national or ethnic origin, age, status as an individual with a disability, military or veteran status, genetic information, or other protected classes under the law. For additional information please see the University's Notice of Nondiscrimination.
Staff Job seekers in need of a reasonable accommodation to complete the application process should call 773-702-5800 or submit a request via Applicant Inquiry Form.
We seek a diverse pool of applicants who wish to join an academic community that places the highest value on rigorous inquiry and encourages a diversity of perspectives, experiences, groups of individuals, and ideas to inform and stimulate intellectual challenge, engagement, and exchange.
All offers of employment are contingent upon a background check that includes a review of conviction history. A conviction does not automatically preclude University employment. Rather, the University considers conviction information on a case-by-case basis and assesses the nature of the offense, the circumstances surrounding it, the proximity in time of the conviction, and its relevance to the position.
The University of Chicago's Annual Security & Fire Safety Report (Report) provides information about University offices and programs that provide safety support, crime and fire statistics, emergency response and communications plans, and other policies and information. The Report can be accessed online at: http://securityreport.uchicago.edu. Paper copies of the Report are available, upon request, from the University of Chicago Police Department, 850 E. 61st Street, Chicago, IL 60637.