Systems Administrator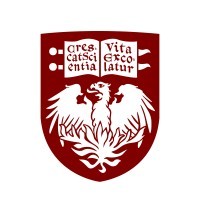 University of Chicago
Software Engineering, IT
Chicago, IL, USA
Posted on Thursday, August 24, 2023
Department

Library IT & Digital Scholarship Administration

About the Department

As a center of intense intellectual inquiry, the University of Chicago Library aspires to be the most dynamic research and learning environment in the world, supporting the University's commitment to research and teaching and to using its intellectual resources to help solve the world's problems. Even as we continue to focus on building and preserving our renowned collections, the Library is assuming new roles that are vital to research, innovation, and learning at the University. In the process, we are leveraging the deep expertise of Library staff, developing services that support new avenues of research, and expanding access to and preservation of scholarly resources in ways that advance the goals of the University community and the needs of the next generation of scholars.

Job Summary

Windows Server
Administration/Virtual
Server Administration: Administers Microsoft Windows and VMware vSphere servers supported by ADS. Servers include networked storage and backup services, application server, installation servers, security system (Schneider), ASRS cluster and other Windows servers of importance to the Library as assigned. Supports both stand-alone and virtualized servers. Works closely with Integrated Library Systems staff. Supports platform for products being tested and developed for the next generation ILS (OLE). Acts as primary support person for servers that are available 24/7, documents server procedures, and trains other ADS staff on support issues. Plans and manages locally administered SAN services. Monitors IP address space usage and makes recommendations for more efficient use of these resources. Makes recommendations on tools for Windows server administration. Makes recommendations for new server hardware, server maintenance, and hardware upgrades. Acts as the liaison between the Library and IT Services for issues involving the Library's Organizational Unit in the University Active Directory server and security issues, Shares responsibility of Library server room maintenance with staff of Digital Library Development Center. Keeps current on Windows Server and VMware vSphere issues.
Responsibilities
Work with Library staff and departments who make use of the Library's Windows servers for file-hosting and sharing, building access and security and operating the Library's Automatic Storage and Retrieval System.

Installation, configuration, and maintenance of locally hosted Library Windows Servers and related services.

Patch management, updates, and security configuration.

Manage backups.

Monitoring server performance, logs, security and troubleshooting issues.

Implementing and managing group policies for security and access control.

Scripting for automation of tasks.

Basic knowledge of Microsoft SQL Server administration.

VMware administration includes working with Library staff and departments who make use of Windows and Unix servers hosted on the Library's VMware servers.

Installation, configuration, and maintenance of VMware servers.

Work with other Library systems units who use VMware-hosted instances of Windows and Unix.

Creation and management of virtual machines and templates.

Storage management including backup and configuration of network equipment.

Performance optimization and monitoring of virtual machines and hosts.

User and role management including permissions and access control.

Monitoring server performance, logs, security and troubleshooting issues.

Assist the department with other urgent IT-related tasks as needed.

Installs, configures, and maintains operating system workstations and servers. Performs software installations and upgrades to operating systems and layered software packages. Monitors and tunes the system to achieve optimum performance levels, acquiring higher-level skills in the process.

Maintains complex system and network administration functions. Works with moderate guidance to administer simple systems and assists in the administration of larger systems.

Performs other related work as needed.

Minimum Qualifications

Education:
Minimum requirements include a college or university degree in related field.
---
Work Experience:
Minimum requirements include knowledge and skills developed through 2-5 years of work experience in a related job discipline.
---
Certifications:
---
Preferred Competencies
Demonstrate sound judgment and effective decision-making skills.

Critical thinking and analytical skills with a demonstrated ability to address a wide range of complex system administration situations.

Excellent organizational skills and the ability to manage complex tasks and projects.

Ability to communicate clearly and concisely both verbally and in written documents.

Excellent interpersonal skills and the ability to interact with clarity, tact and courtesy with Library staff, vendors, and others.

Ability to multitask and handle frequent interruptions.

Ability to work independently, sustain close attention to detail over long stretches of time, interpret and explain complex instructions, act in accordance with departmental priorities, and exercise discretion in the execution of all duties.

Flexibility and adaptability in managing tasks to meet changes in procedures, processes, and technology.

Capacity to manage and work in a hybrid work environment.

Ability to adapt to the changing needs and priorities of the Library.
Working Conditions
Ability to bend, crouch, or stoop.

Ability to push/pull loaded equipment carts.

Ability to carry or lift loads of up to 49 lbs.
Application Documents
Resume (required)

Cover Letter (preferred)

When applying, the document(s) MUST be uploaded via the My Experience page, in the section titled Application Documents of the application.

Job Family

Information Technology

Role Impact

Individual Contributor

FLSA Status

Exempt

Pay Frequency

Monthly

Scheduled Weekly Hours

37.5

Benefits Eligible

Yes

Drug Test Required

No

Health Screen Required

No

Motor Vehicle Record Inquiry Required

No

Posting Statement

The University of Chicago is an Affirmative Action/Equal Opportunity/Disabled/Veterans and does not discriminate on the basis of race, color, religion, sex, sexual orientation, gender, gender identity, national or ethnic origin, age, status as an individual with a disability, military or veteran status, genetic information, or other protected classes under the law. For additional information please see the University's Notice of Nondiscrimination.
Staff Job seekers in need of a reasonable accommodation to complete the application process should call 773-702-5800 or submit a request via Applicant Inquiry Form.
We seek a diverse pool of applicants who wish to join an academic community that places the highest value on rigorous inquiry and encourages a diversity of perspectives, experiences, groups of individuals, and ideas to inform and stimulate intellectual challenge, engagement, and exchange.
All offers of employment are contingent upon a background check that includes a review of conviction history. A conviction does not automatically preclude University employment. Rather, the University considers conviction information on a case-by-case basis and assesses the nature of the offense, the circumstances surrounding it, the proximity in time of the conviction, and its relevance to the position.
The University of Chicago's Annual Security & Fire Safety Report (Report) provides information about University offices and programs that provide safety support, crime and fire statistics, emergency response and communications plans, and other policies and information. The Report can be accessed online at: http://securityreport.uchicago.edu. Paper copies of the Report are available, upon request, from the University of Chicago Police Department, 850 E. 61st Street, Chicago, IL 60637.