Events and Program Coordinator, Film Studies Center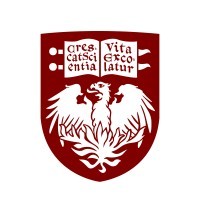 University of Chicago
Administration, Operations
Chicago, IL, USA
Posted on Friday, August 25, 2023
Department

College Film Studies Center

About the Department

The Film Studies Center (FSC) is an on-campus unit primarily responsible for the technical and academic support of faculty and students in the Department of Cinema and Media Studies (CMS). Additionally, it serves the entire university as a site for cinema research and presentation. It maintains a film archive and a working library of materials designed for programmatic course support. The FSC also conducts a robust series of public events throughout the academic year, including lectures, public screenings, symposia and conferences, working with a wide variety of campus units and community partners. The Center operates out of two locations on the Hyde Park campus – Cobb Hall and the Logan Center for the Arts - with screening rooms and classrooms furnished with analog (35mm and 16mm) and digital projection and state-of-the-art audiovisual systems.

Job Summary

Reporting to the Assistant Director, the Events and Program Coordinator supports the administration of activities for the Film Studies Center. The Events and Program Coordinator has two primary responsibilities. First, they facilitate all aspects of event presentation for FSC-sponsored and co-sponsored events, approximately one per week during the academic year. They also create and design publicity materials for both on and off campus audiences; work with organizers to develop publicity language consistent with the program's standards; cultivate student and community audiences through outreach; handle all event and visitor arrangements; maintain online event calendars; process expenses and track expenditures; and maintain archive of events material.
The second set of primary duties involves the oversight of the day-to-day operations of the Film Studies Center office, and includes financial administration, cataloguing of FSC collections, training and supervising student desk staff, and curricular support.
Working within the framework of the FSC, the Events and Program Coordinator is in constant communication with the Assistant Director, and interacts frequently with department faculty and campus visitors, providing a consistently high level of support for the myriad operations of the FSC.
Attending evening and occasional weekend events will be necessary; some in-town travel may be required.
Responsibilities
Generates publicity materials for both on and off campus audiences including producing and disseminating press releases, and maintaining online event listings. Cultivates student and community audiences through outreach; maintains press contacts; develops and curates internal and public email lists.

Designs print materials such as quarterly print calendar including layout and graphics using a variety of applications, techniques, and tools. Works with print vendors to deliver packaged, print-ready files.

Creates digital screen files and email announcements.

Plans all aspects of event presentation including visitor travel, accommodations, payments, and communication; sets up catering orders; performs front of house management; manages occasional reservation lists or ticketing. Sets up and breaks down events and receptions.

Communicates effectively with student staff and professional technical staff to ensure smooth running of events.

Maintains an archive of events material. Maintains a well-structured, easily navigable, chronological system of digital assets.

Supports large scale events at the FSC, including making special orders, attending events, and responding to guests' needs.

Communicates effectively and tactfully with audiences, guests, and faculty.

Maintains administrative records concerning FSC expenditures, and produce reports and data analysis as requested.
Processes vendor set-up and payment.

Tracks program expenditures and process payments.

Oversees the lending of material, including circulation, distribution, and patron record maintenance.
Coordinates the cataloging of FSC films using FileMaker Pro; manages video/disc collection and preps for circulation, repair, and inventory; assists patrons with catalog searches and associated work, re-shelves as needed.
Provides logistical support for room scheduling, financial tracking, publicity, and procurement of curricular and collection materials.
Communicates ongoing events, projects, and tasks to student desk staff.
Assists with course materials preparation, especially video/disc reserves and purchasing.
Responds to and helps coordinate research requests from undergraduates, graduate students, and visiting scholars.
Instructs students, staff, and faculty in the operation of classroom equipment.
Oversees scheduling and training of student desk staff and participates in the hiring process (which takes place at least once per year).
Updates student manual on an annual basis to aid in training and supervision of student staff.
Communicates with Technical Manager and Assistant Director to ensure all screening materials for the week are accounted for. Responds to any last-minute material needs or emergencies.
Executes day-to-day event logistics, and other moderately complex assignments with some guidance from others.
Assists with research, including vendor selection and contract negotiation. Keeps track of all expenses, prepares reports on costs, using existing procedures to solve moderately complex problems as they arise.
Performs other related work as needed.

Minimum Qualifications

Education:
Minimum requirements include a college or university degree in related field.
---
Work Experience:
Minimum requirements include knowledge and skills developed through 2-5 years of work experience in a related job discipline.
---
Certifications:
---
Preferred Qualifications
Education:
Bachelor's degree in a related field or equivalent experience.
Experience:
Working in a university or archival setting.
Planning and staging film and media-related public events.
Experience supervising staff.
Experience with project management work.
Technical Skills or Knowledge:
Proficiency with Microsoft Office Suite.
FileMaker Pro experience strongly desired.
Knowledge of Slack and/or other business communication platforms.
Knowledge of graphic design programs, and website design.
Excellent writing skills in English with proofreading and editing accuracy, coupled with the ability to write in the voice of others.
Preferred Competencies
Skilled at having a positive working relationship with personnel at various levels and from various parts of the world.
Work effectively in a complex administrative structure.
Project manager/leader, and effectively train and manage student staff.
Strategize effectively and have strong analytical skills.
Skilled at understanding separate cultures, provide services, and meet deadlines to the Department and others outside of the Department.
Manage financial transactions including effective arithmetic competency.
Familiarity with a range of computer programs, and ability to learn new systems.
Organized and efficient, and know how to prioritize.
Strong attention to detail while also maintaining perspective on the overall needs.
Meet deadlines, maintain confidentiality, anticipate, and resolve problems; work independently and as part of a team.
Act independently, decisively, and with good judgment, and keep colleagues and supervisors appropriately informed and involved.
Cultivate strong, positive working relationships with, treat and provide service equally to a large and varied set of constituents, such as faculty members, individual students and student groups, foreign visitors, and representatives of other administrative units.
Working Conditions
Office environment; writing and typing.
Some evening and weekend work.
Some in-town travel.
Fast-paced environment.
Lift up to 40 lbs.
Work at a computer for multiple hours.
Push carts with up to 50 lbs. of material.
Periodic travel to other on-campus locations.
Climbing up to 5 flights of stairs.
Application Documents
Resume/CV (required)
Cover Letter, to include interest in position (required)
References Contact Information (3)(required)

When applying, the document(s) MUST be uploaded via the My Experience page, in the section titled Application Documents of the application.

Job Family

Communications

Role Impact

Individual Contributor

FLSA Status

Exempt

Pay Frequency

Monthly

Scheduled Weekly Hours

37.5

Benefits Eligible

Yes

Drug Test Required

No

Health Screen Required

No

Motor Vehicle Record Inquiry Required

No

Posting Statement

The University of Chicago is an Affirmative Action/Equal Opportunity/Disabled/Veterans and does not discriminate on the basis of race, color, religion, sex, sexual orientation, gender, gender identity, national or ethnic origin, age, status as an individual with a disability, military or veteran status, genetic information, or other protected classes under the law. For additional information please see the University's Notice of Nondiscrimination.
Staff Job seekers in need of a reasonable accommodation to complete the application process should call 773-702-5800 or submit a request via Applicant Inquiry Form.
We seek a diverse pool of applicants who wish to join an academic community that places the highest value on rigorous inquiry and encourages a diversity of perspectives, experiences, groups of individuals, and ideas to inform and stimulate intellectual challenge, engagement, and exchange.
All offers of employment are contingent upon a background check that includes a review of conviction history. A conviction does not automatically preclude University employment. Rather, the University considers conviction information on a case-by-case basis and assesses the nature of the offense, the circumstances surrounding it, the proximity in time of the conviction, and its relevance to the position.
The University of Chicago's Annual Security & Fire Safety Report (Report) provides information about University offices and programs that provide safety support, crime and fire statistics, emergency response and communications plans, and other policies and information. The Report can be accessed online at: http://securityreport.uchicago.edu. Paper copies of the Report are available, upon request, from the University of Chicago Police Department, 850 E. 61st Street, Chicago, IL 60637.