Associate Director, Residential Care and Community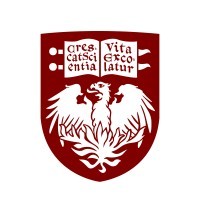 University of Chicago
Chicago, IL, USA
Posted on Friday, August 25, 2023
Department

CSL Housing and Residence Life

About the Department

The University of Chicago is one of the nation's leading institutions of higher education and research. Campus and Student Life (CSL) carries the core mission of the University to all aspects of life outside the classroom. It enriches the lives of its students, staff, and faculty and academic staff members and contributes to a vibrant, collaborative, and diverse campus community that inspires excellence and sustains the University's culture of inquiry, innovation, and continuous learning. The unit also works to support the overall well-being of students, including their health and safety. This happens in the context of a campus located in a dynamic, thriving city, in which opportunities abound for students to learn from, contribute to, and engage with their urban environment. CSL is importantly charged with the dual task of promoting the interests of students in the University, and managing multiple campus departments and services that serve the entire campus community, including Athletics & Recreation; the Office of the Bursar; Center for Identity + Inclusion; Center for Leadership and Involvement; Disciplinary Affairs; Housing and Residence Life; International House; Office of International Affairs; Office of the University Registrar; Rockefeller Memorial Chapel; Spiritual Life; Student Centers; Student Disability Services; Student Wellness; UChicago Dining; and UChicago HELP. The University of Chicago community includes approximately 7,000 undergraduates and 10,500 graduate, professional, and other students and there are over 400 recognized student organizations working together to create a vibrant and dynamic student life.
The University of Chicago is located in the Hyde Park/South Kenwood neighborhood, a racially and economically diverse residential community of 43,000 people on the shores of Lake Michigan, about fifteen minutes south of downtown Chicago.
The core mission of Housing and Residence Life is to help develop and support inclusive communities that engage residents in exceptional living experiences within secure and well-maintained environments that foster a sense of belonging and support the academic initiatives of the University. The primary strategy for the delivery of such an environment is through a residence life program which aims to develop strong residential communities that are self-regulating, supportive of academic success; provide a strong sense of belonging, and rich opportunities for personal, cultural, social and intellectual development. The leadership of residential faculty and adult staff in fostering these experiences is key to the success of the mission.

Job Summary

The University of Chicago is seeking a dynamic and experienced professional to fill the position of Associate Director, Residential Care and Community. This position is responsible for overseeing the development and implementation of programs and initiatives that promote a supportive and inclusive residential community for students. The Associate Director will play a critical role in fostering a positive living and learning environment by setting community standards, addressing student concerns, providing guidance on behavioral expectations, and ensuring that students experiencing mental health and related concerns receive the services and support they need. This is a leadership role that requires strong interpersonal skills, strategic thinking, and a commitment to student success and well-being.
Responsibilities
Develops and implements residential care programs. Collaborates with the Director of Residential Services and other key stakeholders to design and execute programs that support the well-being and personal growth of residential students. This includes initiatives related to mental health, wellness, diversity and inclusion, conflict resolution, and community-building.
Establishes community expectations by leading the development and communication of community standards and expectations for residential students. Ensures these expectations align with the University's mission, values, and policies. Fosters a sense of shared responsibility and accountability within the residential community.
Conducts training and education. Designs and delivers training programs to educate residential staff and students on topics such as community standards, conflict resolution, bystander intervention, mental health support, and case management. Collaborates with campus partners to provide comprehensive training that addresses the needs of a diverse student population.
Provides case management services and support for students experiencing mental health and related concerns within the residential community. Collaborates with the University's Student Counseling Services and other relevant departments to ensure that students receive appropriate services and support. Maintains confidentiality and adhere to ethical guidelines when managing sensitive student information.
Coordinates referrals and resources. Serves as a central point of contact for students in need of mental health resources and support. Facilitates referrals to appropriate campus resources, including counseling services, support groups, and wellness programs. Coordinates with campus partners to ensure a seamless and comprehensive network of support for students.
Manages student concerns. Serves as a resource for students who have concerns related to community living and expectations. Addresses student conduct issues, mediates conflicts, and provides guidance on appropriate actions. Regularly manages and updates conduct records, conducts holds, and completes sanction follow-ups utilizing Maxient's student conduct management software. Collaborates with other University departments, such as Student Counseling Services, UChicago HELP, Student Wellness, and the Office of the Dean of Students, to ensure that students receive the necessary support and resources.
Crisis response and intervention. On-call for after-hours emergencies on a rotating basis for residential crisis response. Develops and implements protocols for responding to crisis situations within the residential community. Provides immediate support and resources to students in crisis, including after-hours and emergency situations. Collaborates with University departments and external agencies to ensure the safety and well-being of students.
Collaborates with residential staff. Supervises and provides guidance to residential staff members, including resident assistants and community assistants. Fosters a cohesive and effective team by promoting professional development, conducting regular meetings, and providing feedback on performance.
Collects and analyzes data related to residential care, community expectations, and student mental health concerns. Prepares reports on student conduct trends, community feedback, program effectiveness, and case management outcomes. Uses this information to inform decision-making and make recommendations for improvements. Assists in the annual Clery reporting from University-owned residential facilities. Provides necessary information to the Department of Safety and Security.
Stays abreast of current events and trends related to residential student success. Establishes and utilizes a network of professional colleagues and national and regional organizational resources. Develops extensive knowledge and focused expertise of best practices for behavioral intervention, risk management, and case management specifically towards NABITA standards in higher education. Actively engages with the Association of Student Conduct Administration (ASCA).

Supervises and evaluates the housing/dining system's professional and support staff. Prepares and implements housing and dining assignment policies and procedures.

Participates in the selection, training, and management of the Residential Life team. Participates in the selection of faculty Resident Masters.

Performs other related work as needed.

Minimum Qualifications

Education:
Minimum requirements include a college or university degree in related field or an equivalent combination of education and experience.
---
Work Experience:
Minimum requirements include knowledge and skills developed through 5-7 years of work experience in a related job discipline.
---
Certifications:
---
Preferred Qualifications
Education:
Master's degree in higher education, administration, counseling, social work, or a related field.
Specialization in mental health counseling or related discipline is highly desirable.
Experience:
Minimum of five years of experience in residential life, student affairs, or a related area, with specific experience in case management and supporting students' mental health needs.
Certifications:
Valid Illinois driver's license upon offer of employment and pass the University's motor vehicle records process.
May be required to provide and use own vehicle insured in accordance with University requirements.
Technical Skills or Knowledge:
Proficiency in standard office software applications (e.g., Microsoft Office, email, etc.).
Knowledge and experience with a housing information system (e.g., StarRez) and a conduct system (e.g., Maxient).
Proficiency in data analysis and reporting.
Knowledge of relevant federal, state, and local laws and regulations related to student conduct, mental health, and residential life.
Preferred Competencies
Strong knowledge of student development theories, restorative justice practices, and best practices in residential care.
Excellent interpersonal and communication skills and work effectively with diverse populations.
Demonstrated experience in crisis management, conflict resolution, and student conduct administration.
Lead and supervise a team of professionals and student staff members.
Strong organizational skills and manage multiple priorities in a fast-paced environment.
Familiarity with case management software and data management systems is a plus.
Working Conditions
Function in a 24-hour on-call environment and maintain productivity.
Work evenings and weekends, as needed.
Work is largely sedentary; sit in front of computer for extended periods; regular attendance, including on evenings and weekends.
Assume on-call responsibility for campus residence halls.
Travel to various on-campus locations.
Use computers and standard office equipment.
The standard work week is Monday through Friday with expectations for evening and weekend work typical of a senior student affairs leader responsible for the residence life program. Available for consultation after-hours, weekends, and holidays; and available on-campus for emergency response, as needed.
Application Documents
Resume/CV (required)
Cover Letter (preferred)
References Contact Information (3)(required)

When applying, the document(s) MUST be uploaded via the My Experience page, in the section titled Application Documents of the application.

Job Family

Student Affairs & Services

Role Impact

People Manager

FLSA Status

Exempt

Pay Frequency

Monthly

Scheduled Weekly Hours

37.5

Benefits Eligible

Yes

Drug Test Required

No

Health Screen Required

No

Motor Vehicle Record Inquiry Required

Yes

Posting Statement

The University of Chicago is an Affirmative Action/Equal Opportunity/Disabled/Veterans and does not discriminate on the basis of race, color, religion, sex, sexual orientation, gender, gender identity, national or ethnic origin, age, status as an individual with a disability, military or veteran status, genetic information, or other protected classes under the law. For additional information please see the University's Notice of Nondiscrimination.
Staff Job seekers in need of a reasonable accommodation to complete the application process should call 773-702-5800 or submit a request via Applicant Inquiry Form.
We seek a diverse pool of applicants who wish to join an academic community that places the highest value on rigorous inquiry and encourages a diversity of perspectives, experiences, groups of individuals, and ideas to inform and stimulate intellectual challenge, engagement, and exchange.
All offers of employment are contingent upon a background check that includes a review of conviction history. A conviction does not automatically preclude University employment. Rather, the University considers conviction information on a case-by-case basis and assesses the nature of the offense, the circumstances surrounding it, the proximity in time of the conviction, and its relevance to the position.
The University of Chicago's Annual Security & Fire Safety Report (Report) provides information about University offices and programs that provide safety support, crime and fire statistics, emergency response and communications plans, and other policies and information. The Report can be accessed online at: http://securityreport.uchicago.edu. Paper copies of the Report are available, upon request, from the University of Chicago Police Department, 850 E. 61st Street, Chicago, IL 60637.