Research Specialist 1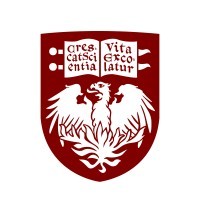 University of Chicago
Chicago, IL, USA
Posted on Thursday, August 31, 2023
Department

BSD PED - Hematology, Oncology, and Stem Cell Transplantation - LaBelle Lab

About the Department

The Section of Pediatric Hematology/Oncology provides care for patients and families with acute and chronic medical conditions, or other hematologic diseases, requiring specialized knowledge and skills in Hematology, Oncology, and Stem Cell Transplantation.

Job Summary

The major goal of the LaBelle laboratory is to dissect and pharmacologically target intracellular proteins to induce cancer cell death and manipulate the immune response. We are currently applying new research tools and prototype therapeutics that we, and others, have developed to target the BCL-2 family of proteins and other cell signaling proteins in immune cells.
A large part of our lab also focuses on using portions of the actual proteins, or peptides, as drugs and biological tools to uncover specific molecular pathways in diseased and normal cells. Peptide-based therapeutics have enormous potential for immune modulation and direct cancer treatment but have traditionally lacked efficient stabilization and delivery within patients, and thereby, have had limited clinical applications. To are working to overcome these barriers within the lab and through collaboration with nanotechnologists and chemical engineers.
Overall, we are committed to the translation of our findings to pediatric and adult patients with cancer and immune system disease. While performing research at the University of Chicago, we are in close proximity to scientists, clinicians, and patients and are deeply committed to working collaboratively with these groups to make significant inroads in treating those suffering from a refractory disease.
This at-will position is wholly or partially funded by contractual grant funding which is renewed under provisions set by the grantor of the contract. Employment will be contingent upon the continued receipt of these grant funds and satisfactory job performance.
Responsibilities
Maintenance of human cancer cell lines, cell death assays, flow cytometry, PCR, in vitro drug testing, and light-field/confocal microscopy.

Breeding and care for mice in treatment studies, including blood draws, injections and necropsies.

Collecting and maintaining data and /or specimens.

Maintaining and ordering equipment and supplies.

Translational work may include monitoring compliance with institution, state, and federal regulatory policies, procedures, directives, and mandates.

Assisting with developing data collection tools, assisting with building databases, and providing general administrative support.

This job provides technical and administrative support in a laboratory environment performing basic laboratory techniques, research, and analysis under direction.

Provides routine or standardized laboratory duties by collecting data in support of research projects under direct supervision.

Collects and enters data. Assists in analysis of data and with preparation of reports, manuscripts and other documents.

Complies with institutional, state, and federal regulatory policies, procedures, directives, and mandates.

​​Performs other related work as needed.

Minimum Qualifications

Education:
Minimum requirements include vocational training, apprenticeships or the equivalent experience in related field (not typically required to have a four-year degree).
---
Work Experience:
Minimum requirements include knowledge and skills developed through < 2 years of work experience in a related job discipline.
---
Certifications:
---
Bachelor's degree in a field relevant to the research being conducted.
One year of relevant research experience in Immunology.
Knowledge of research techniques or methods.

Knowledge of regulatory policies and procedures.

Analytical skills.

Problem-solving skills.

Attention to detail.

Organizational skills.

Verbal and written communication skills.

Ability to work independently and as part of a team.

Knowledge of Microsoft Office.
Resume (required)

Cover letter (preferred)

References (preferred)

When applying, the document(s) MUST be uploaded via the My Experience page, in the section titled Application Documents of the application.

Job Family

Research

Role Impact

Individual Contributor

FLSA Status

Non-Exempt

Pay Frequency

Biweekly

Scheduled Weekly Hours

40

Benefits Eligible

Yes

Drug Test Required

No

Health Screen Required

Yes

Motor Vehicle Record Inquiry Required

No

Posting Statement

The University of Chicago is an Affirmative Action/Equal Opportunity/Disabled/Veterans and does not discriminate on the basis of race, color, religion, sex, sexual orientation, gender, gender identity, national or ethnic origin, age, status as an individual with a disability, military or veteran status, genetic information, or other protected classes under the law. For additional information please see the University's Notice of Nondiscrimination.
Staff Job seekers in need of a reasonable accommodation to complete the application process should call 773-702-5800 or submit a request via Applicant Inquiry Form.
We seek a diverse pool of applicants who wish to join an academic community that places the highest value on rigorous inquiry and encourages a diversity of perspectives, experiences, groups of individuals, and ideas to inform and stimulate intellectual challenge, engagement, and exchange.
All offers of employment are contingent upon a background check that includes a review of conviction history. A conviction does not automatically preclude University employment. Rather, the University considers conviction information on a case-by-case basis and assesses the nature of the offense, the circumstances surrounding it, the proximity in time of the conviction, and its relevance to the position.
The University of Chicago's Annual Security & Fire Safety Report (Report) provides information about University offices and programs that provide safety support, crime and fire statistics, emergency response and communications plans, and other policies and information. The Report can be accessed online at: http://securityreport.uchicago.edu. Paper copies of the Report are available, upon request, from the University of Chicago Police Department, 850 E. 61st Street, Chicago, IL 60637.