Senior Director of Outreach and Communications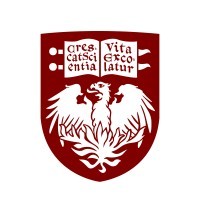 University of Chicago
Marketing & Communications, Sales & Business Development
Chicago, IL, USA
Posted on Friday, September 1, 2023
Department

BFI Administration

About the Department

The Senior Director of Outreach and Communications is a key member of the Becker Friedman Institute for Economics (BFI) leadership team and is responsible for both internal and external communications. In coordination with BFI leadership and with the support of a highly talented staff, the Senior Director leads the institute's efforts to communicate Chicago Economics research insights to key external stakeholders, including media and policymakers. The Senior Director is also responsible for communicating BFI programming, resources, and other news with the University of Chicago academic community, alumni, and University leadership.
The Becker Friedman Institute for Economics (BFI) works with the Chicago Economics community to turn its evidence-based research into real-world impact. The Senior Director leads BFI's comprehensive effort to bridge the divide between academic researchers and decision-makers in the business community and government by translating and packaging the rigorous work of the Chicago Economics community into accessible formats, and proactively sharing those findings with relevant decision-makers and thought leaders around the globe. BFI is a collaborative platform serving the University of Chicago Booth School of Business, the Kenneth C. Griffin Department of Economics, the Harris School of Public Policy, and the Law School. For more information visit
https://bfi.uchicago.edu.

Job Summary

This position manages a team of managers and professional staff responsible for planning, preparing and disseminating information designed to keep the public informed of the University's perspectives, programs, and accomplishments. Develops and plans marketing, press relations, creative editorial and design services, and internal communications.
Responsibilities
Works as part of the BFI leadership team on overall strategy, goals, and vision for the institute.
With the support of relevant BFI staff, works with UChicago scholars to create policy-relevant and accessible summary documents to accompany research (e.g., policy briefs, op-eds, blogs, testimony, speeches, video clips and podcasts, etc.). This involves developing relationships and working closely with University of Chicago economists to understand their research and to identify the most effective and appropriate ways to communicate their research.
Leads strategic outreach to media regarding BFI research and, as appropriate, other UChicago economics research. This includes the development and cultivation of media relationships, particularly among national economic reporters, as well as maintaining and growing BFI's working paper series. Also serve as primary liaison to communications staff throughout UChicago to coordinate BFI's work with other relevant offices.
In coordination with BFI leadership and external advisers, creates and builds opportunities for BFI to routinely engage with US and global economic policymakers and policy-relevant institutions. This will include, but not be limited to, direct policy engagement (e.g. Capitol Hill and Administration visits, round-tables with media outlets, Capitol Hill briefings and/or other public events), NGOs, the private sector, and new opportunities for internships in economic policy for UChicago students.
With the support of communications staff, manages/leverages all BFI communications and communications assets for both internal and external audiences, including BFI websites, social media, newsletters, programming announcements (events, awards, etc.) and more. This includes oversight of the BFI editorial calendar and quality control over all BFI content.
In coordination with BFI's Executive Director and other relevant BFI staff, coordinates and oversees event marketing (e.g. event pages on website, event announcements, call for papers, etc.) for both internal (research conferences) and external (high-profile public events on policy-relevant topics) events.
In coordination with BFI's Executive Director and in partnership with the Expanding Diversity in Economics (EDE) team, ensures that the communications staff delivers marketing and communications content, both internal and external.
Directly leads a team of highly talented professionals, including web/social media, communications, and design staff. Coordinates with or manages multiple external consultants or advisers as needed.
Implements innovative strategies in managing media interface, including publications, planning and organizing media coverage for major events, and responding to requests on sensitive or controversial issues. Proactively engages in 'news of the day' to frame and distribute important announcements and updates.
Oversees the teams responsible for the writing, preparation, and/or delivery of information from or about the unit. Is accountable for setting and achieving the unit's goals and communications strategy in publications, announcements, and speeches.
Maintains the media interface, including writing press releases, planning and organizing media coverage for major events, and may respond to requests on sensitive or controversial issues.
Develops the writing, preparation, and/or delivery of information from or about the unit. Is accountable for maintaining the unit's goals and communications strategy in publications, announcements, and speeches.
Performs other related work as needed.

Minimum Qualifications

Education:
Minimum requirements include a college or university degree in related field.
---
Work Experience:
Minimum requirements include knowledge and skills developed through 7+ years of work experience in a related job discipline.
---
Certifications:
---
Preferred Qualifications
Education:
Bachelor's degree in journalism, public relations, marketing, economics, English or a related field.

Graduate degree.
Experience:
Knowledge and skills developed through 20+ years of work experience in a related job discipline.

10-15 years working in an economic research/policy communications environment in a leadership role.

Significant management experience.

Demonstrated experience working directly with academic researchers.
Technical Skills or Knowledge:
Experience with common web/communications tools and software platforms.

Knowledge of and experience with online tools and social media platforms.
Knowledge of grammar, punctuation, spelling and style.
Knowledge of MS Office Suite.
Preferred Competencies
Demonstrated ability to influence a diverse group of people to meet goals and deadlines, build and manage teams, and work collaboratively with senior leadership.

Demonstrated ability to develop relationships with multiple stakeholders.
Capability to understand complex research and identify the best way to communicate said research to a variety of different audiences.
Comfort and experience working with members of the media.
Handle multiple tasks and assignments simultaneously.
Creativity and think outside-the-box.
Project management skills.
Excellent oral and written communication skills.
Strong interpersonal and leadership skills.
Problem-solving skills.
Work independently with a high degree of initiative.
Work as a member of a team.
Attention to detail with excellent organizational skills.
Set priorities, and meet deadlines.
Application Documents

When applying, the document(s) MUST be uploaded via the My Experience page, in the section titled Application Documents of the application.

Job Family

Communications

Role Impact

People Manager

FLSA Status

Exempt

Pay Frequency

Monthly

Scheduled Weekly Hours

37.5

Benefits Eligible

Yes

Drug Test Required

No

Health Screen Required

No

Motor Vehicle Record Inquiry Required

No

Posting Statement

The University of Chicago is an Affirmative Action/Equal Opportunity/Disabled/Veterans and does not discriminate on the basis of race, color, religion, sex, sexual orientation, gender, gender identity, national or ethnic origin, age, status as an individual with a disability, military or veteran status, genetic information, or other protected classes under the law. For additional information please see the University's Notice of Nondiscrimination.
Staff Job seekers in need of a reasonable accommodation to complete the application process should call 773-702-5800 or submit a request via Applicant Inquiry Form.
We seek a diverse pool of applicants who wish to join an academic community that places the highest value on rigorous inquiry and encourages a diversity of perspectives, experiences, groups of individuals, and ideas to inform and stimulate intellectual challenge, engagement, and exchange.
All offers of employment are contingent upon a background check that includes a review of conviction history. A conviction does not automatically preclude University employment. Rather, the University considers conviction information on a case-by-case basis and assesses the nature of the offense, the circumstances surrounding it, the proximity in time of the conviction, and its relevance to the position.
The University of Chicago's Annual Security & Fire Safety Report (Report) provides information about University offices and programs that provide safety support, crime and fire statistics, emergency response and communications plans, and other policies and information. The Report can be accessed online at: http://securityreport.uchicago.edu. Paper copies of the Report are available, upon request, from the University of Chicago Police Department, 850 E. 61st Street, Chicago, IL 60637.