Clinical Research Coordinator 1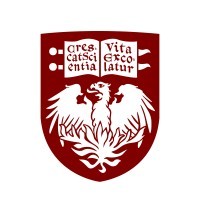 University of Chicago
Chicago, IL, USA
Posted on Saturday, September 2, 2023
Department

BSD MED - Hospital Medicine - Clinical Research Staff - Hospitalist

About the Department

The purpose of the University of Chicago (UChicago) Center for Healthy Aging Behaviors and Longitudinal InvestigationS (CHABLIS) is to promote a sustained research and infrastructure development program that leverages longitudinal data, from both observational and interventional studies, to examine how demographic and economic factors facilitate or suppress individual healthy aging behaviors (HABs) and, in turn, influence outcomes among older adults over the life course. Spanning five divisions and schools and partnering with the National Opinion Research Center (NORC), CHABLIS brings many areas of expertise and multiple methodologies to bear on the demography and economics of aging. CHABLIS aims to: (1) enhance and lead innovation in the demography and economics of aging; and (2) cultivate the next generation of leaders in social science approaches to aging research with attention to demographic methods and approaches.
The Program Development Core focuses on providing research and career development support to early-career faculty and supporting pilot projects that span the demography and economics of aging in both medical and social science realms. Our External Innovative Network Core draws on the infrastructure of the National Social Life, Health and Aging Project (NSHAP), and our local Comprehensive Care Physician (CCP) Program, to create opportunities for exchange and research synergies between these two different forms of data collection and research. The External Research Resources Support and Dissemination Core is a joint effort with the Duke Center for Population Health and Aging (CPHA). Its goal is to identify, design, conduct and assess innovations in data collection and measurement for use in current and future data-focused studies of aging, and share those findings immediately. The emphasis in that Core, and throughout the center, is that longitudinal data collection efforts are central to research on aging, whether they be local (e.g., CCP) or national (e.g., NSHAP); data collection processes must be continually advanced to ensure that these data are relevant and used. Our Administrative and Research Support Core lays out our move, both physically and administratively, to the Center for Health and the Social Sciences (CHeSS). This Core manages all aspects of the enterprise and will conduct expanded evaluation activities.

Job Summary

The Clinical Research Coordinator (CRC) is a key team member working with the lead physician researcher, known as the Principal Investigator (Pl), to support medical research activities. This person performs an important project management role. The CRC role provides individuals with the opportunity to support cutting edge research while working closely with doctors, nurses, and other care providers within a health system and academic medical center. CRCs do not need to be medically trained or have an advanced degree. Project management skills, attention to detail, passion for research and innovation, and the desire to help patients will enable someone to be successful as a CRC. There are progressive levels within the CRC role, creating opportunities for growth and even management-level roles.
While the Principal Investigator is primarily responsible for the overall design, conduct, and management of the study, the CRC I is responsible for supporting ongoing research projects, which include (1) subgroup analysis focused on understanding the impact of Vitamin D supplementation on older adults and (2) recruitment for secondary study comparing the impact of low (400 IU / day) vs moderate (4,000 IU / day) doses of vitamin D in community members.
Responsibilities
Understand variation in baseline vitamin D levels among older adults.

Quantify variation in response of vitamin D levels to varying levels of D supplementation in older adults.

Delineate variation in COVID risk and response to vitamin D treatment in older adults.

Compare asymptomatic seroconversion (COVID antibody negative to COVID antibody positive without presence of symptomatic disease) in older adults versus younger adults.

Support the PI by organizing relevant meetings.

Protect data confidentiality by ensuring security of research data and personal health information and compliance with federal regulations and protocols.

Support analysts in compiling longitudinal survey data so it is ready for analysis and publication in translational research journals.

Assist in the training of other research team members.

Assist in hiring and supervision of other research personnel, such as interns.

Ensure study protocol adherence.

Prepares for or participate in quality assurance audits conducted by study sponsors, federal agencies, or specially designated review groups.

Participates in study-related documentation, such as protocol worksheets, procedural manuals, adverse event reports, institutional review board documents, or progress reports.

Performs other related work as needed.

Minimum Qualifications

Education:
Minimum requirements include vocational training, apprenticeships or the equivalent experience in related field (not typically required to have a four-year degree).
---
Work Experience:
Minimum requirements include knowledge and skills developed through 2-5 years of work experience in a related job discipline.
---
Certifications:
---
Education:

Experience:
Knowledge of medical terminology/environment.
Preferred Competencies
Ability to interact and communicate with clarity, tact, and courtesy with patrons, patients, staff, faculty, students, and others.

Ability to communicate with tact and diplomacy.

Strong organizational skills.

Strong communication skills (verbal and written).

Excellent interpersonal skills.

Strong data management skills and attention to detail.

Knowledge of Microsoft Word, Excel and Adobe Acrobat.

Read and understand complex documents (e.g., clinical trials).

Handle competing demands with diplomacy and enthusiasm.

Absorb large amounts of information quickly.

Adaptability to changing working situations and work assignments.
Application Documents
Resume (required)

Cover Letter (required)

When applying, the document(s) MUST be uploaded via the My Experience page, in the section titled Application Documents of the application.

Job Family

Research

Role Impact

Individual Contributor

FLSA Status

Non-Exempt

Pay Frequency

Biweekly

Scheduled Weekly Hours

37.5

Benefits Eligible

Yes

Drug Test Required

Yes

Health Screen Required

Yes

Motor Vehicle Record Inquiry Required

No

Posting Statement

The University of Chicago is an Affirmative Action/Equal Opportunity/Disabled/Veterans and does not discriminate on the basis of race, color, religion, sex, sexual orientation, gender, gender identity, national or ethnic origin, age, status as an individual with a disability, military or veteran status, genetic information, or other protected classes under the law. For additional information please see the University's Notice of Nondiscrimination.
Staff Job seekers in need of a reasonable accommodation to complete the application process should call 773-702-5800 or submit a request via Applicant Inquiry Form.
We seek a diverse pool of applicants who wish to join an academic community that places the highest value on rigorous inquiry and encourages a diversity of perspectives, experiences, groups of individuals, and ideas to inform and stimulate intellectual challenge, engagement, and exchange.
All offers of employment are contingent upon a background check that includes a review of conviction history. A conviction does not automatically preclude University employment. Rather, the University considers conviction information on a case-by-case basis and assesses the nature of the offense, the circumstances surrounding it, the proximity in time of the conviction, and its relevance to the position.
The University of Chicago's Annual Security & Fire Safety Report (Report) provides information about University offices and programs that provide safety support, crime and fire statistics, emergency response and communications plans, and other policies and information. The Report can be accessed online at: http://securityreport.uchicago.edu. Paper copies of the Report are available, upon request, from the University of Chicago Police Department, 850 E. 61st Street, Chicago, IL 60637.