Senior Pediatric Clinical Research Coordinator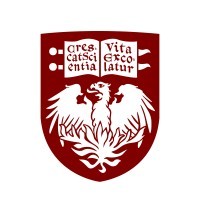 University of Chicago
Chicago, IL, USA
Posted on Friday, September 22, 2023
Department

BSD PED - Clinical Trials Office

About the Department

In the Department of Pediatrics at the University of Chicago, we strive to provide the highest level of complex care for children from diagnosis and treatment to conducting research to find promising new therapies with a focus on teaching. We are committed to advancing the frontiers of knowledge, and the education and training of future clinical pediatricians, subspecialists, educators, clinical investigators and physician-scientists. The Department of Pediatrics is a dynamic, stimulating place to work, and because we are focused on growth and improved excellence, our staff have particularly challenging and rewarding roles.
The Pediatric Clinical Trials Office (Peds CTO) is an existing centralized support office that provides services and high level guidance to individuals (faculty, investigators, research staff, and clinic coordinators from the University and Hospital) involved in human subjects research. The Peds CTO is responsible for establishing standards, operating procedures, policies and practices, implementing educational and training programs, developing communication tools, and managing the administrative functions that impact individuals involved in clinical research.

Job Summary

The Senior Clinical Research Coordinator provides support to the Section of Pediatric Hematology and Oncology with the Department of Pediatrics in the Biological Sciences Division. The Sr CRC will be involved in overseeing a staff of Clinical Research Coordinators who manage multiple research trial types: investigator initiated, multi-centered cooperative group studies, and multi-centered trials designed, implemented and coordinated in the Section, as well as providing expertise with complex clinical trials. The Senior Clinical Research Coordinator is a specialized researcher partnering with the Principal Investigator (PI) and under the direction of a departmental research manager. While the Principal Investigator is primarily responsible for the overall design, conduct, and management of the clinical trial, the Sr CRC supports, facilitates and coordinates independently the daily clinical research activities and plays a critical role in the conduct of the study. By performing these duties with limited supervision and/or guidance, the Sr CRC works with the PI, department, sponsor, and institution to support and provide guidance on the administration of the compliance, financial, personnel and other related aspects of the clinical study.
Responsibilities
Act as a liaison with medical staff, university departments, ancillary departments and/or satellite facilities.

Serve as a resource person or act as a consultant within area of clinical expertise.

Act as a leader within the department/unit through improving clinical research practice and serving as a resource.

Maintain working knowledge of current protocols, and internal SOPs.

Be accountable for high standards of clinical research practice and assist in the development of accountability in others.

Develop and implement procedures, maintain records, track progress, and conduct quality assurance on data collected.

Oversee and participate in the coordination and conduct of complex clinical research studies and ensure compliance with federal and institutional regulations.

Prepare, submit, and assist Investigators with multiple levels of research documentation (i.e. IRB submissions, educational materials, reports, grant renewal reports, and study forms).

Provide Investigators with guidance regarding protocol requirements.

Maintain regulatory documentation.

Assist other research personnel with reports to regulatory agencies, such as the IRB, FDA and Data and Safety Review Committee.

Lead team audits and periodic monitoring of clinical trial data.

Provide direct supervision of other clinical research staff (i.e. hiring/firing, performance evaluations, disciplinary actions, approve time off, etc.), or assist.

Attend continuing education and training opportunities relevant to job duties.

Analyzes, facilitates and participates in the daily activities of multiple moderately complex clinical trials and performs all aspects of clinical data management, including patient data retrieval, referring MD office records, preparing clinical research charts, and participation in program audits.

Prepares program conference lists for multidisciplinary conferences and workshops. Participates in all pharmaceutical site visits. Uses moderate understanding of clinical trials to collect and store patient specimens, radiology scans and reports.

Solves a range of straightforward problems relating to the administration of the compliance, financial and other related aspects of a clinical study.

Performs other related work as needed.

Minimum Qualifications

Education:
Minimum requirements include a college or university degree in related field.
---
Work Experience:
Minimum requirements include knowledge and skills developed through 2-5 years of work experience in a related job discipline.
---
Certifications:
---
5 years of clinical research experience coordinating multiple and variety of studies (e.g., investigator initiated; industry sponsored; multi-site trials).

Experience overseeing staff.
Licenses and Certifications:
Research certification (e.g., SoCRA, ACRP, Graham School Clinical Trials Management & Regulatory Compliance).
Ability to train junior CRCs.

Ability to participate in protocol review and clinical trials evaluations.

Excellent interpersonal skills.

Strong data management skills and attention to detail.

Ability to handle competing demands with diplomacy and enthusiasm.

Ability to work collaboratively with faculty and divisional clinical research infrastructure.

Excellent time management and ability to prioritize work assignments.

Ability to read and understand clinical trials protocols.

Familiarity with medical terminology/environment.

Working knowledge of Good Clinical Practices (GCP).

Extensive knowledge of Microsoft Word, Excel and Adobe Acrobat.

Ability to communicate in writing.

Ability to communicate orally.

Ability to comprehend technical documents.

Understanding of the federal research regulations and the ability to identify the federal research organizations' role in regulating human research participation.

Ability to develop and manage interpersonal relationships.

Ability to exercise absolute discretion regarding confidential matters.

Ability to follow written and/or verbal instructions.

Ability to give directions.

Ability to handle sensitive matters with tact and discretion.

Ability to handle stressful situations.

Ability to learn and develop skills.

Ability to maintain a high level of alertness.

Ability to pay attention to detail.

Ability to perform multiple tasks simultaneously.

Ability to prioritize work and meet deadlines.

Ability to react effectively, quickly, calmly, and rationally during conflicts and emergencies.

Ability to train or teach others.

Ability to work effectively and collegially with little supervision or as member of a team.

Ability to work independently.
Resume (required)

Cover Letter (required)

When applying, the document(s) MUST be uploaded via the My Experience page, in the section titled Application Documents of the application.

Job Family

Research

Role Impact

Individual Contributor

FLSA Status

Exempt

Pay Frequency

Monthly

Scheduled Weekly Hours

40

Benefits Eligible

Yes

Drug Test Required

Yes

Health Screen Required

Yes

Motor Vehicle Record Inquiry Required

No

Posting Statement

The University of Chicago is an Affirmative Action/Equal Opportunity/Disabled/Veterans and does not discriminate on the basis of race, color, religion, sex, sexual orientation, gender, gender identity, national or ethnic origin, age, status as an individual with a disability, military or veteran status, genetic information, or other protected classes under the law. For additional information please see the University's Notice of Nondiscrimination.
Staff Job seekers in need of a reasonable accommodation to complete the application process should call 773-702-5800 or submit a request via Applicant Inquiry Form.
We seek a diverse pool of applicants who wish to join an academic community that places the highest value on rigorous inquiry and encourages a diversity of perspectives, experiences, groups of individuals, and ideas to inform and stimulate intellectual challenge, engagement, and exchange.
All offers of employment are contingent upon a background check that includes a review of conviction history. A conviction does not automatically preclude University employment. Rather, the University considers conviction information on a case-by-case basis and assesses the nature of the offense, the circumstances surrounding it, the proximity in time of the conviction, and its relevance to the position.
The University of Chicago's Annual Security & Fire Safety Report (Report) provides information about University offices and programs that provide safety support, crime and fire statistics, emergency response and communications plans, and other policies and information. The Report can be accessed online at: http://securityreport.uchicago.edu. Paper copies of the Report are available, upon request, from the University of Chicago Police Department, 850 E. 61st Street, Chicago, IL 60637.