Director of Admissions, MPCS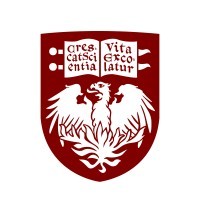 University of Chicago
Chicago, IL, USA
Posted on Friday, September 22, 2023
Department

PSD Masters Program in Computer Science Staff

About the Department

The Masters Program in Computer Science (http://csmasters.uchicago.edu/) is a professionally-oriented MS in Computer Science degree program in the Department of Computer Science. Reporting to the Executive Director of the MPCS, the Director of Admissions is the leader of the MPCS admissions and recruiting team, responsible for the strategy, operations, and support of the admissions process for all MPCS programs including the MS in Computer Science, Pre-Doctoral MS in Computer Science and Joint MBA/MPCS programs in support of the enrollment goals for the MPCS.

Job Summary

In this role, the Director of Admissions will lead the admissions and recruiting effort through the entire prospective student lifecycle from recruiting, marketing and communications to application submission, application review, decision notification and onboarding, with specific emphasis on admissions activities, application review, and enrollment management technology and data. The Director of Admissions will supervise members of the MPCS admissions team.
The Director of Admissions manages a team of professional staff responsible for developing and implementing strategies, policies, and procedures for admissions and recruitment in the MPCS. The Director of Admissions is accountable for the performance and results of the MPCS admissions team. The Director of Admissions works with goals and targets set by MPCS leadership to adapt program plans and priorities to achieve these goals. The Director of Admissions receives guidance and oversight from the MPCS Executive Director.
Responsibilities
Direct the MPCS admission process including determining admissions targets and deadlines for all MPCS programs of study including 9-Course, 12-Course, Pre-Doctoral and Joint MBA/MPCS for both full-time and part-time programs, design and update application, lead information sessions and webinars, counsel prospective applicants, evaluate applications, manage offer process, implement yield events, and track application data and provide reports as needed.
Develop operational plans to achieve admissions goals.
Lead the MPCS application review committee, review and evaluate applications based on defined criteria and provide feedback on candidates to the review committee.
Become familiar with feeder schools both domestically and internationally to determine key identifiers for successful MPCS applicants.
Coordinate the inflow of applications and ensure all required application documentation has been submitted within established deadlines.
Answer prospective student questions via email, in person and on the phone; meet with prospective students as needed.
Plan and conduct MPCS webinars, information sessions, and other recruitment activities.
Attend recruiting conferences and events as requested, conduct presentations and online webinars as needed.
Explore new avenues for recruiting MPCS students, organize and develop programming for recruiting events.
Slate leader for the MPCS team responsible for full use of the enrollment management system; take initiative to update functionality and manage continuous improvement to the process.
Resolve prospective student inquiries throughout the application submission cycle, troubleshooting application system and submission issues.
Lead the annual application update including revising the application as needed.
As the MPCS liaison with the Slate team, manage the relationship between MPCS and the Slate technology team and divisional Slate representatives.
Responsible for the overall data integrity for the MPCS.
Keep admissions reports on key metrics continuously updated.
Provide in-depth reporting to MPCS and department leadership as needed.
Analyze admissions and enrollment data to assist in determining program targets and goals.
Conduct new student surveys and analyze and share data with the recruiting and marketing team.
Develop and conduct other surveys as needed, sharing data with MPCS leadership.
Direct the MPCS marketing efforts including responsibility for the program's web site and social media presence.
Determine marketing strategies, budgeting, and media planning. Work within budget to achieve marketing goals.
Design and source content for the monthly newsletter and alumni profiles, program collateral including career outcomes report, and promoted products.
Designs plans to increase brand awareness and alumni engagement as it relates to the College's admissions in the relevant region. Develops relationships with high schools and school counselors in the area. Plans and attends yield events, information sessions, and college fairs.
Expands outreach messaging via alumni clubs and special events and/or reunions. Maintains updated alumni contact records and cultivates new contacts in appropriate industries. Manages portfolio of prospective students that require special handling.
Performs other related work as needed.

Minimum Qualifications

Education:
Minimum requirements include a college or university degree in related field.
---
Work Experience:
Minimum requirements include knowledge and skills developed through 5-7 years of work experience in a related job discipline.
---
Certifications:
---
Preferred Qualifications
Education:
Bachelor's degree.
Master's degree.
Experience:
Experience in higher education, specifically in an admission, recruiting, or student affairs role.
Supervisory or team leadership experience.
Experience using an admissions management system, (i.e., Slate), including communications and reporting tools.
Experience evaluating applications.
Experience using U of C systems, including GEMS, AIS.
Experience with survey systems such as Google Forms, Survey Monkey, etc.
Technical Knowledge Skills:
Knowledge of MS Office (Word, Excel, and PowerPoint) required. Specific experience with Excel creating workbooks using formulas and macros to be used for analyzing.
Knowledge of social media platforms for marketing and communications.
Knowledge of the technology field.
Preferred Competencies
Proven background in program planning and deployment.
Ability to set and meet deadlines and targets.
Strong attention to detail and analytical skills.
Strong customer service orientation.
Work independently and as part of a team.
Work remotely without supervision.
Travel occasionally to recruiting events.
Work occasional evenings or weekends, as needed.
Ability to work on multiple projects simultaneously, set priorities, and meet deadlines.
Ability to develop and maintain collaborative relationships with diverse constituencies.
Maintain confidentiality.
Handle high-pressure environments, along with the ability to work with frequent interruptions.
Ability to learn and adapt to changes in technology, software applications, work processes and procedures.
Ability to interact and communicate with clarity, tact and courtesy with prospective students, staff, faculty, students, and others.
Application Documents
Resume (Required)
Cover letter (Preferred)
References (Preferred)

When applying, the document(s) MUST be uploaded via the My Experience page, in the section titled Application Documents of the application.

Job Family

Student Affairs & Services

Role Impact

Individual Contributor

FLSA Status

Exempt

Pay Frequency

Monthly

Scheduled Weekly Hours

37.5

Benefits Eligible

Yes

Drug Test Required

No

Health Screen Required

No

Motor Vehicle Record Inquiry Required

No

Posting Statement

The University of Chicago is an Affirmative Action/Equal Opportunity/Disabled/Veterans and does not discriminate on the basis of race, color, religion, sex, sexual orientation, gender, gender identity, national or ethnic origin, age, status as an individual with a disability, military or veteran status, genetic information, or other protected classes under the law. For additional information please see the University's Notice of Nondiscrimination.
Staff Job seekers in need of a reasonable accommodation to complete the application process should call 773-702-5800 or submit a request via Applicant Inquiry Form.
We seek a diverse pool of applicants who wish to join an academic community that places the highest value on rigorous inquiry and encourages a diversity of perspectives, experiences, groups of individuals, and ideas to inform and stimulate intellectual challenge, engagement, and exchange.
All offers of employment are contingent upon a background check that includes a review of conviction history. A conviction does not automatically preclude University employment. Rather, the University considers conviction information on a case-by-case basis and assesses the nature of the offense, the circumstances surrounding it, the proximity in time of the conviction, and its relevance to the position.
The University of Chicago's Annual Security & Fire Safety Report (Report) provides information about University offices and programs that provide safety support, crime and fire statistics, emergency response and communications plans, and other policies and information. The Report can be accessed online at: http://securityreport.uchicago.edu. Paper copies of the Report are available, upon request, from the University of Chicago Police Department, 850 E. 61st Street, Chicago, IL 60637.