Senior Epidemiologist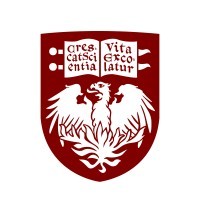 University of Chicago
Chicago, IL, USA
Posted on Friday, September 22, 2023
Department

BSD OBG - Lindau Lab

About the Department

The Lindau Laboratory at The University of Chicago is an interdisciplinary, team-based laboratory performing human-level observational, interventional, and health services research in the domains of social and sexual function We are interested in the ways that social and sexual function and conditions affect health and, conversely the ways that health and healthcare can positively or negative impact social and sexual functioning. The lab, funded predominantly by NIH (NIA, NIMHD, NIDDK, NHLBI, NCI) and PCORI employs about 20 full and part-time researchers and staff across disciplines including medicine, ob/gyn, epidemiology, gerontology, anthropology, public health, and data science. The lab conducts community-engaged research and routinely collaborates across disciplines, departments and with investigators at other institutions including experts in the fields of computer science, geriatrics, oncology, public health, social services administration, psychology, neuroscience, materials science, engineering, and other medical and social science fields. Our research and programmatic activities include Bionic Breast, WomanLab, Feed1st and CommunityRx. The Lab has spun out two companies: Now Pow, LLC (acquired by Unite USA, Inc. in 2021) and MAPS Corps, 501c3 (transferred to another 501c3 in 2023), both based in Hyde Park, Chicago, IL.
This at-will position is wholly or partially funded by contractual grant funding which is renewed under provisions set by the grantor of the contract. Employment will be contingent upon the continued receipt of these grant funds and satisfactory job performance.

Job Summary

The job uses evidence-based practices, expert-level skills and continuous learning in data collection methods, data management, advanced inferential statistics, statistical modeling and other data analysis, data visualization and statistical programming to achieve scientific research and training aims of randomized clinical trials and other human studies conducted by the Lindau Lab.
Responsibilities
Applies high-level social science (including survey data), epidemiology, health services, clinical trials research and writing skills in combination with data analysis skills to ensure timely and effective dissemination of study findings.

Performs significant leadership and creative role in the design, development and execution of clinical trials and other quantitative studies using observational, quasi-experimental, experimental and simulation designs as appropriate.

Manages and develop a team of masters-trained and more junior analysts (biostatistics, informatics, public health, MD-trained analysts) and trainees, including providing support, mentorship, and duplicating analyses.

Leads the writing of the study design and analytic components of proposals, manuscripts, and other dissemination materials. Prepare tables and figures for manuscripts, abstracts, and other scientific publications, contributing as author or co-author.

Oversees development, management, and integrity of all research databases, including maintaining and documenting source code for reproducibility of research.

Oversees and conduct preparation of datasets for analysis Identify appropriate statistical methods to address research hypotheses and conduct statistical analyses accordingly. Provide statistical analysis and data management for multiple NIH and other funded projects, including randomized controlled trials, longitudinal intervention studies, network studies of information- based and clinical interventions.

Participates in regular meetings to discuss proposed analyses, share code and analytic approaches, and discuss data and/or methodological challenges as they arise.

Has a deep understanding of methods to analyze complex data sets for the purpose of extracting and purposefully using applicable information. May develop and maintain infrastructure that connects data sets.

Guides staff or faculty members in defining the project and applies principals of data science in manipulation, statistical applications, programming, analysis and modeling.

Calibrates data between large and complex research and administrative datasets. Guides and may set the operational protocols for collecting and analyzing information from the University's various internal data systems as well as from external sources.

Designs and evaluates statistical models and reproducible data processing pipelines using expertise of best practices in machine learning and statistical inference. Provides expertise for high level or complex data-related requests and engages other IT resources as needed. Partners with other campus teams to assist faculty with data science related needs.

Performs other related work as needed.

Minimum Qualifications

Education:
Minimum requirements include a college or university degree in related field.
---
Work Experience:
Minimum requirements include knowledge and skills developed through 5-7 years of work experience in a related job discipline.
---
Certifications:
---
Preferred Qualifications
Education:
PhD in Epidemiology and/or related quantitative field such as Biostatistics, Health Economics, Medical Sociology, Health Psychology or Demography.
Experience:
5 or more years research experience in Biostatistics, Health Economics, Medical Sociology, Health Psychology or Demography or a related field.

Survey research experience, including longitudinal survey design, measure development and analysis.

Experience includes PhD training.
Preferred Competencies
Demonstrated success in development and writing of federal (especially NIH) and other funding proposals.

Demonstrated skills using analytic software including R, STATA or the equivalent, geospatial analytics such as ArcGIS or equivalent.

Social network, systems science, machine learning, predictive analytics experience a plus.

Proficiency with Microsoft applications, including but not limited to Outlook, Excel, Access, and Word.

Advanced, applied (real word experience not classroom) statistical skills – multivariable analysis, longitudinal analysis, mixed effects modeling, survival analysis, dyadic analysis, and randomized trial design and analysis.

Publications (listed as first author or lead analyst) in scientific publications in the peer review literature.

Ability to adhere to protocols for maintaining confidentiality of protected health information, and work with sensitive information.

Meticulous attention to detail and excellent organizational skills.

Ability to work on multiple projects simultaneously, set priorities, and meet deadlines. Excellent interpersonal skills and the ability to work both independently and as part of a team.

Demonstrated written and verbal communication skills, including ability to communicate results from complex statistical analyses to a lay audience.

Flexibility, creativity, and problem-solving skills.

Ability to collaborate with colleagues from diverse academic and professional backgrounds.

Demonstrated effective leadership skills and ability to be trained to manage new analysts or students.
Working Conditions
Ability to use a computer for extended periods.
Application Documents
Resume (required)

Cover Letter (preferred)

When applying, the document(s) MUST be uploaded via the My Experience page, in the section titled Application Documents of the application.

Job Family

Research

Role Impact

Individual Contributor

FLSA Status

Exempt

Pay Frequency

Monthly

Scheduled Weekly Hours

40

Benefits Eligible

Yes

Drug Test Required

No

Health Screen Required

No

Motor Vehicle Record Inquiry Required

No

Posting Statement

The University of Chicago is an Affirmative Action/Equal Opportunity/Disabled/Veterans and does not discriminate on the basis of race, color, religion, sex, sexual orientation, gender, gender identity, national or ethnic origin, age, status as an individual with a disability, military or veteran status, genetic information, or other protected classes under the law. For additional information please see the University's Notice of Nondiscrimination.
Staff Job seekers in need of a reasonable accommodation to complete the application process should call 773-702-5800 or submit a request via Applicant Inquiry Form.
We seek a diverse pool of applicants who wish to join an academic community that places the highest value on rigorous inquiry and encourages a diversity of perspectives, experiences, groups of individuals, and ideas to inform and stimulate intellectual challenge, engagement, and exchange.
All offers of employment are contingent upon a background check that includes a review of conviction history. A conviction does not automatically preclude University employment. Rather, the University considers conviction information on a case-by-case basis and assesses the nature of the offense, the circumstances surrounding it, the proximity in time of the conviction, and its relevance to the position.
The University of Chicago's Annual Security & Fire Safety Report (Report) provides information about University offices and programs that provide safety support, crime and fire statistics, emergency response and communications plans, and other policies and information. The Report can be accessed online at: http://securityreport.uchicago.edu. Paper copies of the Report are available, upon request, from the University of Chicago Police Department, 850 E. 61st Street, Chicago, IL 60637.