Instructional Assistant, Pozen Family Center for Human Rights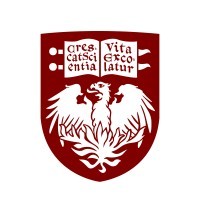 University of Chicago
Chicago, IL, USA
Posted on Friday, September 22, 2023
Department

College Pozen Family Center for Human Rights

About the Department

The Human Rights Program at the University of Chicago was founded in 1998 and renamed the Pozen Family Center for Human Rights (Pozen Center) in July 2014. The Pozen Center supports innovative interdisciplinary teaching and research initiatives that critically explore the theory and practice of global human rights.

Job Summary

The University of Chicago's Pozen Family Center for Human Rights is seeking an Instructional Assistant to support the Human Rights Major program. The Instructional Assistant's role comprises a set of responsibilities designed to address the majors' curricular needs and may differ each quarter. This position entails assisting the instructor of record in delivering various human rights courses, coordinating discussion sections, and supporting students' academic development. The Instructional Assistant will actively contribute to the teaching process, engage in grading and feedback, and assist in planning relevant events. This role offers an opportunity to immerse oneself in the dynamic field of human rights education and foster meaningful connections within the University community.
This position provides instructional support to teachers in one or more subjects while expanding individual knowledge and acquiring higher-level knowledge and skills. Assists the teachers by providing individual instruction, counseling, and other academic services with a moderate level of guidance and direction. Assesses and documents student progress. Prepares lesson plans, course outlines and assignments.
The ideal candidate possesses a strong academic background and a genuine passion for human rights. They should have a solid understanding of the interdisciplinary nature of human rights, with knowledge spanning areas such as law, social sciences, and the humanities, and be able to engage critically with complex human rights issues.
The annual work period is 9.5 months, from September 1 through June 15, and the salary is paid over 12 months, from September through August.
Responsibilities
Assists the instructor of record in delivering various human rights courses, including international human rights law and practice, health and human rights, and human rights: philosophical foundations.
Provides instructional support for nine courses spread across three quarters.
Holds regular office hours to provide academic guidance and support to students.
Reviews and provides feedback on papers, exams, and other assignments, and makes recommendations for grades on individual assignments.
Contributes to the development of teaching resources and student materials.
Coordinates discussion sections, sets up equipment, manages reserve readings, and handles other logistical aspects.
Maintains regular communication and meets with the instructor of record to discuss course progress and coordination.
Attends all assigned course sessions and completes assigned readings.
Whenever possible, handles multiple sections of a single course to ensure consistency in instruction.
Assists in the planning and execution of events related to the Human Rights Major.
Meets with students to discuss academic matters and provides guidance on programs and opportunities within the Human Rights Major.
Attends relevant on-campus training sessions focused on pedagogy and academic technology.
Attends larger meetings and facilitates weekly discussion sections as supplementary sessions to the scheduled course.
Attends Pozen Family Center staff and board meetings to actively participate in the Center's activities.
Serves on committees related to the Human Rights Major as assigned.
Assists teachers with all aspects of the academic program. Instructs and provides counseling to students as well as giving them feedback.
Work with small groups of students to help them improve in the subject area and hold office hours to speak individually with students.
Performs other related work as needed.

Minimum Qualifications

Education:
Minimum requirements include a college or university degree in related field.
---
Work Experience:
Minimum requirements include knowledge and skills developed through 2-5 years of work experience in a related job discipline.
---
Certifications:
---
Preferred Qualifications
Education:
Master's degree or higher in a relevant social sciences or humanities field.
Experience:
Background as a teaching assistant or instructor in relevant undergraduate courses.
Conducting research in related fields.
Preferred Competencies
Strong verbal and written communication skills including excellent editing/proofreading ability in English.
Foster an inclusive environment for all students.
Handle multiple concurrent projects in a competent and professional manner while also managing details and meeting deadlines.
Work effectively with supervision and as a part of a team, individually, or in concert with other offices and campus partners.
Work autonomously, taking initiative and without detailed instructions.
Maintain confidentiality/discretion at all times.
Handle stressful situations.
Critical thinking skills.
Problem solving skills.
Decision making skills.
Reasoning skills.
Attention to detail.
Working Conditions
9.5-month position paid over 12 months.
Some availability during evenings and weekends.
Application Documents
Resume/CV (required)
Cover Letter to include interest in position (required)
References Contact Information (3)(required)

When applying, the document(s) MUST be uploaded via the My Experience page, in the section titled Application Documents of the application.

Job Family

Academic Affairs

Role Impact

Individual Contributor

FLSA Status

Exempt

Pay Frequency

Monthly

Scheduled Weekly Hours

40

Benefits Eligible

Yes

Drug Test Required

No

Health Screen Required

No

Motor Vehicle Record Inquiry Required

No

Posting Statement

The University of Chicago is an Affirmative Action/Equal Opportunity/Disabled/Veterans and does not discriminate on the basis of race, color, religion, sex, sexual orientation, gender, gender identity, national or ethnic origin, age, status as an individual with a disability, military or veteran status, genetic information, or other protected classes under the law. For additional information please see the University's Notice of Nondiscrimination.
Staff Job seekers in need of a reasonable accommodation to complete the application process should call 773-702-5800 or submit a request via Applicant Inquiry Form.
We seek a diverse pool of applicants who wish to join an academic community that places the highest value on rigorous inquiry and encourages a diversity of perspectives, experiences, groups of individuals, and ideas to inform and stimulate intellectual challenge, engagement, and exchange.
All offers of employment are contingent upon a background check that includes a review of conviction history. A conviction does not automatically preclude University employment. Rather, the University considers conviction information on a case-by-case basis and assesses the nature of the offense, the circumstances surrounding it, the proximity in time of the conviction, and its relevance to the position.
The University of Chicago's Annual Security & Fire Safety Report (Report) provides information about University offices and programs that provide safety support, crime and fire statistics, emergency response and communications plans, and other policies and information. The Report can be accessed online at: http://securityreport.uchicago.edu. Paper copies of the Report are available, upon request, from the University of Chicago Police Department, 850 E. 61st Street, Chicago, IL 60637.