Senior Associate Editor, Alumni Magazine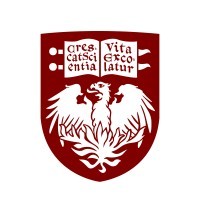 University of Chicago
Chicago, IL, USA
Posted on Friday, September 22, 2023
Department

ARD Alumni Magazine

About the Department

Alumni Relations and Development (ARD) engages alumni (~190k), current students, parents and friends of the University through intellectual, professional and social activities on campus, around the world and online. ARD raises $600 Million annually to support faculty and researchers, practitioners and patients, and students and programs across the University. Our work supports priorities in every division, school, department, and institute.
ARD Communications works with partners across ARD and the University to create fundraising and engagement materials for University of Chicago alumni, parents and friends. Within ARD Communications, the Publications team produces several print periodicals, e-newsletters, and other written communications including the flagship University of Chicago Magazine, now in its 113th consecutive volume.
This position has a hybrid work schedule which includes weekly in office presence located in Hyde Park at 5235 South Harper Court.

Job Summary

This position provides professional support and solves straightforward problems in large scale editorial and/or publishing projects. With guidance from others, collaborates with authors to coordinate manuscript elements supplied by many departments, using existing procedures to solve problems that may arise. The Senior Associate Editor is second in command and partners with the editor to plan, strategize, and execute four issues per year of the alumni magazine and writes several stories per issue, as well as assigning and acting as lead editor on other stories.
Responsibilities
Working closely with the editor, helps establish and maintain the voice of the Magazine and represents the magazine to University leadership and colleagues.
Acts as deputy to the editor of the Magazine, a duty that includes guest editing one issue of the Magazine per year. For these issues, plans the content; assigns and leads the editing of the features; edits Letters, On the Agenda, Alumni Essay, and other components; writes the Editor's Notes; delegates other responsibilities; and makes key decisions. For other issues, when the editor is not available, acts as the editorial decision maker in consultation with the Communications AVP.
Writes one to two features per Magazine issue, shorter print stories, and online-first stories that compel ARD's audiences to engage with the University and act on its behalf. Develops original ideas for Magazine features, researches and presents the ideas to the editorial staff, interviews several individuals for each feature (which may involve national or international travel), reads extensive background material, keeps and organizes thorough research notes for the fact-checker, and edits stories during several rounds of rigorous input. Writes sidebars and online extras, and suggests ways to promote and extend stories' reach. Reviews all sections of the Magazine, contributing structural and line editing.
Shares responsibility for producing the UChicago Journal section of the Magazine, including stories on faculty research and University news; profiles of faculty, students, and alumni; and brief listings of news, honors, and accomplishments. In collaboration with the associate editor, leads the selection of stories in this section; writes or assigns the stories; researches art options; writes captions, headlines, and subheads; and collaborates with the graphic designer in creating the layout. Conducts interviews with students, faculty, administration, alumni, and others within and outside the University community; coordinates coverage with the University's News Office; extensively researches a wide range of academic and nonacademic subject matter.
Keeps up with stories and trends in academia through regular reading of newspapers, professional publications and scholarly journals, academic reviews, and other alumni publications. Keeps familiar with current issues at the University by reading student and department publications. Coordinates with multiple groups to keep abreast of campus activities. Works with the outside printer.
Seeks opportunities for professional development that will enhance job performance including attending webinars, seminars, building networks within the University and with colleagues at peer institutions.
Works with minimal guidance to edit complex manuscripts and other forms of copy for grammar, punctuation, spelling, style, form, sentence structure, clarity, consistency, and accuracy. Creates online and/or print versions of publications. Performs quality control checking at all stages of production for all written material in an editorial group.
Designs and maintains editing schedules and manages the proofreading, review, and correction of page proofs and additional proof stages.
Works directly with writers, editors, and others involved in projects. Ensures the quality of editorial work of others and advises them on the prioritization of assignments. Guides the staff in setting procedures and editing styles and in resolving any other issues that may arise.
Performs other related work as needed.

Minimum Qualifications

Education:
Minimum requirements include a college or university degree in related field.
---
Work Experience:
Minimum requirements include knowledge and skills developed through 5-7 years of work experience in a related job discipline.
---
Certifications:
---
Preferred Qualifications
Education:
Bachelor's degree.
Advanced degree.
Experience:
Seven years of experience writing and editing professionally.
Technical Skills or Knowledge:
Demonstrated skill and knowledge of, or ability to learn quickly, the internal workings of the University as well as the technology tools available to the Office of Alumni Relations and Development including Phoenix, the University's donor relationship management system, and the Microsoft Windows environment.
Preferred Competencies
Outstanding interpersonal and communications skills characterized by the ability to listen, speak, and write effectively.
Manage confidential information with discretion and tact.
Act with integrity, professionalism, and confidentiality.
Work collegially and collaboratively in a team setting.
Prioritize multiple projects and independently follow through with detail.
Self-motivation and the ability to take initiative.
Mentor less experienced colleagues.
Communicate complex ideas to an educated general audience in clear and engaging prose.
Working Conditions
This position has a hybrid work schedule which includes weekly in office presence.
Standard office environment.
Travel to campus and/or non-campus locations for University business.
Work evenings and weekends as needed.

This position is located in Hyde Park at 5235 South Harper Court.
Application Documents
Resume/CV (required)
Cover Letter, addressed to Hiring Committee (preferred)

When applying, the document(s) MUST be uploaded via the My Experience page, in the section titled Application Documents of the application.

Job Family

Communications

Role Impact

Individual Contributor

FLSA Status

Exempt

Pay Frequency

Monthly

Scheduled Weekly Hours

37.5

Benefits Eligible

Yes

Drug Test Required

No

Health Screen Required

No

Motor Vehicle Record Inquiry Required

No

Posting Statement

The University of Chicago is an Affirmative Action/Equal Opportunity/Disabled/Veterans and does not discriminate on the basis of race, color, religion, sex, sexual orientation, gender, gender identity, national or ethnic origin, age, status as an individual with a disability, military or veteran status, genetic information, or other protected classes under the law. For additional information please see the University's Notice of Nondiscrimination.
Staff Job seekers in need of a reasonable accommodation to complete the application process should call 773-702-5800 or submit a request via Applicant Inquiry Form.
We seek a diverse pool of applicants who wish to join an academic community that places the highest value on rigorous inquiry and encourages a diversity of perspectives, experiences, groups of individuals, and ideas to inform and stimulate intellectual challenge, engagement, and exchange.
All offers of employment are contingent upon a background check that includes a review of conviction history. A conviction does not automatically preclude University employment. Rather, the University considers conviction information on a case-by-case basis and assesses the nature of the offense, the circumstances surrounding it, the proximity in time of the conviction, and its relevance to the position.
The University of Chicago's Annual Security & Fire Safety Report (Report) provides information about University offices and programs that provide safety support, crime and fire statistics, emergency response and communications plans, and other policies and information. The Report can be accessed online at: http://securityreport.uchicago.edu. Paper copies of the Report are available, upon request, from the University of Chicago Police Department, 850 E. 61st Street, Chicago, IL 60637.