Accounts Receivable Analyst, Provider Enrollment and Registration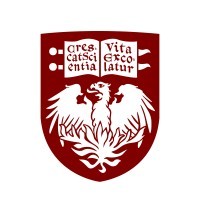 University of Chicago
IT, Accounting & Finance
Chicago, IL, USA
Posted on Friday, September 22, 2023
Department​

BSD UCP - Revenue Cycle - Provider Enrollment
About the Department
​
The University of Chicago is a private, non-denominational institution encompassing the undergraduate College, six professional schools (Business, Law, Divinity, Public Policy, Medicine and Social Service Administration), four graduate divisions (Biological Sciences, Humanities, Physical Sciences, and Social Sciences) and the University of Chicago Medical Center. The broader University enterprise includes Argonne National Laboratory, Fermilab, and Yerkes Observatory.
The Biological Sciences Division (BSD) and the University of Chicago Medical Center (UCMC) are managed by a single Dean/Executive Vice President and comprises the largest unit of the University, accounting for 60% of its annual budget. All physician, hospital, and clinic services are managed through the Medical Center, which is a $1.3 billion enterprise. The BSD includes the Pritzker School of Medicine, approximately 20 academic units, degree granting committees, and research centers and institutes. The BSD is located on the University's main campus in Hyde Park, ten minutes south of downtown Chicago. BSD's patient care operations are conducted primarily at the University of Chicago Hospital and clinics, which share the same campus.
The University of Chicago Practice Plan (UCPP) is the central organization that supports the clinical activity of nearly 750 clinically active faculty practicing at the University of Chicago. These clinically active faculty collectively form the University of Chicago Physicians Group (UCPG) which is located in Burr Ridge, IL. The University of Chicago Physicians' Group (UCPG) is a component of the physician practice plan for the University of Chicago.
The UCPG department provides billing services for medical services provided by University physicians and manages the charge capture, accounts receivable and reporting processes for the Biological Sciences Division (BSD) departments. In addition, we perform Provider Enrollment for all billing providers within the UChicago Provider network. Each physician is a faculty member and is based in a specified department in the BSD.



Job Information

​

Job Summary:
This position performs both Provider Enrollment and Patient Registration functions.
For Provider Enrollment, the position is responsible for assisting the revenue cycle team by performing Provider enrollment activities. The position works with University and UCM departments, payers other external entities to obtain the necessary information needed to complete enrollment thereby enabling billing for provider services. Also performs billing workflows (e.g. work edits related to provider enrollment, resolve Payer system edits related to provider enrollment, etc.) and review/resolve complex provider enrollment issues.
For Patient Registration, the position is responsible for performing patient registration or updates to patient registration in order to assure that patient demographic and insurance coverage information is accurate to facilitate billing to patient, insurance coverage and/or other third party entities. References third party insurance information to validate and update insurance coverage. Resolves system edits related to registration/insurance coverage to facilitate billing.
Assumes responsibility as a proactive resource and subject matter expert for both provider enrollment and registration activities.
Responsibilities:
Obtains required information from Providers and their departments in order to complete provider enrollment applications.

Submits applications for designated payers including IL Medicare, IL Public Aid, IN Public Aid, and Railroad Medicare. Tracks status of enrollment applications and performs follow-up activities as indicated to ensure enrollment is completed in a timely manner.

Performs re-certification/re-validation of enrollment per schedule mandated by payers.

Troubleshoots and resolves enrollment issues related to claims for provider services and contacts payers, UCMC Departments or UCPG A/R Team to resolve. Re-submits claims to payers once enrollment issues are resolved.

Participate in annual and on-going mandatory compliance training and maintain knowledge of regular updates on billing compliance regulations. Keep informed of changes in policy by reviewing regular Medicare, Medicaid and other payer bulletins and/or other relevant resources. Be knowledgeable of and continually be in compliance with all federal and state health care laws, regulations, and rules (including Medicare and Medicaid billing requirements that are applicable to the employee's job duties).

Completes patient registration or updates to patient registration using Epic system. Uses third party system data to validate insurance coverage and to accurately assign insurance coverage for the patient in the Epic system. Accurately determines the correct plan code to select for assignment of insurance coverage.

Works system edits related to patient demographic and insurance coverage so that claims or statements are accurately sent to insurance companies/other third party payers or patients.

Troubleshoots complex issues related to registration/insurance coverage and accurately resolves the problem so that claims can be properly adjudicated and paid (goal is payment on first submission).

Identifies issues, along with underlying root cause analysis, and assists with solutions that provide resolution or enhances business workflows.
Competencies:
Demonstrated ability to interact and communicate with clarity, tact, and courtesy with patrons, patients, staff faculty, students, and others.

Demonstrated ability to participate as a member of the Team in identifying priorities for the work unit and participate as a member of a work group or team.

Demonstrated ability to work with supervision to identify and describe work task priorities.

Demonstrated ability to communicate effectively in English, both orally and in writing.

Demonstrated ability to recognize and resolve or refer problems and conflicts. Must be able to remain calm and professional when dealing with an upset provider or other customer.

Demonstrated ability to negotiate and manage interpersonal communication effectively.

Confidentiality/discretion must be maintained at all times as will be handling confidential and sensitive information.

Ability to handle multiple concurrent tasks in a competent and professional manner in a fast paced atmosphere.

Ability to work with minimal supervision required.

Ability to report to work on time, per schedule and to maintain professional dress/appearance.

Ability to work for long periods of time in a sitting position, or at a keyboard.

Ability to bend/kneel to access files in filing cabinets or storage boxes.

Ability to drive or commute to various sites for occasional meeting.

Ability to work flexible hours on occasion.



Additional Requirements

​​

Education, Experience, or Certifications:
Education:
High School degree or equivalent required.

College degree (2 yr or 4yr) preferred.

Post high school certification/training related to Revenue Cycle preferred.
Experience:
Minimum three years previous experience with physician revenue cycle and payers or provider enrollment is required.

Previous experience with patient registration and insurance coverages is preferred.

Previous experience using physician billing/revenue cycle software and electronic medical records systems required; prior experience with Provider Enrollment software is preferred.

Previous experience and working knowledge regarding third party payer rules, procedures and policies in physician billing is strongly preferred.
Licenses and Certifications:
Medical terminology or other revenue cycle certification preferred.
Technical Knowledge or Skills:
Demonstrated ability to use or learn to use a range of position related software applications. These may include standard software packages as well as networked systems, email, the Web, and other types of information structures. Demonstrated ability to read and understand basic documentation such as Help screens and departmental handouts.

PC experience and MS Office (Word and Excel) required.
Working Conditions and Physical Requirements:
Pay Range:
Required Documents:
When applying, the document(s) MUST be uploaded via the My Experience page, in the section titled Application Documents of the application.



Benefit Eligibility

​

Yes

Requires Compliance with University Covid-19 Vaccination Requirement

No

Pay Frequency​

Hourly

Pay Range

Please refer to Additional Requirements to see the pay ranges

Scheduled Weekly Hours​

40

Union​

024- Local 743, I.B.T. Clerical

Job is Exempt

No



Drug Test Required



No

Motor Vehicle Record Inquiry Required

No

Health Screen Required
No

Posting Date​

2023-08-22

Remove from Posting On or Before​

2024-02-22

Posting Statement:​​

The University of Chicago is an Affirmative Action/Equal Opportunity/Disabled/Veterans and does not discriminate on the basis of race, color, religion, sex, sexual orientation, gender, gender identity, national or ethnic origin, age, status as an individual with a disability, military or veteran status, genetic information, or other protected classes under the law. For additional information please see the University's Notice of Nondiscrimination.
Staff Job seekers in need of a reasonable accommodation to complete the application process should call 773-702-5800 or submit a request via Applicant Inquiry Form.
We seek a diverse pool of applicants who wish to join an academic community that places the highest value on rigorous inquiry and encourages a diversity of perspectives, experiences, groups of individuals, and ideas to inform and stimulate intellectual challenge, engagement, and exchange.
All offers of employment are contingent upon a background check that includes a review of conviction history. A conviction does not automatically preclude University employment. Rather, the University considers conviction information on a case-by-case basis and assesses the nature of the offense, the circumstances surrounding it, the proximity in time of the conviction, and its relevance to the position.
The University of Chicago's Annual Security & Fire Safety Report (Report) provides information about University offices and programs that provide safety support, crime and fire statistics, emergency response and communications plans, and other policies and information. The Report can be accessed online at: http://securityreport.uchicago.edu. Paper copies of the Report are available, upon request, from the University of Chicago Police Department, 850 E. 61st Street, Chicago, IL 60637.