Logistics Coordinator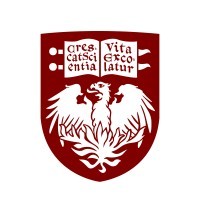 University of Chicago
Administration, Operations
Chicago, IL, USA
Posted on Friday, September 22, 2023
Department

President IOP: Programming

About the Department

Created in 2013 by University of Chicago alumnus David Axelrod (AB'76), the nonpartisan Institute of Politics is committed to fostering in our students a passion for public service, meaningful dialogue and active engagement in our democracy. By bringing practitioners from the public arena to campus, and providing extracurricular opportunities in politics, policy, government and journalism, the non-partisan Institute seeks to open pathways for engagement and leadership to students across campus. This is done through the four primary programmatic components of the Institute. The Speaker Series program hosts nationally and internationally recognized speakers on a wide variety of issues related to the mission of the IOP. The Fellows Program presents an opportunity for political practitioners, policy makers, journalists, and others engaged in politics and public service, to be in residence at the University of Chicago for an academic quarter and provide weekly, extracurricular seminars to University of Chicago students. The IOP also sponsors a robust, paid internship program for undergraduate and graduate students, placing them in high-level settings overseas, in Washington, D.C. and at the state and local levels. Lastly, the IOP's Civic Engagement programs provide pathways for students to take an active role in shaping politics and policy in their communities through leadership development programs, student-led civic engagement projects, and political exploration treks.

Job Summary

Reporting to the Senior Director, Speaker Series and Pritzker Fellows Programs, the Logistics Coordinator will work closely with the IOP's Assistant Director of Production to support managing event logistics, developing timelines for planning and day-of-event activities, providing operational support for a series of events, or planning and executing a full spectrum of logistics (e.g., facility selection, menu planning, transportation arrangements, and audio/visual equipment) for Speaker Series events, as needed. They will also play a key role in supporting and maintaining relationships with internal and external programming partners, working effectively and collaboratively with University departments, centers and student organizations (among others) to produce and execute a diverse array of programs. They may negotiate contracts with vendors and coordinate vendor services to ensure that meeting and event needs are met.
Responsibilities
Provides onsite production help during events – including typically 2 to 4 evenings a week during peak programming months (about six months/year), and, very occasionally, during some weekend hours.
Assists with identification and resolution of event and program needs, including vendor selection and contract negotiation. In support of the Assistant Director, keeps track of all expenses, prepares reports on costs, using existing procedures to solve routine problems as they arise.
Supports the Assistant Director, Speaker Series with managing process for tracking and maintaining key Speakers Series metrics and audience feedback.
Assists with researching creative event and speaker ideas.
May create and manage event briefing documents.
Manages guest release forms and retention of other Speaker Series data in IOP's database.
Ensures a positive guest experience for all IOP Speaker Series guests by supporting Assistant Director, Speaker Series by arranging travel, lodging, car service, and other comforts for all guests.
Reviews and finalizes guest lists and facilitates sending invitations.
Assists with management of event calendars (Box, Outlook and Google Calendars).
Working with Assistant Director, Speaker Series, responsible for booking travel, hotel, transportation for all guests.
Facilitates student sessions with speakers (registration process, selection, and oversight).
Assists the Assistant Director, Speaker Series with coordination of AV needs for Speaker Series events.
Plans and schedules events, programs, and outreach. Coordinates event-day logistics, and performs other routine assignments with guidance from others.
Compiles data to be used in event and program evaluation. Contributes to improvements by implementing ideas as they are identified, with general direction from others.
Performs other related work as needed.

Minimum Qualifications

Education:
Minimum requirements include a college or university degree in related field.
---
Work Experience:
Minimum requirements include knowledge and skills developed through < 2 years of work experience in a related job discipline.
---
Certifications:
---
Preferred Qualifications
Experience:
2 years of work experience in a related job discipline.
Experience in an editorial and/or programming environment, including journalism, broadcast programming, and/or live event production.
Planning and managing budgets and contracts.
Managing event logistics, including catering, venue selection, guest travel and RSVP processes.
Interest in, and some knowledge about politics and public policy.
Technical Skills or Knowledge:
Proficiency with computers including Microsoft Office suite and Google docs.
Knowledge of MS Office Suite.
Preferred Competencies
In-depth knowledge of, and passion for, politics, public policy and current events (local, national and international).
Superb research skills and demonstrated resourcefulness.
Conceptualize timely opportunities for speakers and topics and to develop them into compelling events.
Strong interpersonal skills.
Exceptional verbal and written communications skills.
Excellent time management skills, with the ability to prioritize and multi-task on deadline in a fast-paced environment.
Interest/experience in working with young people.
Approach contentious issues from all possible sides, with an eye towards fairness and accuracy.
Strong background in guest/talent bookings.
Strong organizational skills and superb eye for detail.
Strong commitment to diversity.
Solve problems and make decisions effectively.
Demonstrated ability to work collaboratively and effectively in a team environment with a wide range of constituencies including high-profile guests, senior leaders, Board members, colleagues, students and volunteers.
Set priorities and meet deadlines.
Application Documents
Resume/CV (required)
Cover Letter (required)
References Contact Information (3)(required)

When applying, the document(s) MUST be uploaded via the My Experience page, in the section titled Application Documents of the application.

Job Family

Communications

Role Impact

Individual Contributor

FLSA Status

Exempt

Pay Frequency

Monthly

Scheduled Weekly Hours

37.5

Benefits Eligible

Yes

Drug Test Required

No

Health Screen Required

No

Motor Vehicle Record Inquiry Required

No

Posting Statement

The University of Chicago is an Affirmative Action/Equal Opportunity/Disabled/Veterans and does not discriminate on the basis of race, color, religion, sex, sexual orientation, gender, gender identity, national or ethnic origin, age, status as an individual with a disability, military or veteran status, genetic information, or other protected classes under the law. For additional information please see the University's Notice of Nondiscrimination.
Staff Job seekers in need of a reasonable accommodation to complete the application process should call 773-702-5800 or submit a request via Applicant Inquiry Form.
We seek a diverse pool of applicants who wish to join an academic community that places the highest value on rigorous inquiry and encourages a diversity of perspectives, experiences, groups of individuals, and ideas to inform and stimulate intellectual challenge, engagement, and exchange.
All offers of employment are contingent upon a background check that includes a review of conviction history. A conviction does not automatically preclude University employment. Rather, the University considers conviction information on a case-by-case basis and assesses the nature of the offense, the circumstances surrounding it, the proximity in time of the conviction, and its relevance to the position.
The University of Chicago's Annual Security & Fire Safety Report (Report) provides information about University offices and programs that provide safety support, crime and fire statistics, emergency response and communications plans, and other policies and information. The Report can be accessed online at: http://securityreport.uchicago.edu. Paper copies of the Report are available, upon request, from the University of Chicago Police Department, 850 E. 61st Street, Chicago, IL 60637.