Assistant Director, Business Operations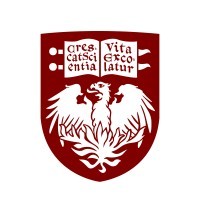 University of Chicago
Operations
Chicago, IL, USA
Posted on Friday, September 22, 2023
Department

CSL Center for Leadership and Involvement

About the Department

The Center for Leadership and Involvement is a multi-faceted office that encourages student involvement at the University of Chicago and provides learning opportunities in ways as diverse and valuable as possible while enhancing the university's unique culture.

Job Summary

Reporting to the Director of the Center for Leadership and Involvement (CLI), and liaising with the Director of Student Centers, the Assistant Director, Business Operations has responsibility for financial operations for both the Center for Leadership and Involvement and Student Centers. Responsibilities include management and reconciliation of all operating and agency accounts, procurement and accounts payable processing, cash management, data and applications oversight, as well as management of the recruitment, selection, and hiring processes for all staff in both departments. The Assistant Director is a key resource to the units regarding training and interpretation of financial policies, and a primary source of financial information for unit budget managers. In addition to financial management for departmental operations, the Assistant Director provides leadership and oversight of the team of fiscal coordinators and student employees supporting and advising the financial activity for over 400 campus student organizations and will directly support a small portfolio of high functioning student organizations. Through all these activities, the Assistant Director works with students and staff to encourage student involvement in campus life.
Responsibilities
Manages all accounts payable, payroll and procurement functions of two departmental units and over 400 student organizations.
Works with staff, students, and Financial Services to ensure policies and procedures are explained and followed.

Audits and issues reimbursements to students and affiliates.

Reviews and issues payments to vendors and independent contractors.

Advises on procurement policies/procedures and issues purchase orders.

Serves as departmental approver for GEMS transactions and o

versees petty cash fund.

Supervises the CLI Financial Operations office.

Leads the financial advising efforts of the Center for Leadership and Involvement, working with student leaders to cultivate effective and fiscally responsible practices for their organizations.

Hires, trains, and supervises two union fiscal coordinators and a team of student employees.

Manages customer service operations, ensuring timely and effective resolution of inquiries.

Drafts training materials and consults with students and staff regarding financial policies and processes.
Oversees all credit card and currency depositing functions, including maintaining security of funds, PCI compliance, ensuring timely deposit of funds, and performing monthly reconciliation.

Coordinates journal activity for intra-departmental transactions.

Manages unit gift and endowment accounts, reconciles/distributes all incoming gifts, and liaises with other departments regarding development activities and procedures. Manages funding allocations and the daily operations of the student organization finance module in Blueprint.
Oversees the workflow and forms structure for student organization purchase requests.
Ensures all data is appropriately recorded.
Troubleshoots technical issues with the support of the Associate Director for Co-Curricular Advising.
Assists with reconciliation and reporting Blueprint accounts.
Allocates annual funding for student government according to their budget.
Works with funding committee advisors to distribute funds to student organizations.
Manages student organization account list, creates new accounts and closing of defunct organization accounts as identified by advising staff.
Consults with department staff regarding HR processes and policies and supports hiring managers.
Liaises with Campus and Student Life Human Resources and University Human Resource Services.
Performs payroll functions within their defined time and date guidelines.
Communicates with department time approvers regarding deadlines, processes, and training.
Coordinates local accounting, reconciliation, and administrative activities.
Consults with staff regarding routine balance and budget inquiries.
Manages all unit telecommunication, computing, and office equipment.
Orders office supplies for staff members.
Performs some routine and complex assignments for the unit usually in the areas of finance, event planning or support services. Initiate the hiring process of students and staff for a unit, which includes the processing of payroll.
Responsible for training office staff on office procedures and compliance protocols. Coordinates special projects.
Performs other related work as needed.

Minimum Qualifications

Education:
Minimum requirements include a college or university degree in related field.
---
Work Experience:
Minimum requirements include knowledge and skills developed through 2-5 years of work experience in a related job discipline.
---
Certifications:
---
Preferred Qualifications
Experience:
Managing an accounts payable operation, preferably in a higher education setting.
Overseeing a customer service operation.
Bookkeeping or managing budgetary processes, analysis and reporting.
Working in higher education with college aged students.
Working with student organization software programs such as Anthology or Campus groups.
Technical Skills or Knowledge:
Disbursement, procurement, payroll and HR policy experience.
Proficient in Microsoft Word, Microsoft Excel, and the Internet.
Familiarity with University financial/HR systems including Workday, ePayment, GEMS, BuySite.
Preferred Competencies
Demonstrated ability to work independently and carry out assignments and projects without detailed instructions.
Demonstrated commitment to working with and supporting students from diverse backgrounds.
Excellent oral and written communication skills and computer skills.
Excellent interpersonal skills and conflict resolution techniques.
Strong supervisory skills.
Understand the needs of the University/College community and work with students, faculty and staff in a wide array of situations is essential.
Working Conditions
Evening and weekend work when needed, including flexibility of work hours and availability to attend to emergent situations on campus as needed.
Application Documents
Resume/CV (required)
Cover Letter (required)
References Contact Information (3)(required)

When applying, the document(s) MUST be uploaded via the My Experience page, in the section titled Application Documents of the application.

Job Family

Administration & Management

Role Impact

Individual Contributor

FLSA Status

Exempt

Pay Frequency

Monthly

Scheduled Weekly Hours

37.5

Benefits Eligible

Yes

Drug Test Required

No

Health Screen Required

No

Motor Vehicle Record Inquiry Required

No

Posting Statement

The University of Chicago is an Affirmative Action/Equal Opportunity/Disabled/Veterans Employer and does not discriminate on the basis of race, color, religion, sex, sexual orientation, gender identity, national or ethnic origin, age, status as an individual with a disability, protected veteran status, genetic information, or other protected classes under the law. For additional information please see the University's Notice of Nondiscrimination.
Staff Job seekers in need of a reasonable accommodation to complete the application process should call 773-702-5800 or submit a request via Applicant Inquiry Form.
We seek a diverse pool of applicants who wish to join an academic community that places the highest value on rigorous inquiry and encourages a diversity of perspectives, experiences, groups of individuals, and ideas to inform and stimulate intellectual challenge, engagement, and exchange.
All offers of employment are contingent upon a background check that includes a review of conviction history. A conviction does not automatically preclude University employment. Rather, the University considers conviction information on a case-by-case basis and assesses the nature of the offense, the circumstances surrounding it, the proximity in time of the conviction, and its relevance to the position.
The University of Chicago's Annual Security & Fire Safety Report (Report) provides information about University offices and programs that provide safety support, crime and fire statistics, emergency response and communications plans, and other policies and information. The Report can be accessed online at: http://securityreport.uchicago.edu. Paper copies of the Report are available, upon request, from the University of Chicago Police Department, 850 E. 61st Street, Chicago, IL 60637.