Manager, Campus Trades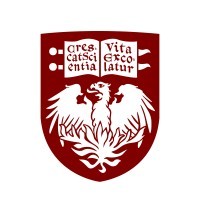 University of Chicago
Chicago, IL, USA
Posted on Friday, September 22, 2023
Department

Facilities Building Trades and Campus Services Management

About the Department

Facilities Services supports the mission of the University of Chicago through efforts to maintain and enhance the University campus and environment and provide superior client service to our community including faculty, students, staff, neighbors and visitors.

Job Summary

Reporting to the Director of Building Trades, this Manager is responsible for leading the 25+ personnel in the Structural Mechanic, Carpentry, Locksmith, and Decorating Shops, and providing technical expertise, budget management and quality assurance oversight to small and large-scale projects involving building envelope, sheet metal and masonry. This role includes the daily assignment of maintenance and operations tasks, material and tool ordering approval, and client interface on project scheduling and closeout of all preventive and corrective maintenance tasks assigned to the aforementioned shops.
Responsibilities
Manages assigned staff. Inspects work for quality and completion and coordinates emergency and urgent work.

Develops, executes and maintains staffing model to ensure assigned Shops are staffed to the appropriate level to meet the necessary capability and capacity. Hires, mentors and develops assigned staff. Responsible for managing the timecard approval process and disciplinary process in accordance with union contracts for all assigned staff. Responsible for developing and executing task-specific safety plans for all assigned shop activities.

Manages and provides technical expertise regarding the design and construction of non-capital building envelope and masonry projects. These projects are triggered by a failure of the system, part of the preventative maintenance program or departmental requests. Adherence to the allocated budget is necessary. All projects must be compliant with all related codes. Assures schedules, scopes, standards, and quality meet University requirements. Accurate and timely communication between Facilities Services and the department or departments is essential.

Responsible for timely execution of feasibility studies and cost studies. Prioritizes based on cost, potential impact of failure, and risk of failure. Demonstrated knowledge of the impact that various types of design may have in future years on the Facilities Services Operations and Maintenance budget.

Differentiates the anticipated operating and maintenance costs and distinguishes between initial as well as long-term and liabilities between different materials and procedures used on projects. This includes performing fact-finding and analysis to assure sound decisions are made relative to first cost versus life cycle costs.

Differentiates between upfront as well as long-term costs and liabilities between different materials as well as procedures used on projects.

Develops and uses performance measurement tools to improve processes.

Acts as the University's point of contact with local and state government agencies with regard to compliance with roofing and façade code issues.

Must know the University's liabilities and the timelines to repair imminent hazards as well as preventive projects.

Must present the University's plans for compliance with accurate detail as to work to be done and timeline for Authorities Having Jurisdiction (AHJ) as well as accurate costs for the University. Must communicate back to the University any changes or revisions needed by the AHJ.

Prepares written reports summarizing findings and advises management, building users, or others, as appropriate, of findings and recommendations for dealing with problems noticed on inspection.

Conducts regular communications with internal and external customers and stakeholders ensuring understanding of the project process. Develops and maintains strong relationships within University community to meet the mission of Facilities Services.

Maintains Facilities Services philosophies by fostering a spirit of teamwork and cooperation.

Manages employees by establishing annual performance goals, allocating resources, assessing annual performance, and determining individual merit, incentive and/or promotional increases.

Provides training, prioritizes and schedules work assignments (daily management and long-range planning), inspects work, and provides guidance and technical assistance. Conducts inspections of buildings, equipment and/or surrounding grounds for deficiencies and potential safety, health, or code problems.

Performs other related work as needed.

Minimum Qualifications

Education:
Minimum requirements include a college or university degree in related field.
---
Work Experience:
Minimum requirements include knowledge and skills developed through 7+ years of work experience in a related job discipline.
---
Certifications:
---
Preferred Qualifications
Education:
Bachelor's degree strongly preferred.
Experience:
Eight years experience in design, construction and project management related duties and activities strongly preferred.

Experience in project management in a university setting is helpful.

Experience in managing numerous projects concurrently.

Experience, which demonstrates competency and exposure to large-scale building projects involving all building trade divisions.

Higher education or related institutional facilities experience.
Technical Skills or Knowledge:
Computer literacy in a Windows environment. Effectively using computer technology (computerized maintenance management system, procurement authorization logs, spreadsheets, etc.).

Mastery of building systems, concrete materials and methods, metal materials and methods (specialty doors, entrances and storefronts), glazing, thermal and moisture protection (damp proofing, waterproofing, building insulation, etc) roofing materials and systems (shingles, tile, coverings, panels, membrane roofing, flashings, etc).

In-depth understanding with building processes related to roofing and masonry codes in the City of Chicago and the State of Illinois.

Detailed knowledge and understanding of the building process, with specific experience in roofing, sheet metal, masonry and façade categories.

Demonstrated ability to evaluate appropriateness of estimates, bids, and cost proposals.

Demonstrated ability to understand construction documents.
Preferred Competencies
Demonstrated negotiation skills.

Demonstrated oral and written communication skills with tradespersons, professionals, faculty, students, staff, and administrators.

Strong customer service orientation.

Perform multiple tasks concurrently.

Perform within deadlines, reading; confidentiality; problem-solving.

Attention to detail.

Familiarity with coordinating multiple interest groups and stakeholders is important. Work within complex phasing constraints and within existing densely built mature facilities environments is a plus.

Specific knowledge of the University of Chicago is a plus.
Working Conditions
Ability to physically enter construction sites (climb a ladder) and visually inspect work in progress.

Must demonstrate mechanical aptitude and manual dexterity and be physically capable of strenuous activity over extended periods of time.

Must be able to lift and move loads appropriate to job requirements and be able to bend and work in a kneeling position for periods of time.

Must be able to climb stairs and ladders, be capable of working at heights as needed, be able to enter and work within tight spaces, and be able to withstand hot and cold temperatures.

Must be able to respond to emergency calls at any hour of the day and must be willing to work long or irregular hours when needed.
Application Documents
Resume/CV (required)

Cover Letter (required)

References (required)

When applying, the document(s) MUST be uploaded via the My Experience page, in the section titled Application Documents of the application.

Job Family

Facilities Management

Role Impact

People Manager

FLSA Status

Exempt

Pay Frequency

Monthly

Scheduled Weekly Hours

40

Benefits Eligible

Yes

Drug Test Required

No

Health Screen Required

No

Motor Vehicle Record Inquiry Required

Yes

Posting Statement

The University of Chicago is an Affirmative Action/Equal Opportunity/Disabled/Veterans Employer and does not discriminate on the basis of race, color, religion, sex, sexual orientation, gender identity, national or ethnic origin, age, status as an individual with a disability, protected veteran status, genetic information, or other protected classes under the law. For additional information please see the University's Notice of Nondiscrimination.
Staff Job seekers in need of a reasonable accommodation to complete the application process should call 773-702-5800 or submit a request via Applicant Inquiry Form.
We seek a diverse pool of applicants who wish to join an academic community that places the highest value on rigorous inquiry and encourages a diversity of perspectives, experiences, groups of individuals, and ideas to inform and stimulate intellectual challenge, engagement, and exchange.
All offers of employment are contingent upon a background check that includes a review of conviction history. A conviction does not automatically preclude University employment. Rather, the University considers conviction information on a case-by-case basis and assesses the nature of the offense, the circumstances surrounding it, the proximity in time of the conviction, and its relevance to the position.
The University of Chicago's Annual Security & Fire Safety Report (Report) provides information about University offices and programs that provide safety support, crime and fire statistics, emergency response and communications plans, and other policies and information. The Report can be accessed online at: http://securityreport.uchicago.edu. Paper copies of the Report are available, upon request, from the University of Chicago Police Department, 850 E. 61st Street, Chicago, IL 60637.