Athletic Aide I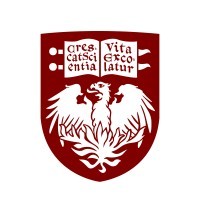 University of Chicago
Chicago, IL, USA
Posted on Thursday, October 19, 2023
Department​

CSL ATH: Facility Services
About the Department
​
The University of Chicago is one of the nation's leading institutions of higher education and research. Campus and Student Life (CSL) is comprised of 20 departments that serve the University's 15,000 college, graduate, and professional school students, as well as the campus community more broadly. CSL is importantly charged with the dual task of supporting all students in the University, graduate and undergraduate, and managing multiple campus departments and services that serve the entire campus community. CSL's programs and services focus on supporting student academic success, providing opportunities for personal growth and leadership development, developing community and engagement through the residential housing and dining program, and in areas such as artistic expression, community service, spiritual exploration, and athletic competition.
The University of Chicago community includes approximately 5,600 undergraduates and 10,000 graduate, professional, and other students and there are over 300 recognized student organizations working together to create a vibrant and dynamic student life. The University of Chicago is a member of the University Athletic Association and the NCAA (Division III) and sponsors 20 varsity sports.
The Department of Athletics and Recreation maintains an environment that supports the student athletes' commitment to thriving academically and athletically. A diverse, challenging athletic program supplements the rigorous academic curriculum. The lessons learned through athletic endeavors represent an invaluable part of the nonacademic aspects of a holistic education. Achieving this goal is based on a commitment to excellence



Job Information

​

Job Summary:
The Athletic Aide I will maintain and set up athletic facilities and department equipment for activities and events associated with the Athletics and Recreation Department.
Responsibilties:
Sets-up/takes-down indoor and outdoor activities and events. This includes setting up/taking down things such as fences, bleachers, benches, scoreboards, PA systems, windscreens, nets, goals, baskets, tables, chairs, lane lines, starting blocks, pole vault runways, high jump pads, wrestling mats, etc.
Measures and paints field lines for activities using outdoor fields; measures and tapes court lines on indoor courts.
Performs the daily maintenance of the softball and baseball infields as well as the long jump/steeplechase pits. This includes dragging/scarifying infields, raking pitcher's mounds/bullpens/home

plates/baselines/pits,

watering, bailing water, installing plates, etc.
Assembles, performs basic maintenance and troubleshoots problems with equipment. This includes assembling cabinets, ball carriers, carts, etc., and maintaining basketball backboards, rims, batting cages, nets, goal nets, windscreens, etc. Informs supervisor of need for equipment repair.
Operates department vehicles which include a pick-up truck, vans, field markers, and utility vehicle. As part of basic maintenance of these vehicles, performs general cleaning, checks oil, fills window-washer fluid, adjusts tire pressure, fills gas tank, greases exposed joints, etc. Informs supervisor of problems associated with the vehicles.
Cleans fitness equipment. Distributes, collects and changes hand towels used by patrons to clean fitness equipment. Distributes and fills the cleaning solution spray bottles used by patrons to clean fitness equipment. Informs supervisor of any problems found with the fitness equipment.
Assists with departmental deliveries, moving departmental items, and running departmental errands.
Maintains and organizes three workshops and multiple storage areas.
Performs other related duties as assigned.
Competencies:
Must be able to read and write; must be able to follow oral and written instructions.
Must be capable of communicating effectively with supervisor, students, staff, faculty and the public.



Additional Requirements

​​

Education, Experience or Certifications:
Education:
High school diploma or GED required.
Technical Knowledge or Skills:
Must be able to work independently as well as part of a team.
Knowledge of athletic equipment care and maintenance techniques.
Working Conditions and Physical Requirements:
Must be capable of strenuous physical activity involving lifting overhead up to 40 lbs., bending, reaching, climbing, standing for long periods, walking distances, working in inclement weather, etc.
Significant overtime is required, especially on weekends.
Pay Rate:
Required Documents:
Resume/CV
Cover Letter
References Contact Information (3)
When applying, the document(s) MUST be uploaded via the My Experience page, in the section titled Application Documents of the application.



Benefit Eligibility

​

Yes

Requires Compliance with University Covid-19 Vaccination Requirement

No

Pay Frequency​

Hourly

Pay Range

Please refer to Additional Requirements to see the pay ranges

Scheduled Weekly Hours​

40

Union​

042 - Local 73, S.E.I.U. Skilled Trades - Real Estate Operations

Job is Exempt

No



Drug Test Required



No

Motor Vehicle Record Inquiry Required

No

Health Screen Required
No

Posting Date​

2023-10-19

Remove from Posting On or Before​

2024-04-19

Posting Statement:​​

The University of Chicago is an Affirmative Action/Equal Opportunity/Disabled/Veterans and does not discriminate on the basis of race, color, religion, sex, sexual orientation, gender, gender identity, national or ethnic origin, age, status as an individual with a disability, military or veteran status, genetic information, or other protected classes under the law. For additional information please see the University's Notice of Nondiscrimination.
Staff Job seekers in need of a reasonable accommodation to complete the application process should call 773-702-5800 or submit a request via Applicant Inquiry Form.
We seek a diverse pool of applicants who wish to join an academic community that places the highest value on rigorous inquiry and encourages a diversity of perspectives, experiences, groups of individuals, and ideas to inform and stimulate intellectual challenge, engagement, and exchange.
All offers of employment are contingent upon a background check that includes a review of conviction history. A conviction does not automatically preclude University employment. Rather, the University considers conviction information on a case-by-case basis and assesses the nature of the offense, the circumstances surrounding it, the proximity in time of the conviction, and its relevance to the position.
The University of Chicago's Annual Security & Fire Safety Report (Report) provides information about University offices and programs that provide safety support, crime and fire statistics, emergency response and communications plans, and other policies and information. The Report can be accessed online at: http://securityreport.uchicago.edu. Paper copies of the Report are available, upon request, from the University of Chicago Police Department, 850 E. 61st Street, Chicago, IL 60637.