Associate Director, Operational Analytics and Reconciliation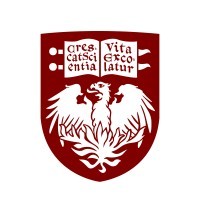 University of Chicago
Data Science
Chicago, IL, USA
Posted on Thursday, October 19, 2023
Department

CSL Bursar: Reporting and Reconciliation

About the Department

The University of Chicago is one of the nation's leading institutions of higher education and research. Campus and Student Life (CSL) is a division comprised of 20 departments that serve the University's 8,000 undergraduate and 15,000 graduate and professional school students, as well as the campus community more broadly. CSL is importantly charged with the dual task of supporting all students in the University and managing multiple campus departments and services that serve the entire campus community. CSL's programs and services focus on supporting student academic success, providing opportunities for personal growth and leadership development, developing community and engagement through the residential housing and dining program, and in areas such as artistic expression, community service, spiritual exploration, and athletic competition.
The University of Chicago is located in the Hyde Park/South Kenwood neighborhood, a racially and economically diverse residential community of 43,000 people on the shores of Lake Michigan, about fifteen minutes south of downtown Chicago.
Campus and Student Life (CSL) provides programs and services to all members of the University of Chicago community in all aspects of life outside the classroom, through enriching the lives of our students, staff and faculty members and contributing to a vibrant, collaborative, and diverse campus community that inspires excellence. CSL comprises 20 offices, which house, feed, support, counsel, and provide engagement opportunities for our students and University community members. CSL has a talented team of more than 350 staff members, all of whom are dedicated to ensuring that members of our University community, particularly our students, are poised for academic, personal and professional success.
The Office of the Bursar supports all University Student Account management, Laboratory Schools and revenue management services for the University community.

Job Summary

Reporting to the Senior Director for Operational Analytics and Quality Assurance, the Associate Director, Operational Analytics and Reconciliation leads financial reporting and analysis efforts to support data-driven decision making for the Unit and ensures the health of student receivables. In addition, the Associate Director directly manages a growing portfolio of alternative receivables, maintained in partnership with other entities, e.g. Woodlawn Residence Hall, Maroon Dollars, and Laboratory School receivables.
The Associate Director manages all reconciliation activities for the Office of the Bursar, including student loans, student payments, and bank account reconciliation. This position leads the implementation of fiscal enhancements and related business process updates. As part of the Operational Analytics and Quality Assurance team, this role supervises a full-time accountant and supports other quality assurance, audit, and compliance activities.
Job location is remote with occasional travel to the Hyde Park Campus for meetings, trainings, and in-person events.
Responsibilities
Develops expertise in University systems and key data sources in order to produce financial reports and conduct trend analyses. These analysis efforts facilitate fiscal and operational decision making and support quality assurance, audit, and compliance review activities.
Reviews, develops, and maintains Unit key performance indicators and performs additional analysis to ensure the health of the student tuition and student loan receivables.
Manages alternative receivables activities, including working with management to design accounting processes, conducting reconciliations, developing reports and forecasts, and communicating with partner units and organizations.
Drives the implementation of fiscal process enhancements across the Unit through business process review, redesign, documentation, and supporting related training activities.
Oversees all reconciliation activities for the Unit; identifies, investigates, and cures variances.
Supervises one full-time accountant charged with performing student loan accounting functions and conducting student loan and student payment reconciliations.
Supports bank reconciliation efforts led by the University's central Finance and Accounting unit and ensures receipting activity for the Office of the Bursar is accurately recorded.

Uses best practices to develop and execute organization's operational and overall strategic plan. Develops and implements relevant policies and procedures and ensures compliance.

Plans, develops, analyzes and manages budget, including developing multi-year budget forecasts. May oversee the preparation and management of grant and contract proposals, ensuring compliance with all University, federal and private foundation guidelines and regulations. Develops financial reports and assists with seeking funding for grants.

Performs other related work as needed.

Minimum Qualifications

Education:
Minimum requirements include a college or university degree in related field.
---
Work Experience:
Minimum requirements include knowledge and skills developed through 5-7 years of work experience in a related job discipline.
---
Certifications:
---
Preferred Qualifications
Education:
Bachelor's degree, preferably in finance, accounting, or data analysis.
Experience:
Five years of work experience in a related discipline with demonstrated experience in financial reporting, reconciliation, and data analysis in a higher education/student affairs environment.
Supervising and supporting full-time staff.
Working with student receivables and working with Student Information Systems data.
Technical Skills or Knowledge:
PeopleSoft Campus Solutions (Students and Finance).
Data visualization/analysis software (Tableau).
Advanced Proficiency in Microsoft Excel, and other Office applications.
Preferred Competencies
Proven experience with principals of reconciliation, accountancy, and financial reporting.
Collaborate effectively with senior management and key stakeholders.
Exceptional organizational skills and prioritize between immediate needs and long-term objectives.
Develop and foster positive working relationships with team members.
Excellent communication skills, both written and verbal, including the ability to bridge accounting and operational activities by communicating effectively with individuals of varying expertise.
Application Documents
Resume/CV (required)
Cover Letter (preferred)
References Contact Information (3)(preferred)

When applying, the document(s) MUST be uploaded via the My Experience page, in the section titled Application Documents of the application.

Job Family

Administration & Management

Role Impact

Individual Contributor

FLSA Status

Exempt

Pay Frequency

Monthly

Scheduled Weekly Hours

37.5

Benefits Eligible

Yes

Drug Test Required

No

Health Screen Required

No

Motor Vehicle Record Inquiry Required

No

Posting Statement

The University of Chicago is an Affirmative Action/Equal Opportunity/Disabled/Veterans and does not discriminate on the basis of race, color, religion, sex, sexual orientation, gender, gender identity, national or ethnic origin, age, status as an individual with a disability, military or veteran status, genetic information, or other protected classes under the law. For additional information please see the University's Notice of Nondiscrimination.
Staff Job seekers in need of a reasonable accommodation to complete the application process should call 773-702-5800 or submit a request via Applicant Inquiry Form.
We seek a diverse pool of applicants who wish to join an academic community that places the highest value on rigorous inquiry and encourages a diversity of perspectives, experiences, groups of individuals, and ideas to inform and stimulate intellectual challenge, engagement, and exchange.
All offers of employment are contingent upon a background check that includes a review of conviction history. A conviction does not automatically preclude University employment. Rather, the University considers conviction information on a case-by-case basis and assesses the nature of the offense, the circumstances surrounding it, the proximity in time of the conviction, and its relevance to the position.
The University of Chicago's Annual Security & Fire Safety Report (Report) provides information about University offices and programs that provide safety support, crime and fire statistics, emergency response and communications plans, and other policies and information. The Report can be accessed online at: http://securityreport.uchicago.edu. Paper copies of the Report are available, upon request, from the University of Chicago Police Department, 850 E. 61st Street, Chicago, IL 60637.