Utility Plant Assistant Operator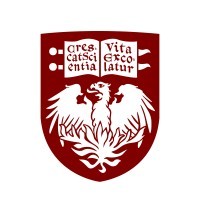 University of Chicago
Chicago, IL, USA
Posted on Friday, October 20, 2023
Department​

Facilities Central Utility Plant Shop
About the Department
​
Facilities Services supports the mission of the University of Chicago through efforts to maintain and enhance the University campus and environment and provide superior client service to our community including faculty, students, staff, neighbors and visitors.



Job Information

​

Job Summary:
Under the direction of the Utility Plant Operator, operates, maintains and monitors boilers, chillers and all auxiliary equipment located in Steam & Chiller Plants and distribution systems. Performs work in accordance with University standards and procedures.
Responsibilities:
Operates and maintains efficient firing of gas or oil fired boilers and chiller systems.

Turns valves and adjusts controls to set specified fuel feed, draft openings, water level, and steam pressure of boiler.

Operates and maintains turbines, pumps, motors, air compressors, fans, and all other steam plant equipment.

Observes pressure, temperature, and draft meters on panel to verify specified operation of automatic combustion control systems, feed water regulators and burners.

Observes boilers and all auxiliary equipment to detect malfunctions and makes repairs, such as changing burners and tightening pipes and fittings.

Ensures that water and steam treatment are appropriately tested and treated.

Maintains appropriate log of meter and gauge readings and records such data.

Records operation and maintenance actions taken during shift in operator's logbook.

Maintains equipment by tightening fittings, repacking bearings, lubricating, replacing packing glands, gaskets, valves, steam traps, recorders, and gauges, and cleaning or replacing burners or other components.

Dismantles defective chiller, boiler, plant and distribution equipment; installs new or repaired parts and piping.

Requisitions materials and supplies using in-house procedures as needed. Keeps working area safe and clean.

Troubleshoots all equipment associated with boilers and chillers and identifies and solves problems.

Interprets equipment and piping documentation to troubleshoot and make repairs.

Receives instruction and direction from Utility Plant Operator in operation of plants, and repair or maintenance of equipment.

Responsible for operations of plants in absence of Utility Plant Operator and supervisors.

Helps introduce new employees to shop protocol, procedures and campus applications and equipment.

Wears and/or uses appropriate safety equipment.

Uses computers to operate equipment; enters and access job related information.

Undertakes training related to job duties as deemed necessary by the University.

Performs related job duties as may be assigned.



Additional Requirements

​​

Education, Experience, or Certifications:
Education:
High School diploma or equivalent (GED); completion of job-related apprenticeship or equivalent vocational training, required.
Experience:
Minimum of two years chiller plant operation experience or ability to acquire these skills through extensive training and testing, preferred.
Licenses and Certifications:
City of Chicago Stationary Engineer's License or must obtain within two years

Current valid driver's license, other licenses or certificates needed for this position as required by law.

Universal EPA Refrigerant Certification or must obtain within two years.

ASME Welding Certification preferred.
Technical Knowledge or Skills:
Demonstrated ability to access computer programs and use or learn basic computer operations related to position requirements.

Demonstrated ability to read and interpret documents including: blue prints, plans, drawings and schemata.

Demonstrated ability to communicate effectively in English, both orally and in writing.

Demonstrated ability to perform mathematical functions relevant to the position.

Demonstrated ability to solve problems.
Working Conditions and Physical Requirements:
Must demonstrate mechanical aptitude and manual dexterity and be physically capable of strenuous activity over extended periods of time.

Must be able to lift and move loads appropriate to job requirements and be able to bend and work in a kneeling position for periods of time.

Must be able to climb stairs and ladders.

Must be capable of working at heights as required.

Must be able to enter and work within tight spaces.

Must be able to withstand extreme hot and cold temperatures.
Pay Range:
Required Documents:
Resume

Cover Letter

List of References
When applying, the document(s) MUST be uploaded via the My Experience page, in the section titled Application Documents of the application.



Benefit Eligibility

​

Yes

Requires Compliance with University Covid-19 Vaccination Requirement

No

Pay Frequency​

Hourly

Pay Range

Please refer to Additional Requirements to see the pay ranges

Scheduled Weekly Hours​

40

Union​

042 - Local 73, S.E.I.U. Skilled Trades - Real Estate Operations

Job is Exempt

No



Drug Test Required



No

Motor Vehicle Record Inquiry Required

Yes

Health Screen Required
No

Posting Date​

2023-10-20

Remove from Posting On or Before​

2024-04-20

Posting Statement:​​

The University of Chicago is an Affirmative Action/Equal Opportunity/Disabled/Veterans and does not discriminate on the basis of race, color, religion, sex, sexual orientation, gender, gender identity, national or ethnic origin, age, status as an individual with a disability, military or veteran status, genetic information, or other protected classes under the law. For additional information please see the University's Notice of Nondiscrimination.
Staff Job seekers in need of a reasonable accommodation to complete the application process should call 773-702-5800 or submit a request via Applicant Inquiry Form.
We seek a diverse pool of applicants who wish to join an academic community that places the highest value on rigorous inquiry and encourages a diversity of perspectives, experiences, groups of individuals, and ideas to inform and stimulate intellectual challenge, engagement, and exchange.
All offers of employment are contingent upon a background check that includes a review of conviction history. A conviction does not automatically preclude University employment. Rather, the University considers conviction information on a case-by-case basis and assesses the nature of the offense, the circumstances surrounding it, the proximity in time of the conviction, and its relevance to the position.
The University of Chicago's Annual Security & Fire Safety Report (Report) provides information about University offices and programs that provide safety support, crime and fire statistics, emergency response and communications plans, and other policies and information. The Report can be accessed online at: http://securityreport.uchicago.edu. Paper copies of the Report are available, upon request, from the University of Chicago Police Department, 850 E. 61st Street, Chicago, IL 60637.