Part-Time Applied Behavior Analyst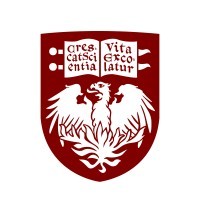 University of Chicago
IT
Chicago, IL, USA
Posted on Sunday, October 22, 2023
Department

BSD PED - Developmental and Behavioral Pediatrics

About the Department

The Section of Developmental and Behavioral Pediatrics strives to become a Center of Excellence in the complex diagnosis and management for diverse disabilities with origin in childhood, which include children with motor, communicative, sensory, developmental, genetic, neurological, learning, behavior, and feeding disorders. The Section plays important roles in supporting children who are survivors of neonatal intensive care and pediatric intensive care critical illness. As coordinated family-centered population health care is the transforming principle for future health financing initiatives, the Section is uniquely positioned to address care coordination, management pathways, and collaboration with community providers to advance both the quality and value of efforts to improve outcomes for vulnerable child disability populations with a spectrum of developmental and behavioral disorders.

Job Summary

Applied Behavior Analysis (ABA) therapists will work under the direction and supervision of a Board-Certified Behavior Analyst (BCBA).
The BCBA will be performing an assessment of the patient's current skills, abilities, and behavior challenges. Based on the assessment, the BCBA will develop a treatment plan that outlines the specific goals of therapy, the techniques, interventions to be used, and the frequency and duration of sessions to be conducted by the ABA therapist. A various range of evidence-based techniques and interventions will be utilized, such as positive reinforcement, shaping, and prompting, to increase patient's overall adaptability and independence.
The ABA therapist will be actively carrying out the treatment plan developed by the BCBA and provide high quality ABA therapy in 1-on-1 or group settings. The ABA therapist will collect and assist with data analysis on the patients skill development and behavior concerns, to ensure that they are using the most effective techniques and interventions. The ABA therapist will regularly monitor and document the child's progress in therapy and carry out adjustments in their treatment plan as directed by the clinical team to ensure that the patient is making progress towards their goals. They will collaborate with other professionals, such as Developmental and Behavioral Pediatricians, speech therapists, occupational therapists, and psychologists, to ensure that the patients served by the Developmental and Behavioral Pediatric practice receive coordinated and comprehensive care. Along with working directly with the BCBA and other professionals, the ABA therapist will work closely with parents and caregivers to provide support, education, and guidance on how to reinforce the skills and behaviors learned in therapy following a manualized caregiver training curriculum.
The ABA therapist will also work directly with a Developmental and Behavioral Pediatrician on a research protocol for a short-term parent-education based ABA therapy program for children with autism. The ABA therapist will be required to complete basic online training for participation in clinical research which will be part of their initial job orientation activities.
This at-will position is wholly or partially funded by contractual grant funding which is renewed under provisions set by the grantor of the contract. Employment will be contingent upon the continued receipt of these grant funds and satisfactory job performance.
Responsibilities
Conducts ABA therapy sessions with clients.

Participates in virtual team meetings.

May include evening and/or weekend hours.

Provides routine or standardized laboratory duties by collecting data in support of research projects under direct supervision.

Assists with data entry and reports on results.

Assists in analyzing data. Assists with preparation of reports, manuscripts and other documents.

Delivers clinical services with guidance and instruction from others.

Has general awareness of principles, methods, and procedures for diagnosis, treatment, and rehabilitation of physical and mental dysfunctions, and for career counseling and guidance.

​​​Performs other related work as needed.

Minimum Qualifications

Education:
Minimum requirements include a college or university degree in related field.
---
Work Experience:
Minimum requirements include knowledge and skills developed through < 2 years of work experience in a related job discipline.
---
Certifications:
---
Ability to effectively communicate orally and in writing with parents and other professionals.

Familiarity with the Zoom platform including scheduling and recording meetings.
Licenses and Certifications:
Registered Behavior Technician (RBT).
Communicate in writing.

Communicate orally.

Develop and manage interpersonal relationships.

Exercise absolute discretion regarding confidential matters.

Follow written and/or verbal instructions.

Microsoft Word, Excel, and Outlook.

Handle sensitive matters with tact and discretion.

Handle stressful situations.

Learn and develop skills.

Pay attention to detail.

Perform multiple tasks simultaneously.

Prioritize work and meet deadlines.

Work effectively and collegially with little supervision or as member of a team.

Work independently.
On-campus.

Virtual.

Hospital visits.

Eligible for hybrid work based on business needs and the demands of specific tasks. Working from the office is encouraged for tasks that require a high degree of collaboration.
Resume (required)

Cover Letter (preferred)

When applying, the document(s) MUST be uploaded via the My Experience page, in the section titled Application Documents of the application.

Job Family

Healthcare & Medical Services

Role Impact

Individual Contributor

FLSA Status

Non-Exempt

Pay Frequency

Biweekly

Scheduled Weekly Hours

20

Benefits Eligible

Yes

Drug Test Required

Yes

Health Screen Required

Yes

Motor Vehicle Record Inquiry Required

No

Posting Statement

The University of Chicago is an Affirmative Action/Equal Opportunity/Disabled/Veterans and does not discriminate on the basis of race, color, religion, sex, sexual orientation, gender, gender identity, national or ethnic origin, age, status as an individual with a disability, military or veteran status, genetic information, or other protected classes under the law. For additional information please see the University's Notice of Nondiscrimination.
Staff Job seekers in need of a reasonable accommodation to complete the application process should call 773-702-5800 or submit a request via Applicant Inquiry Form.
We seek a diverse pool of applicants who wish to join an academic community that places the highest value on rigorous inquiry and encourages a diversity of perspectives, experiences, groups of individuals, and ideas to inform and stimulate intellectual challenge, engagement, and exchange.
All offers of employment are contingent upon a background check that includes a review of conviction history. A conviction does not automatically preclude University employment. Rather, the University considers conviction information on a case-by-case basis and assesses the nature of the offense, the circumstances surrounding it, the proximity in time of the conviction, and its relevance to the position.
The University of Chicago's Annual Security & Fire Safety Report (Report) provides information about University offices and programs that provide safety support, crime and fire statistics, emergency response and communications plans, and other policies and information. The Report can be accessed online at: http://securityreport.uchicago.edu. Paper copies of the Report are available, upon request, from the University of Chicago Police Department, 850 E. 61st Street, Chicago, IL 60637.