Staff Scientist, Electron Metrologist for Energy and Quantum Materials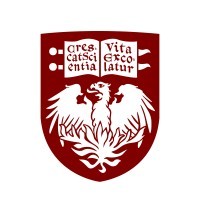 University of Chicago
Lemont, IL, USA
Posted on Sunday, October 22, 2023
Department

PME Meng Lab

About the Department

The Pritzker School of Molecular Engineering (PME; https://pme.uchicago.edu/) was established in May 2019 and evolved from the Institute for Molecular Engineering, which was founded in 2011. The PME integrates science and engineering to address global challenges from the molecular level up. The PME's rigorous academic and research programs are made possible through the University of Chicago's unique partnership with Argonne National Laboratory. The Pritzker School of Molecular Engineering is the first new school at the University of Chicago in three decades and the first school in the nation dedicated to molecular engineering. In the next phase of growth as a School, the PME will continue to expand its team of world-class faculty researchers and empower students from diverse backgrounds to collaborate with faculty in cutting-edge facilities. The PME aims to bring solutions for urgent societal problems to the forefront, while training the next generation of scientific leaders and entrepreneurs.

Job Summary

PME is seeking a Staff Scientist to manage all aspects of research projects and research facilities for the Meng research lab in the areas of energy and quantum materials. The candidate should have experience in the development of state-of-the-art instrumentation, software, and techniques for electron spectroscopy, analytical, and scanning transmission electron microscopy. The ideal candidate will closely partner with the faculty to plan, oversee, and execute all aspects of the research operation, particularly on aspects of student supervision of research, and through grant proposal preparation and manuscript editing. Through this position, the candidate will be part of a highly collaborative research effort that seeks to enable quantitative investigations of solid/liquid/hard/soft matter interfaces for time-resolved, high-resolution in-situ environmental observations using advanced PicoProbe Analytical Electron Microscope. These measurements are critical to advance multiple frontiers in science and engineering, particularly in areas of energy materials, engineered nanomaterials, organic/inorganic heterostructures, macromolecular complexes, and quantum phenomena. The candidate should have exemplary skills, curiosity, and ambitions. Preference is for applicants with an outstanding track record and background both in developing hyperspectral analytical metrology, as well as applications of in-situ Analytical Electron Microscopy.
Responsibilities
Facilitates and promotes advanced technical/scientific research projects including data analysis. Recognizes the need for innovation and develops or incorporates advances in research concepts to help disseminate the results of research projects.
Manages the preparation of presentations for scientific meetings and scientific manuscripts.
Collaborates and coordinates with other researchers in the group and joint research efforts.
Builds relationships crucial to the success of the lab, PME, and UChicago and manages various special projects, some of which may have organizational and research impacts.
Serves as the primary point of contact and liaison for internal and external constituencies on all matters for the Principal Investigator and their associated labs.
Creates and presents tutorials, hands-on workshops, and documentation to educate the relevant research community, as per the direction of the faculty lead.
Reviews laboratory protocols and training on new techniques. Manages complex data sets for research.
Trains new laboratory personnel.
Contributes to the preparation of presentations for scientific meetings and scientific manuscripts.
Maintains relevant scientific operations, equipment ordering, including activities of students, postdoctoral researchers, and research staff.
Uses specialized depth and breadth of expertise to lead and conduct research experiments.
Interprets and collects data and trains others in the interpretation of data. Leads the dissemination of data and significantly contributes to scientific publications and grant writing.
Leads others to solve complex problems, providing expertise to the team which includes of scientists and clinicians from the University and nationally.
Provides expertise to identify protocol problems, inform investigators of problems, or assist in problem resolution efforts, such as protocol revisions. Provides expertise to evaluate factors such as sample collection processes, data management plans, or potential subject risks.
Performs other related work as needed.

Minimum Qualifications

Education:
Minimum requirements include a PhD in related field.
---
Work Experience:
Minimum requirements include knowledge and skills developed through 7+ years of work experience in a related job discipline.
---
Certifications:
---
Preferred Qualifications
Education:
Doctoral degree with established track record in chemistry, physics, materials science or environmental engineering.
Experience:
A minimum of seven years of significant work experience; postdoc experience.
Working within an academic and laboratory environment.
Technical Skills or Knowledge:
Project Management skills.
Proficiency with Microsoft Office Suite.
Strong computer skills including calendaring, document management (e.g., Dropbox, Box, etc.), word processing, database management, and spreadsheet skills.
Knowledge of statistical/analytical software.
Familiarity with report writing/submission and manuscript drafting, editing and review.
Knowledge and experience of related research techniques or methods.
Knowledge of and familiarity with local and Federal regulations, guidelines, and procedures.
Working Conditions
This is a part-time position of approximately 20 hours per week.
Preferred Competencies
Demonstrated administrative, problem-solving, organization and coordination skills.
Demonstrated excellent oral and written communication skills.
Excellent time management skills and the ability to handle multiple, concurrent tasks within deadlines with minimal supervision.
Prioritize urgent tasks while ensuring established deadlines are met.
Flexible and adaptable to changes in workflow and procedures.
Handle stressful, sensitive and confidential situations and information with absolute discretion.
Application Documents

When applying, the document(s) MUST be uploaded via the My Experience page, in the section titled Application Documents of the application.

Job Family

Research

Role Impact

Individual Contributor

FLSA Status

Non-Exempt

Pay Frequency

Biweekly

Scheduled Weekly Hours

20

Benefits Eligible

Yes

Drug Test Required

No

Health Screen Required

No

Motor Vehicle Record Inquiry Required

No

Posting Statement

The University of Chicago is an Affirmative Action/Equal Opportunity/Disabled/Veterans and does not discriminate on the basis of race, color, religion, sex, sexual orientation, gender, gender identity, national or ethnic origin, age, status as an individual with a disability, military or veteran status, genetic information, or other protected classes under the law. For additional information please see the University's Notice of Nondiscrimination.
Staff Job seekers in need of a reasonable accommodation to complete the application process should call 773-702-5800 or submit a request via Applicant Inquiry Form.
We seek a diverse pool of applicants who wish to join an academic community that places the highest value on rigorous inquiry and encourages a diversity of perspectives, experiences, groups of individuals, and ideas to inform and stimulate intellectual challenge, engagement, and exchange.
All offers of employment are contingent upon a background check that includes a review of conviction history. A conviction does not automatically preclude University employment. Rather, the University considers conviction information on a case-by-case basis and assesses the nature of the offense, the circumstances surrounding it, the proximity in time of the conviction, and its relevance to the position.
The University of Chicago's Annual Security & Fire Safety Report (Report) provides information about University offices and programs that provide safety support, crime and fire statistics, emergency response and communications plans, and other policies and information. The Report can be accessed online at: http://securityreport.uchicago.edu. Paper copies of the Report are available, upon request, from the University of Chicago Police Department, 850 E. 61st Street, Chicago, IL 60637.