Material Control Coordinator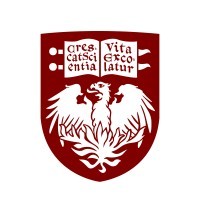 University of Chicago
Chicago, IL, USA
Posted on Friday, October 27, 2023
Department​

Facilities Operations Management: Materials Control
About the Department
​
Facilities Services supports the mission of the University of Chicago through efforts to maintain and enhance the University campus and environment and provide superior client service to our community including faculty, students, staff, neighbors and visitors.



Job Information

​

Job Summary:
Under the general supervision from the Director, Facility Services (FS) Operations & Maintenance and daily guidance through the Material Control Lead, the Material Control Coordinator serves as an inventory, distribution, warehousing team member within the Inventory department. The Material Control Coordinator works closely with FS units, including the Shop supervisors, project management group, Trade Shops, as well as other University departments including Purchasing & Payment Services and Environmental, Health, & Safety.
The Material Control Coordinator's responsibilities include supporting the daily execution of tasks within the inventory unit of FS, the efficient requisitioning, receipt, and distribution of supplies and materials to shop locations on campus, as well as balancing efficient service with measured internal controls. This position is also responsible for ensuring smooth processes for the procurement of services and commodities using IBM's MAXIMO Inventory Management program and directly into the Universities' purchasing platform.
Responsibilities:
Execute the daily inventory processes which minimize inventory costs while maximizing accurate stocking levels, utilizing MAXIMO reporting tools and function; conduct cycle counting schedules, quarterly/annual inventories, and reporting matrices to minimize variances; continuously monitor stock levels at all inventory locations.

Inventory operations includes the daily deliveries of parts and materials to supported groups across campus.

Support the operations of the trades, engineering, and utility plant groups via efficient distribution of materials to the shop locations.

Assist with daily walk-up requests for parts, materials, or status of previous purchases.

Collaborate with Operations teams in determining appropriate items and stock levels. Assist shop supervisors in the reconciliation of material work order requests within MAXIMO and the University purchasing platform(s).

Hold ongoing customer reconciliation meetings with all key customers — within FS and across the University — to ensure service levels and obtain feedback.

Responsible for ensuring internal controls are both completed and followed to record all transactions which safeguard University's assets; work with staff on departmental policies and procedures to prevent loss, errors, or omissions and promote accountability.

Continually adhere to policies and procedures to minimize risk or loss.

Respond to internal audit requests and audit recommendations as required.

As required, evaluate current Material Management policies and procedures to reduce work that is not value-added.

Recommend changes to the Material Lead to streamline processes and ensure optimal customer service; work with internal resources to implement change.

Assist in the development or updating of Standard Operating Procedures for Material Control functions.

Measure progress and continually monitor improvements / recommend ongoing changes to the Material Lead.

Minimize asset-carrying costs of inventory by monitoring stock levels. As required, forecast stock needs based on historical data, seasons, and scheduled maintenance. Ensure that inventory is properly safeguarded and is properly stored, tracked, and managed.

Collaborate with Buyer/Contract Specialists in the procurement of facility-related services and commodities for internal FS units as well as others across the University.

Monitor existing processes to evaluate and assess vendor performance based on price reasonableness, service quality, delivery, and other requirements. Evaluate and determine process improvements and customer satisfaction.

Adopt 'Best-in-Class' practices and establish benchmarks to monitor vendor performance by implementing processes such as vendor scorecards and other performance matrix methodologies.

Ensure that implemented process will determine inherent capabilities, as well as current performance of vendors.

Work collaboratively with members of FS and others on departmental initiatives to improve processes and systems of all types.

Lead teams and develop close working relationships with departmental staff who implement material control policies and practices.

Work closely with staff in central Purchasing & Payment Services, Audit & Compliance, Risk Management, Environmental Health and Safety and other related offices on purchasing and control matters.

Serve as liaison to other University entities purchasing facilities-related goods and services.

Other Duties as assigned.
Competencies:
Self-motivated team player with the ability to work collaboratively and cross-functionally is required.

Demonstrated ability to work independently to meet long-term goals and under deadline pressure.

Demonstrated ability to identify, troubleshoot, and resolve operational problems.

Ability to function with a high degree of initiative, judgment, discretion, flexibility, and decision-making.



Additional Requirements

​​

Education, Experience, or Certifications:
Education:
High School Diploma or GED Equivalent, required.
Experience:
Experience in inventory control, distribution, materials management, supply chain operations, or procurement is required.

Experience using IBMs' MAXIMO program is preferred.

Experience in a distribution, construction, supply chain or facilities MRO environment, preferred.

Superior customer service and vendor relations experience and skills, required.
Technical Knowledge or Skills:
Working understanding of MS Windows-based computer systems, including spreadsheets, databases, charts, email, and presentation software is required.

Exposure to material sourcing/purchasing information systems (such as MRP, ERP, SAP, and Oracle) and computer-based inventory, purchasing, and operations systems is preferred.

Excellent written and oral communication skills are required.

Knowledge of current practices in inventory control and supply chain operations gained through documented education and/or work experience preferred.

Excellent problem-solving and conflict resolution skills is required.

Experience in building teams and collaborating is required.

Exposure to major content areas of inventory and material control administration, policies, practices, and laws is required.

Basic proficiency with word processing, spreadsheet, and database software is required.

Experience with computerized Distribution & Inventory Management Systems, web-based purchasing catalogs or parts management software required.

Demonstrated understanding of facilities, construction, and operations and maintenance.

Experience working in a union environment.

Knowledge of laws, rules, and regulations relating to all activities of procurement preferred.

Warehouse, distribution, pick & pack management experience preferred.

Knowledge of integrated software packages (i.e., SAP, Oracle, web-based procurement systems).
Licenses and Certifications:
Valid driver's license and ability to successfully complete the University's Motor Vehicle Records process and operate a motor vehicle for deliveries, required.
Working Conditions and Physical Requirements:
The standard requirement is mobility and agility necessary to climb stairs and (mobile) ladders, capable of working in restricted spaces if required, as well as the ability to work in extreme temperatures.

Must be able to lift (50 lbs.) and move loads appropriate to job requirements (i.e., boxes, supplies, loading/unloading the vehicle for deliveries, etc.). Ability to sit for short or extended time periods.

Must have mechanical aptitude and manual dexterity and be physically capable of strenuous activity over extended periods of time.

Ability to work at various locations across campus and the ability to extensively use computers.
Pay Range:
Required Documents:
Resume

Cover Letter

List of References
When applying, the document(s) MUST be uploaded via the My Experience page, in the section titled Application Documents of the application.



Benefit Eligibility

​

Yes

Requires Compliance with University Covid-19 Vaccination Requirement

No

Pay Frequency​

Hourly

Pay Range

Please refer to Additional Requirements to see the pay ranges

Scheduled Weekly Hours​

40

Union​

024- Local 743, I.B.T. Clerical

Job is Exempt

No



Drug Test Required



No

Motor Vehicle Record Inquiry Required

Yes

Health Screen Required
No

Posting Date​

2023-10-26

Remove from Posting On or Before​

2024-04-26

Posting Statement:​​

The University of Chicago is an Affirmative Action/Equal Opportunity/Disabled/Veterans and does not discriminate on the basis of race, color, religion, sex, sexual orientation, gender, gender identity, national or ethnic origin, age, status as an individual with a disability, military or veteran status, genetic information, or other protected classes under the law. For additional information please see the University's Notice of Nondiscrimination.
Staff Job seekers in need of a reasonable accommodation to complete the application process should call 773-702-5800 or submit a request via Applicant Inquiry Form.
We seek a diverse pool of applicants who wish to join an academic community that places the highest value on rigorous inquiry and encourages a diversity of perspectives, experiences, groups of individuals, and ideas to inform and stimulate intellectual challenge, engagement, and exchange.
All offers of employment are contingent upon a background check that includes a review of conviction history. A conviction does not automatically preclude University employment. Rather, the University considers conviction information on a case-by-case basis and assesses the nature of the offense, the circumstances surrounding it, the proximity in time of the conviction, and its relevance to the position.
The University of Chicago's Annual Security & Fire Safety Report (Report) provides information about University offices and programs that provide safety support, crime and fire statistics, emergency response and communications plans, and other policies and information. The Report can be accessed online at: http://securityreport.uchicago.edu. Paper copies of the Report are available, upon request, from the University of Chicago Police Department, 850 E. 61st Street, Chicago, IL 60637.