Senior Data Strategist and Data Operations Lead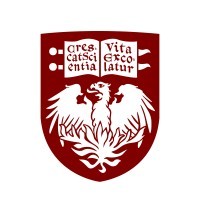 University of Chicago
Operations
Chicago, IL, USA
Posted on Tuesday, November 7, 2023
Department

BSD PED - Hematology, Oncology, and Stem Cell Transplantation - Pediatric Cancer Data Commons: Data & Technology Administration

About the Department

The Volchenboum Lab is dedicated to improving pediatric cancer research, care, and outcomes. The Lab is a rapidly growing team of experts in medicine, clinical research, data standards, data infrastructure and programming, data governance, and international data sharing. Headquartered in the Department of Pediatrics at the University of Chicago, the Volchenboum Lab, now known as Data for the Common Good (D4CG), works to connect and share disparate data sets in order to alter long standing pediatric cancer research and other rare disease paradigms and enable the study of new research questions that will drive cures. With D4CG's signature project, the Pediatric Cancer Data Commons (PCDC), the Lab is uniting clinical data from across five continents for almost all types of pediatric cancer. The PCDC currently houses the world's largest sets of clinical data for pediatric neuroblastoma and soft tissue sarcoma and is in the process of onboarding ten additional pediatric cancer disease groups The Volchenboum Lab also leverages their expertise in data standards and infrastructure as part of nationwide efforts to make cancer data more accessible and impactful.

Job Summary

The Data for the Common Good (D4CG) lab at the University of Chicago is looking for a Senior Data Strategist and Data Operations Lead to join our expanding team. This senior-level position will have diverse responsibilities covering strategic and operational aspects of data extraction, harmonization, commons ingress and egress, linkage to data in other commons, implementation and integration with widely-adopted standards and technologies, among others. This position is expected to draw upon considerable years of experience in this domain to address complex issues in novel and creative ways through collaboration with senior D4CG staff and investigators with whom the D4CG works. Additionally, a diverse background in software development, clinical data aggregation and harmonization, data standards, and biomedical informatics in an academic setting are anticipated to be key components to success in this role.
This position is partially funded by contractual grant funding which is renewed under provisions set by the grantor of the contract. Employment will be contingent upon the continued receipt of these grant funds and satisfactory job performance.
​This position will be eligible for an alternative work arrangement.
Responsibilities
Provides oversight and leadership in definition, deployment, and/or maintenance of data ingress and egress policy and procedure across D4CG programs, including cancer and non-cancer programs.

Identifies opportunities for improved efficiencies in data acquisition, quality control, and research data set generation.

Provides key insights in defining D4CG data operations, data linkage, data provenance, data standards, data representation, and query strategies.

Provides operational and strategic support alongside other D4CG leaders in technology and standards in burgeoning real-world data (RWD) initiatives.

Meets with the research user community to better understand opportunities to improve existing services or develop new services to meet evolving demand.

Interfaces and collaborates with senior scientific and technical leaders at peer groups (e.g. Genomic Data Commons, Gabriella Miller Kids First) to improve the collective interoperability of data held across different ecosystems.

Contributes to D4CG scholarly publications.

Leads in the development of new systems, features, and tools. Solves complex problems and identifies opportunities for technical improvement and performance optimization. Reviews and tests code to ensure appropriate standards are met.

Acts as a technical consultant and resource for faculty research, teaching, and/or administrative projects.

​​​Performs other related work as needed.

Minimum Qualifications

Education:
Minimum requirements include a college or university degree in related field.
---
Work Experience:
Minimum requirements include knowledge and skills developed through 7+ years of work experience in a related job discipline.
---
Certifications:
---
Masters degree in computer science or associated discipline.
7 years of research informatics experience combined with experience with clinical informatics.

Experience with extracting clinical data into research systems.

Previous research data warehouse or data commons experience strongly preferred.

Experience with clinical and research vocabularies (e.g. NCIt, Uberon, MONDO) including understanding relationships and properties of the vocabulary.

Experience with a metathesaurus such as UMLS.

Experience with developing research and clinical informatics workflows.

Experience with research data capture systems such as REDCap or Medidata Rave.

Established history of team leadership and innovation.

Experience with FHIR standards.
​This position will be eligible for an alternative work arrangement.
Resume (required)

Cover letter (required)

When applying, the document(s) MUST be uploaded via the My Experience page, in the section titled Application Documents of the application.

Job Family

Information Technology

Role Impact

Individual Contributor

FLSA Status

Exempt

Pay Frequency

Monthly

Scheduled Weekly Hours

40

Benefits Eligible

Yes

Drug Test Required

No

Health Screen Required

No

Motor Vehicle Record Inquiry Required

No

Posting Statement

The University of Chicago is an Affirmative Action/Equal Opportunity/Disabled/Veterans and does not discriminate on the basis of race, color, religion, sex, sexual orientation, gender, gender identity, national or ethnic origin, age, status as an individual with a disability, military or veteran status, genetic information, or other protected classes under the law. For additional information please see the University's Notice of Nondiscrimination.
Staff Job seekers in need of a reasonable accommodation to complete the application process should call 773-702-5800 or submit a request via Applicant Inquiry Form.
We seek a diverse pool of applicants who wish to join an academic community that places the highest value on rigorous inquiry and encourages a diversity of perspectives, experiences, groups of individuals, and ideas to inform and stimulate intellectual challenge, engagement, and exchange.
All offers of employment are contingent upon a background check that includes a review of conviction history. A conviction does not automatically preclude University employment. Rather, the University considers conviction information on a case-by-case basis and assesses the nature of the offense, the circumstances surrounding it, the proximity in time of the conviction, and its relevance to the position.
The University of Chicago's Annual Security & Fire Safety Report (Report) provides information about University offices and programs that provide safety support, crime and fire statistics, emergency response and communications plans, and other policies and information. The Report can be accessed online at: http://securityreport.uchicago.edu. Paper copies of the Report are available, upon request, from the University of Chicago Police Department, 850 E. 61st Street, Chicago, IL 60637.