Service Worker VI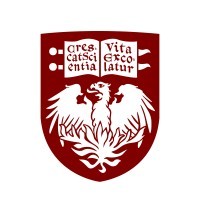 University of Chicago
Chicago, IL, USA
Posted on Thursday, November 9, 2023
Department​

Booth Facilities: Facility Services
About the Department
​
The University of Chicago Booth School of Business is the second-oldest business school in the U.S. and second to none when it comes to influencing business education and business practices. Since 1898, the school has produced ideas and leaders that shape the world of business. Their rigorous, discipline-based approach to business education transforms students into confident, effective, respected business leaders prepared to face the toughest challenges.
Chicago Booth has the finest set of facilities of any business school in the world. Each of the four campuses (two in Chicago, one in London, and one in Hong Kong) reflects the architectural traditions of its environs while offering a state-of-the-art learning environment.
Chicago Booth is proud to claim:
-an unmatched faculty.
-degree and open enrollment programs offered on three continents.
-a global body of nearly 54,000 accomplished alumni.
-strong and growing corporate relationships that provide a wealth of lifelong career opportunities.
As part of the world-renowned University of Chicago, Chicago Booth shares the University's core values that shape the distinctive intellectual culture. At Booth, they constantly question and test ideas, and seek proof. This extraordinarily effective approach to business leads to new ideas and innovative solutions. Seven of the Booth faculty members have won Nobel Prizes for these ideas - the first business school to achieve this accomplishment.
For more information about the University of Chicago Booth School of Business, please visit: http://www.chicagobooth.edu/.



Job Information

​

Job Summary:
With and without supervision, performs duties related to the preparation and support of and recovery from special and scheduled events at the Booth School of Business as well as performing miscellaneous and general duties as described below.
Responsibilities:
Move and or rearrange building furniture and building signage as required.

Work together to set up event rooms, classrooms and common areas for events, classes and the Booth community as needed.

Interact as liaison between catering staff and event organizers to manage event set up and room changes as needed and requested.

Check in with event organizers to ensure rooms are set up to accommodate guests for events.

Perform duties and tasks as assigned and approved through the Booth Work Order System.

Keep and maintain records of activities in support of assigned work orders.

Complete assigned work orders within the priority time frame and report back to supervision when the assigned task is complete.

Assist the janitorial contract force as requested by Booth Facilities management.

Replace light bulbs and other building preventative maintenance measures as needed.

Deliver parcels and equipment by hand or by using hand carts, hand trucks and or Booth motorized vehicles.

Provide reception back up for Facilities listserv and loading dock duties as needed.

Provide back up to the mail room operation. This may entail pickup and delivery of mail as directed by Booth management to assigned Booth operating locations including but not limited to the Harper Center and the Gleacher Center.

Monitor, detect and report maintenance problems and issues to the Facilities work order desk.

Pack for safe shipment and unpack office contents for faculty and staff in accordance with current procedures and processes.

Use Booth van to pick up food and supplies for distribution to various buildings or sites to deliver, set up for, or break down for events.

Maintain assigned Booth vehicles, including cleaning inside, washing outside, and keeping gas, oil, and other fluids at appropriate level.

Operate Booth vehicles and other items of equipment in a safe manner and in accordance with departmental guidelines, immediately reporting accidents or mechanical problems to assigned supervision.

Other duties as assigned.
Competencies:
Handle public contacts with tact and courtesy.
Follow oral and written instructions.
Work successfully as part of a team.
Work without direct supervision.



Additional Requirements

​​

Education, Experience, or Certifications:
Education:
High school diploma or GED required.
Certifications:
Valid driver's license required.
Technical Knowledge or Skills:
Mechanical aptitude; visual acuity; manual dexterity required.
Working Conditions and Physical Requirements:
Perform duties demanding continuous physical effort.
Frequently perform strenuous physical activity such as, climbing, lifting, carrying, crouching, kneeling, driving, reaching, stooping and balancing.
Work with basic tools.
Climb ladders and crawl distances and lifts.
Must be able to lift and manipulate objects of up to 75 pounds and transport for 50 feet and push up to a maximum of 200 pounds.
Manipulate and use correctly and safely all associated tools.
Move about the campus in all weather conditions.
This position is expected to work in person.
Work schedule: Autumn quarter Monday-Friday, 9:00am-5:30pm; Winter/Spring quarters Monday-Friday 8:30am-5:00pm; Summer quarter Monday-Friday, 7:30am-4:00pm.
Pay Rate:
Required Documents:
When applying, the document(s) MUST be uploaded via the My Experience page, in the section titled Application Documents of the application.



Benefit Eligibility

​

Yes

Requires Compliance with University Covid-19 Vaccination Requirement

No

Pay Frequency​

Hourly

Pay Range

Please refer to Additional Requirements to see the pay ranges

Scheduled Weekly Hours​

40

Union​

022- Local 743, I.B.T. Service Maintenance

Job is Exempt

No



Drug Test Required



No

Motor Vehicle Record Inquiry Required

Yes

Health Screen Required
No

Posting Date​

2023-11-07

Remove from Posting On or Before​

2024-05-07

Posting Statement:​​

The University of Chicago is an Affirmative Action/Equal Opportunity/Disabled/Veterans and does not discriminate on the basis of race, color, religion, sex, sexual orientation, gender, gender identity, national or ethnic origin, age, status as an individual with a disability, military or veteran status, genetic information, or other protected classes under the law. For additional information please see the University's Notice of Nondiscrimination.
Staff Job seekers in need of a reasonable accommodation to complete the application process should call 773-702-5800 or submit a request via Applicant Inquiry Form.
We seek a diverse pool of applicants who wish to join an academic community that places the highest value on rigorous inquiry and encourages a diversity of perspectives, experiences, groups of individuals, and ideas to inform and stimulate intellectual challenge, engagement, and exchange.
All offers of employment are contingent upon a background check that includes a review of conviction history. A conviction does not automatically preclude University employment. Rather, the University considers conviction information on a case-by-case basis and assesses the nature of the offense, the circumstances surrounding it, the proximity in time of the conviction, and its relevance to the position.
The University of Chicago's Annual Security & Fire Safety Report (Report) provides information about University offices and programs that provide safety support, crime and fire statistics, emergency response and communications plans, and other policies and information. The Report can be accessed online at: http://securityreport.uchicago.edu. Paper copies of the Report are available, upon request, from the University of Chicago Police Department, 850 E. 61st Street, Chicago, IL 60637.