Lieutenant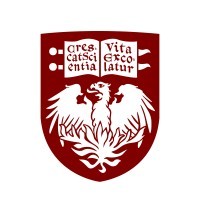 University of Chicago
Chicago, IL, USA
Posted on Thursday, November 9, 2023
Department

DSS Police: Patrol Services

About the Department

The University of Chicago campus is part of Chicago's Hyde Park neighborhood, which contains a significant amount of off-campus housing for undergraduate and graduate students. More than a third of the University's staff resides in areas surrounding the campus, and more than 50% of the University's faculty live in the Hyde Park area. The Department of Safety and Security includes the University of Chicago Police Department (UCPD), Management Operations, Transportation and Parking Services, Emergency Communication and Security Services and UC Medical Center Public Safety. In agreement with the city of Chicago, the UCPD assists the Chicago Police Department in policing Hyde Park and surrounding neighborhoods. The University Police patrol an area encompassing 6.5 square miles and a population of approximately 65,000 people, many of whom have no direct connection to the University.

Job Summary

The Lieutenant is responsible for ensuring all departmental policies and procedures are consistently followed, and issues of non-compliance are addressed and corrected through progressive discipline. Direct patrol operations assigned to a shift in accordance with the UCPD mission statement by interpreting policy, program priorities, and the utilization of resources to ensure the efficient and effective implementation of the goals and objectives mandated by state and federal laws, local laws, University and department rules and regulations. Analyzes complex problems and unusual or critical situations and develops appropriate strategies to mitigate and resolve them. Performs duties associated with direct management and supervision of daily police operations throughout the University of Chicago Police Department. Responsible to the Patrol Division Commander. Capable of effective performance in any of the designated Lieutenant roles.
Responsibilities
Supervises all police personnel assigned to the watch.
Serves as the Incident Commander at scenes while on duty unless relieved by higher ranking personnel.
Identifies public safety problems and develops solutions with the scope of responsibilities and effectively implements them.
Conducts and oversees audits and inspections of internal operational processes within all units of responsibility to insure policies and procedures are applied consistently, and assures compliance with regulatory entities such as CALEA, Illinois Law Enforcement Training and Standards (ILETS), and both the Illinois and United States Department of Education.
Prepares and conducts performance evaluations.
Verifies and approves daily worksheets.
Conducts daily roll calls at the beginning of each shift to include inspections and subsequent documentation of compliance/non-compliance, special announcements, training, and other relevant information related to criminal activity and crime trends.
Reviews and approves all incident reports, accident reports and any other such reports submitted by sergeants, ensuring accuracy of all information including case number, report number, crime log reportable incidents and classification.

Makes recommendation to management on disciplinary actions as warranted.

Prepares and submits reports/data/records for local and/or state compliance.
Leads the execution of police services and strategies that are reflective of 21st Century Policing guidance.
Leads and implements accountability measures to ensure that police services are delivered fairly and impartially.
Responsible for police activities and management of personnel, equipment, and field emergencies on an assigned shift; or in a special investigative or intelligence section.
Performs routine uniform inspections and equipment.
Implements crime prevention practices, in addition to listening to the officer's feedback and recommendations.
Remains in frequent contact with members of local, state and federal law enforcement agencies to exchange information, provides any assistance, and requests assistance as necessary.
Provides notifications to appropriate personnel in a timely manner in accordance with policies and procedures.
Develops tactical plans of action and instructs officers and sergeants on the methods to be followed.
Supervises the work of Police Sergeants, Police Officers, and/or civilian employees.
Utilizes data to inform and create crime mitigation strategies, identifies crime trends, and enhances community collaboration.
Monitors notifications alarms, sirens, gun shots and other audible signs of warning to detect crime, determine directions, and ascertain the seriousness of incidents.
Communicates with the general public, coworkers, subordinates, or others in order to provide direction and training.
Reviews and explains departmental policies and procedures.
Gathers and disseminates information.
Serves as a liaison between the police department, University and community key stakeholders, and outside law enforcement agencies.
Gathers information for investigations and monitors subordinates' activities.
Monitors calls and subordinates' activities.
Determines medical emergency status and determines the seriousness of incidents.
Observes, inspects, and monitors vehicles, traffic signals, people's behavior, suspicious activity, traffic and weather conditions, and subordinates' conduct and appearance to determine compliance with applicable laws and departmental policies and standards.
Makes decisions regarding the need, legality, and liability of pursuits and arrests.
Supervises and evaluates the work of subordinate personnel (which may include Police Sergeants and sworn officers) and supports personnel performing police work or support functions according to performance standards and departmental procedures and policies.
Monitors and observes actions in the field.
Prioritizes administrative responsibilities assigned.
Analyzes data found in police reports/investigations, statistics, surveys, etc., in order to make recommendations in a written report format to management regarding crime trends, disciplinary actions, police procedures/policies, and long-range goals and objectives.
Provides coverage in the field on a schedule that provides maximum coverage during hours when command presence may not be available.
Assures adequate staffing levels are maintained and coordinated and authorizes the utilization of unexpected overtime resources.
Implements community engagement activities based on non-enforcement contact.
A Lieutenant assigned to the University of Chicago Medicine (UCM) within the University of Chicago Police Department (UCPD) would have responsibilities that are specific to the unique environment and security needs of the medical center. and is responsible to the Medical Center Deputy Chief.
Additional responsibilities and considerations for a Lieutenant assigned to the UCM include hospital security and safety by ensuring the safety and security of patients, staff, and visitors within the medical center, which involves coordinating with hospital security personnel; emergency response by implementing emergency response plans specific to the medical center, including procedures for dealing with medical emergencies, patient elopement, and other healthcare-related crises; liaise with healthcare staff through collaboration with hospital administrators, medical staff, and other healthcare professionals to address security concerns; crisis management by providing assistance in leading crisis management efforts during incidents such as natural disasters, mass casualty events, or security breaches within the medical center; and interagency cooperation by collaborating with other law enforcement agencies, emergency services, and public safety organizations to coordinate responses to incidents that may impact the medical center.
Coordinates an operation responsible for preventing and investigating crime, conducting crime analyses, enforcing the law, resolving conflict within the campus environment, and employing security services and programs.
Ensures that policies and procedures are implemented consistently throughout the department, including accurate reporting in compliance with local, state, and federal regulations and higher education guidelines.
Performs other related work as needed.

Minimum Qualifications

Education:
Minimum requirements include a college or university degree in related field or an equivalent combination of education and experience.
---
Work Experience:
Minimum requirements include knowledge and skills developed through 5-7 years of work experience in a related job discipline.
---
Certifications:
---
Preferred Qualifications
Education:
Bachelor's degree from an accredited university or college.
Bachelor's degree not required for candidates currently employed as a Sergeant with the University of Chicago Police Department for at least four years. High school diploma required for these candidates.
Experience:
For external applicants, four years of experience at the rank of sergeant or higher within a commissioned law enforcement agency.

Previous experience as a sergeant at the University of Chicago.
Certifications:
Complete a background investigation that demonstrates good moral character, a safe driving record, and no prior criminal convictions that would prohibit the individual from meeting the standards set forth by the State of Illinois to become a law enforcement officer.
Complete/pass medical examinations including vision screening and drug testing, physiological test.
Preferred Competencies
Remain calm and objective throughout stressful and unpleasant situations.
Maintain professionalism, credibility and good customer service skills when dealing with internal and external contacts.
Willing and able to make timely, sound decisions and accept responsibility.
Develop the skills of staff and prepare personnel for increased responsibility.
Establish and maintain effective working relationships with public and enforcement officials, general public and members of the University.
Work with people of various ages, backgrounds and diverse constituencies, including students, parents, faculty, and staff in the University and the Medical Center.
Evaluate job performance of employees through behavioral observation, reviews, or work productivity measures.
Work collaboratively with multidiscipline groups of people.
Handle a wide range of assignments with relative independence and limited direction.
Working Conditions
Available to work nights/weekends/holidays based on UCPD operational needs.
Application Documents
Resume/CV (required)
Cover Letter (preferred)

When applying, the document(s) MUST be uploaded via the My Experience page, in the section titled Application Documents of the application.

Job Family

Police & Security

Role Impact

People Manager

FLSA Status

Non-Exempt

Pay Frequency

Biweekly

Scheduled Weekly Hours

40

Benefits Eligible

Yes

Drug Test Required

Yes

Health Screen Required

Yes

Motor Vehicle Record Inquiry Required

Yes

Posting Statement

The University of Chicago is an Affirmative Action/Equal Opportunity/Disabled/Veterans and does not discriminate on the basis of race, color, religion, sex, sexual orientation, gender, gender identity, national or ethnic origin, age, status as an individual with a disability, military or veteran status, genetic information, or other protected classes under the law. For additional information please see the University's Notice of Nondiscrimination.
Staff Job seekers in need of a reasonable accommodation to complete the application process should call 773-702-5800 or submit a request via Applicant Inquiry Form.
We seek a diverse pool of applicants who wish to join an academic community that places the highest value on rigorous inquiry and encourages a diversity of perspectives, experiences, groups of individuals, and ideas to inform and stimulate intellectual challenge, engagement, and exchange.
All offers of employment are contingent upon a background check that includes a review of conviction history. A conviction does not automatically preclude University employment. Rather, the University considers conviction information on a case-by-case basis and assesses the nature of the offense, the circumstances surrounding it, the proximity in time of the conviction, and its relevance to the position.
The University of Chicago's Annual Security & Fire Safety Report (Report) provides information about University offices and programs that provide safety support, crime and fire statistics, emergency response and communications plans, and other policies and information. The Report can be accessed online at: http://securityreport.uchicago.edu. Paper copies of the Report are available, upon request, from the University of Chicago Police Department, 850 E. 61st Street, Chicago, IL 60637.