Senior Project Manager, CPD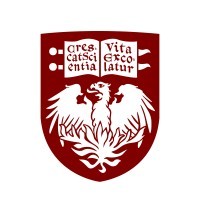 University of Chicago
Operations
Chicago, IL, USA
Posted on Saturday, November 18, 2023
Department

Facilities CPD Management

About the Department

Facilities Services supports the mission of the University of Chicago through efforts to maintain and enhance the University campus and environment and provide superior client service to our community including faculty, students, staff, neighbors, and visitors.

Job Summary

Reporting to a member of the Capital Project Delivery leadership team, the Senior Project Manager is responsible for providing professional project management and leadership on important projects related to the University of Chicago's Research Laboratories and other scientific buildings. These projects include new laboratory installations; modification to existing laboratories plus the installation and modification of all ancillary utility, HVAC and other support systems. The position will also work closely with the University's research divisions and facilities services organization.
The job applies deep knowledge and specialized expertise to coordinate and execute all phases of large capital projects. Leads the construction and renovation of physical assets and bringing assets online in the most efficient and effective manner.
Responsibilities
Continually communicate between the Capital Project Delivery management team, the staff of Operations and Maintenance and all other University and departmental stakeholders to ensure a common understanding of objectives, resources, and priorities. Ensure client satisfaction by quality work and communication. Ensure that the project's program objectives are met.

Define the roles and responsibilities of the project team. Develop the master project schedule. Responsible for managing and maintaining project budget.

Responsible for management of the construction process.

Manage the planning, design and execution of major capital projects by providing project leadership, communication, coordination & conflict resolution to ensure project goals are met.

Manage a project portfolio that could range from a single large complex project to a group of projects.

Support the department in pre-project planning activities, including Capital Improvement Plan preparation, submittals & approval processes.

Manage projects from initiation through final project completion and closeout.

Manage and be responsible for project budget, schedule, and procurement of design and construction services.

Provide leadership and drive progress of consultants to achieve expected functionality, architectural design outcomes and recommend alternatives if needed to keep the project on schedule and within budget.

Facilitate timely decisions with campus representatives to report progress and issues impacting the project goals to stakeholders.

Take responsibility for timely and comprehensive communications with all project stakeholders and the larger University community.

Ensure design and construction documents comply with project requirements including established FS processes and standards.

Facilitate timely review of contract documents throughout all phases of the project. Assure that comments are responded to and resolutions of the comments are incorporated into the projects.

Facilitate timely reviews of accessibility, building, fire code, and historic preservation (where applicable) compliance to avoid delays to the project.

Advocate with integrity for the University in contract negotiations.

Review and approve design and construction contracts, changes, technical service contracts, GMP submittals, bid documents, pay applications, in accordance with University policy and FS processes.

Facilitate Departmental and University approvals as required.

Apply departmental project control processes for consistency, to mitigate risks, and to assure compliance with policies, rules and regulations as well as all applicable authorities having jurisdiction.

Senior Project Managers are considered working managers, in that they will be expected to provide technical support to other Project Managers in addition to managing their own projects.

Primary project liaison with campus stakeholders, facility user groups, operations and University administration throughout the project to ensure timely input, manage expectations, resolve conflicts and facilitate decisions, deliver project on time and within budget and meet or exceed the programmatic and client goals and architectural vision for the project.

Encourage strong user group involvement.

Testing of consistency and compatibility of design to end-user needs.

Develop prioritization of scope and design elements.

Document and define clear goals for the Project Team.

Ensure communication through all stakeholders using feedback and direction.

Ensure that the project's design objectives and its integration with University standards are met by reviewing design documents for clarity, completeness, coordination of discipline and constructability for use by internal and external parties.

Assist and/or prepare RFP's for professional consultants, including the A/E, test agencies, commissioning, site surveying, vendors and contractors. Assists and/or prepares & negotiate contracts.

Ensure project delivery by performing Pre-Construction and Construction Services.

Design Review.

Specification Review.

Solicit or prepare construction cost estimates.

Value engineering.

Reconcile construction costs estimates.

Review of contractors bids.

Review and negotiate all additional services requests.

Review and approve A/E and consultant pay applications.

Reviews programming process with emphasis on building infrastructure requirements, utilities, mechanical, electrical, plumbing systems.

Facilitate and perform value engineering during design and construction phases.

Review plans and qualifications prepared by the Architect and Engineers for completeness, constructability, coordination of discipline, adherence to all University guidelines, quality and regulatory agency requirements.

Develop logistics and supporting plans (e.g. traffic, staging areas, parking).

Responsible for management of permit process.

Ensure the maintainability and low life-cycle cost of projects by including operations and maintenance staff in the project team, and developing a commissioning and turnover plan.

Weekly owner's meetings.

Establish and review of project documentation.

Oversee and/or prepare monthly progress reports.

Review and approve contractor pay applications.

Review, negotiate, and approve change orders.

Maintain quality assurance program.

Review and approve contractor pay applications.

Prepare and review itemized breakdowns of additional project costs.

Review and recommend contractors schedule of values.

Ensure the maintainability and low life-cycle cost of projects by including operations and maintenance staff in the project team and managing the implementation of the commissioning and turnover plan. Responsible for project close-out including: Managing the punch list, submittal of warranties / guarantees, substantial completion, systems training, certificate of occupancy, recording documents, contractor final pay application, managing university move-in process.

Works independently to manage project planning process, including facilitating and performing value engineering, soliciting or preparing construction cost estimates, and coordinating selection of vendors and contractors. Develops the master project schedule, defining the roles and responsibilities for the whole project team.

Leads the design and construction of spaces and buildings. Establishes and reviews project documentation, prepares monthly progress reports, and negotiates all additional services and contractors change order requests.

Provides expertise in Facilities Project Delivery leading others to develop and recommend process improvements relating to their work on larger, complex facilities projects.

Performs other related work as needed.

Minimum Qualifications

Education:
Minimum requirements include a college or university degree in related field.
---
Work Experience:
Minimum requirements include knowledge and skills developed through 7+ years of work experience in a related job discipline.
---
Certifications:
---
Preferred Qualifications
Education:
Bachelor's degree or related degree in architecture, engineering or construction, or equivalent job-related experience.

Master's degree.

Professional License.
Experience:
Experience managing capital projects in a rigorous scientific laboratory environment with a university, biotech, pharmaceutical, process or microelectronics firm or a design and construction firm that supports these industries.

Experience in hospital, state of the art research or educational laboratories, or related commercial or industrial facilities involving specialized processes, procedure rooms, and systems.

Familiarity with building processes and codes in a variety of settings, and the ability to apply this knowledge to the development of innovative solutions to problems in the design and construction process.

Detailed understanding of building systems, construction practices, contracting procedures, building design methodologies and code requirements.

Demonstrated ability to manage successfully, from the Owner's perspective, the design and construction process for large, complex, building programs within demanding time and cost constraints.

Demonstrated negotiation skills in a management role for high-profile projects with active senior management involvement.

Demonstrated ability to manage project budget in design and construction.

Demonstrated ability to manage preconstruction and construction project schedules.

Comprehensive understanding of project delivery gained through documented education and/or experience.

Strong supervision and management skills.

Strong leadership skills and the ability to drive project teams towards required outcomes.

Ability to work independently with general guidance and direction from Director.

Strong budget and financial management.

Demonstrated oral and written communication skills appropriate to managing the flow of information in support of decision making at the highest management levels of a complex institutional organization.

Demonstrated ability to work with consultants to integrate the detailed functional requirements of departmental user groups with the broader scope project goals of a complex institutional organization.

Demonstrated ability to manage large teams in preconstruction, construction and closeout, responsible for coordination, and lead preconstruction through construction.
Working Conditions
Must be very detail oriented, while maintain a big picture vision for the project.

Ability to perform multiple tasks and meet deadlines.

Customer service oriented and ability to work well under pressure.

Must have good follow-up skills.

Ability to inspect architectural plans, keyboarding, bending, stooping to reach files, light lifting, standing.
Some travel may be required.

For project managers assigned to international projects, frequent overseas travel for periods up to 2 weeks may be required. A valid US passport, or ability to obtain one, is required for these assignments.

Ability to physically enter a construction site (climb a ladder) and visually inspect work in progress.
Application Documents
Resume (required)

Cover letter (required)

List of references (required)

When applying, the document(s) MUST be uploaded via the My Experience page, in the section titled Application Documents of the application.

Job Family

Facilities Management

Role Impact

Individual Contributor

FLSA Status

Exempt

Pay Frequency

Monthly

Scheduled Weekly Hours

40

Benefits Eligible

Yes

Drug Test Required

No

Health Screen Required

No

Motor Vehicle Record Inquiry Required

No

Posting Statement

The University of Chicago is an Affirmative Action/Equal Opportunity/Disabled/Veterans and does not discriminate on the basis of race, color, religion, sex, sexual orientation, gender, gender identity, national or ethnic origin, age, status as an individual with a disability, military or veteran status, genetic information, or other protected classes under the law. For additional information please see the University's Notice of Nondiscrimination.
Staff Job seekers in need of a reasonable accommodation to complete the application process should call 773-702-5800 or submit a request via Applicant Inquiry Form.
We seek a diverse pool of applicants who wish to join an academic community that places the highest value on rigorous inquiry and encourages a diversity of perspectives, experiences, groups of individuals, and ideas to inform and stimulate intellectual challenge, engagement, and exchange.
All offers of employment are contingent upon a background check that includes a review of conviction history. A conviction does not automatically preclude University employment. Rather, the University considers conviction information on a case-by-case basis and assesses the nature of the offense, the circumstances surrounding it, the proximity in time of the conviction, and its relevance to the position.
The University of Chicago's Annual Security & Fire Safety Report (Report) provides information about University offices and programs that provide safety support, crime and fire statistics, emergency response and communications plans, and other policies and information. The Report can be accessed online at: http://securityreport.uchicago.edu. Paper copies of the Report are available, upon request, from the University of Chicago Police Department, 850 E. 61st Street, Chicago, IL 60637.